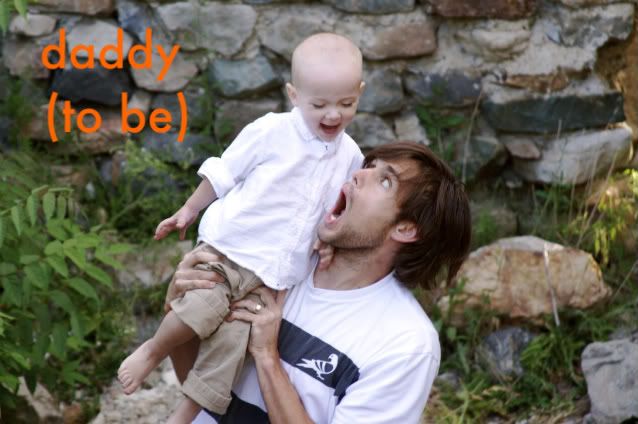 (steve with my nephew jordy at the poppy fields)
Steve's going to be the best Daddy to our little girl. Here is why:
- He gives the best backtickles and backrubs and Jayne is going to love her lotion rubdowns after bath time.
- He loves to snuggle and cuddle and what baby doesn't love that?
- He is fun and active and loves to play with the little people (refer to above picture)
- He loves to give kisses and I know he will smother her with them daily
- He is so kind and patient which will be so important with a new little baby
- He is so excited for her to come and I know they are going to have one special little bond together. 
Happy Father's Day lover. You are the best.