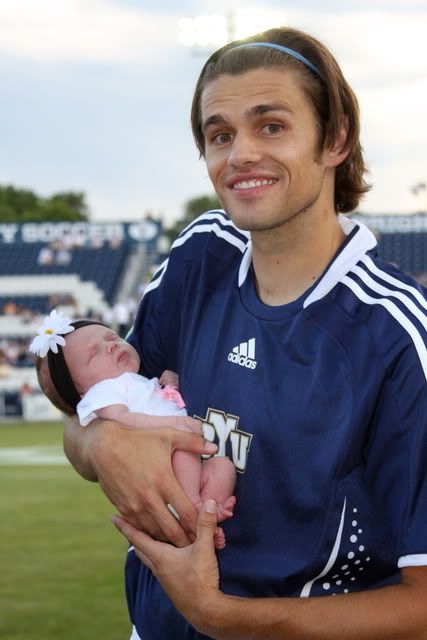 steve played in his very last byu soccer game on saturday.
it was so sad to say goodbye to such a big chapter in our lives. even though i'm sure its much harder for steve, i was still a bawling mess that night.  although we will still go to the games next year, its so sad to think that every summer i won't be able to look forward to watching my steve play on the field. he has played for byu for six years, and although their season is in the summer, they still play a few games in the fall and have practice starting in the winter. so, soccer has been a big part of our lives all year round for many years. steve made lifelong friends through the team, and i have loved making friends through it as well (with girlfriends and wives). but even more so it was something that tied us to our "younger years," college life, you know? that night steve and i expressed to each other how weird it is that its over, and how we can't believe now we are parents with a little baby. it doesn't seem that long ago we were both in high school crushing on each other. i guess its just hard letting go and moving on to bigger things. how fast the time goes by.
in tribute to the seniors, they each walked out on the field with their loved ones. steve was excited to walk miss jayne and i out on the field. she looked so tiny in his arms.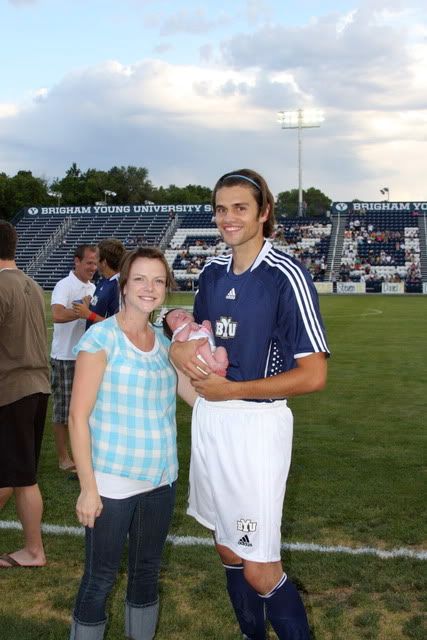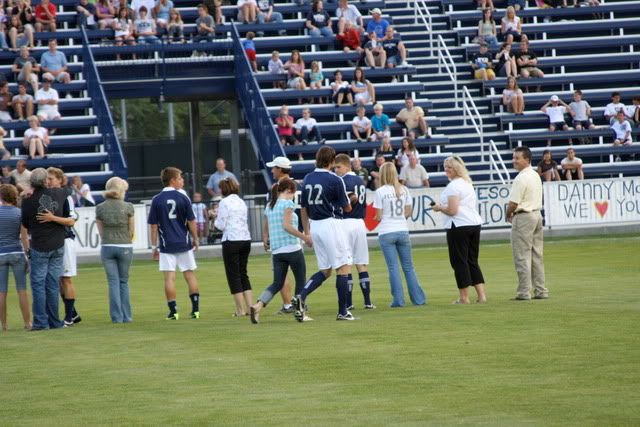 ...and although we let go of our past and look forward to the future, we can't help but smile. who wouldn't be excited to raise a cute little chicky like this one?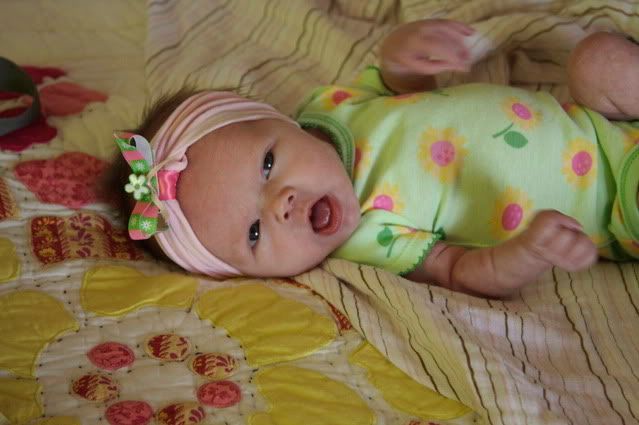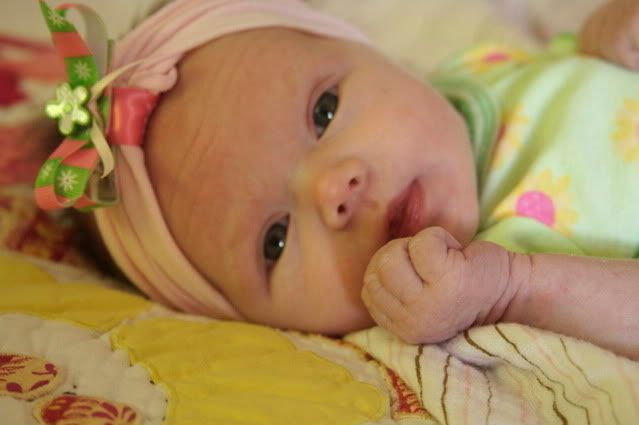 >