jayne met her first newborn baby boy last night. the little tyke is ripkin ("rip") robbins, our friends courtney and josh's boy. josh works for CALLE but he and his wife live in California. they were in town for a family wedding so we had them up to the cabin with tyler and his wife (who also works for CALLE) for a night of catching up and seeing there new boy. he is all boy- from his boyish look, to his boyish name. i mean, really, if a kid has the name "rip" he is bound to be the bad boy soccer star that all the girls have the hots for. his name is rip for goodness sakes, you can just see all the teenage girls telling their friends, "rip is so hot" "omg rip just got a red card" "rip has the best abs ever." you get the point.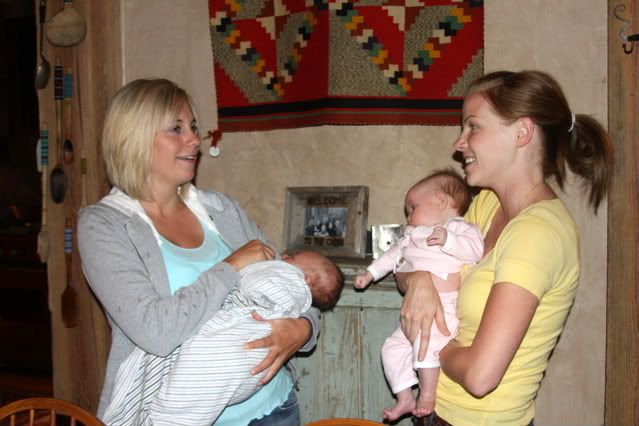 well it was fun catching up with the robbins and talking with court about motherhood. to read more about her thoughts check out her blog
here
. her witty sarcasm and humor makes my stomach hurt from laughing so hard.
court- i hope you don't mind that i just advertised your blog on my own. i figured you wouldn't.
but really, you should read her blog. it will give you something to do for a long time if you don't have anything to do, or it will make you get nothing done you need to get done (like it did for me today when i got sucked into it).
anywho, jayne was a little unsure but intrigued, that is, until rip started screaming bloody murder and jayne got all bug eyed. i was still determined to have jayne kiss him so we could have proof and tease them for it when they're older. can't you just see how fun that would be 15 years down the road when we all get together? i think it will be pretty awesome.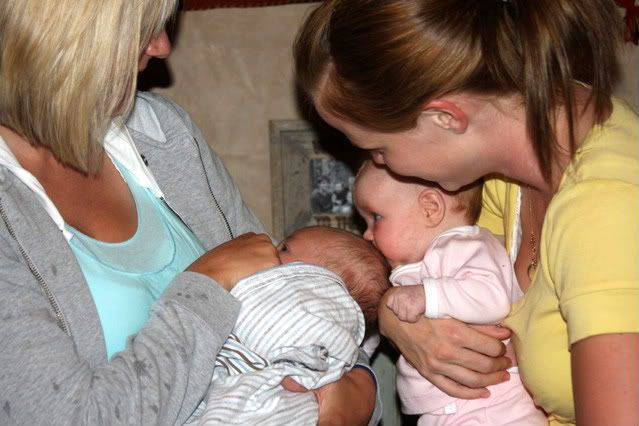 jayne went a little above and beyond our request when she started licking the poor guy's scalp. we thought it was pretty funny- especially court.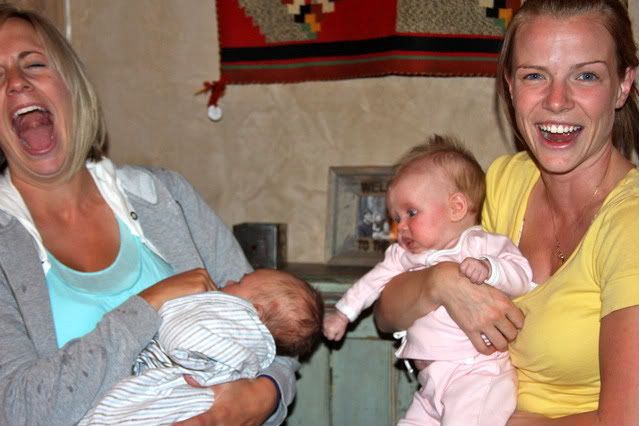 i'm sorry court, i had to. your face is priceless in this pic!