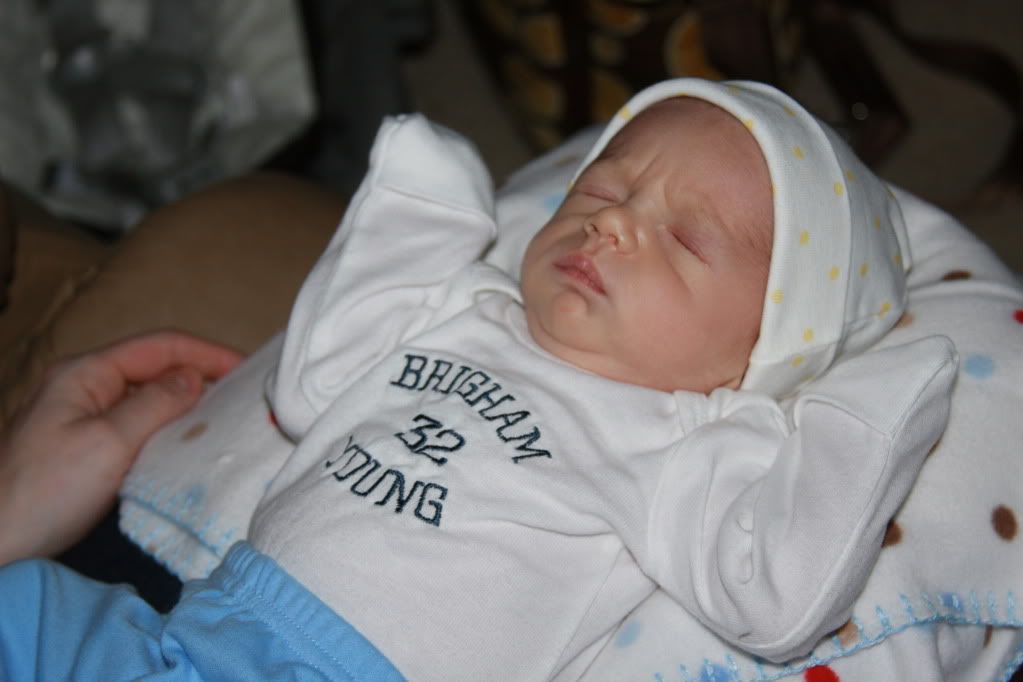 steve's grandma made vinny his very own byu jimmer jersey onesie.
he wore it while we watched the game on wednesday.
apparently its not so lucky.... but he still looked pretty darn cute in it that i had to share.
he couldn't even watch the game... and instead, slept the whole time. can you blame him?
and this picture below is of us watching the San Diego game from last week.
And yes, that is a BYU snuggie. jealous?