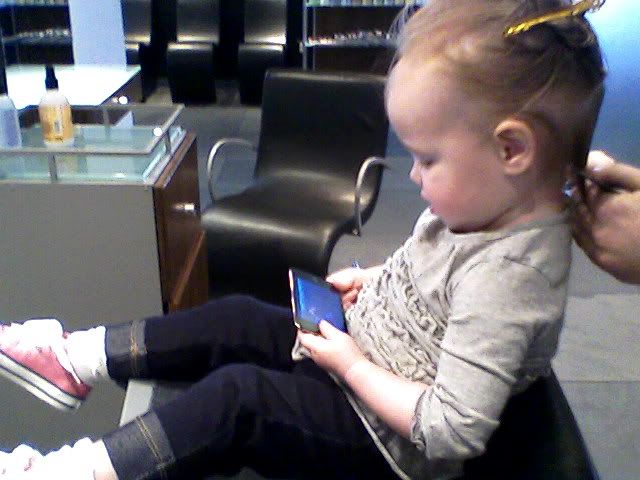 jayne was a champ and sat perfectly still while watching kung fu panda on her ipod
i will admit, a part of me put off cutting "the mullet" because it meant accepting that my baby is getting to be a true big girl. however, desperate times call for desperate measures and her hair desperately needed a fixing up. and i must say i am loving the new do!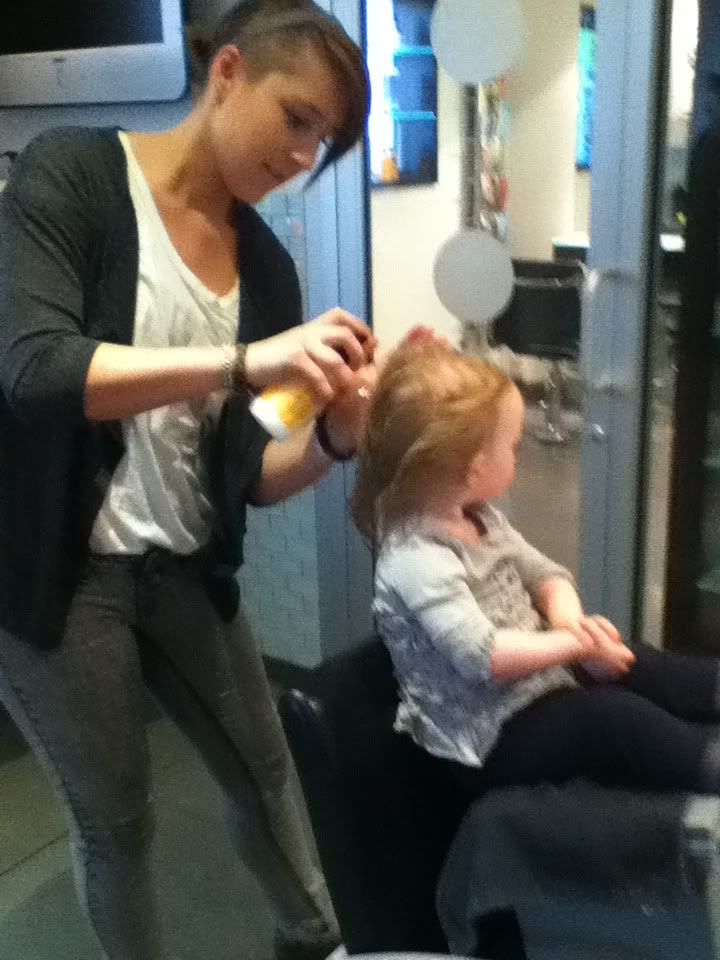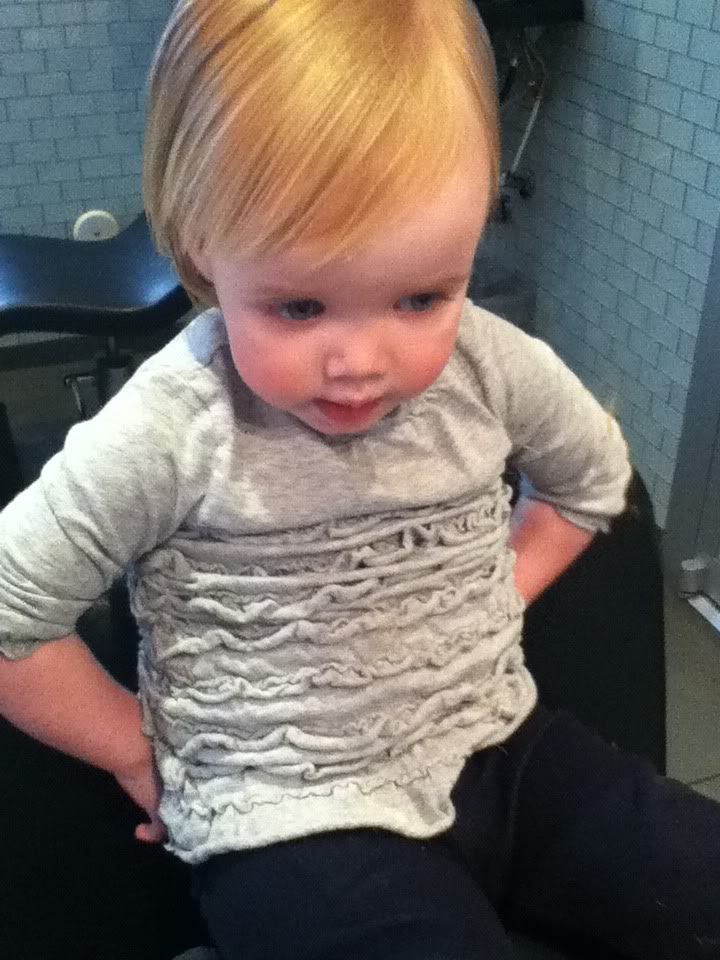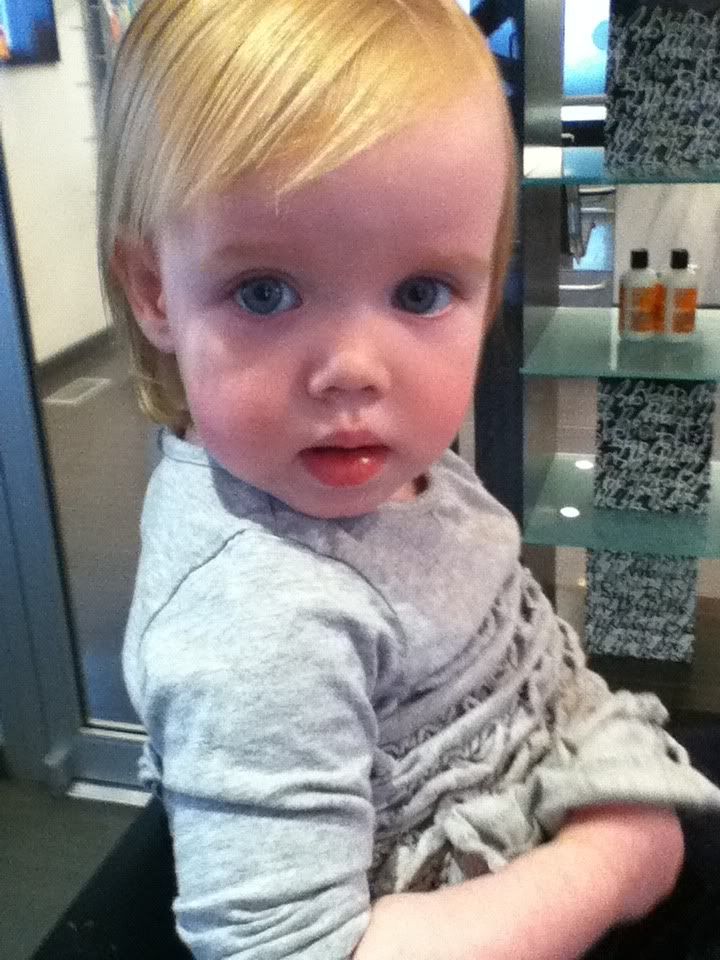 and a special 'thank you!' to steve's cousin Sophie for cutting it! you rock!