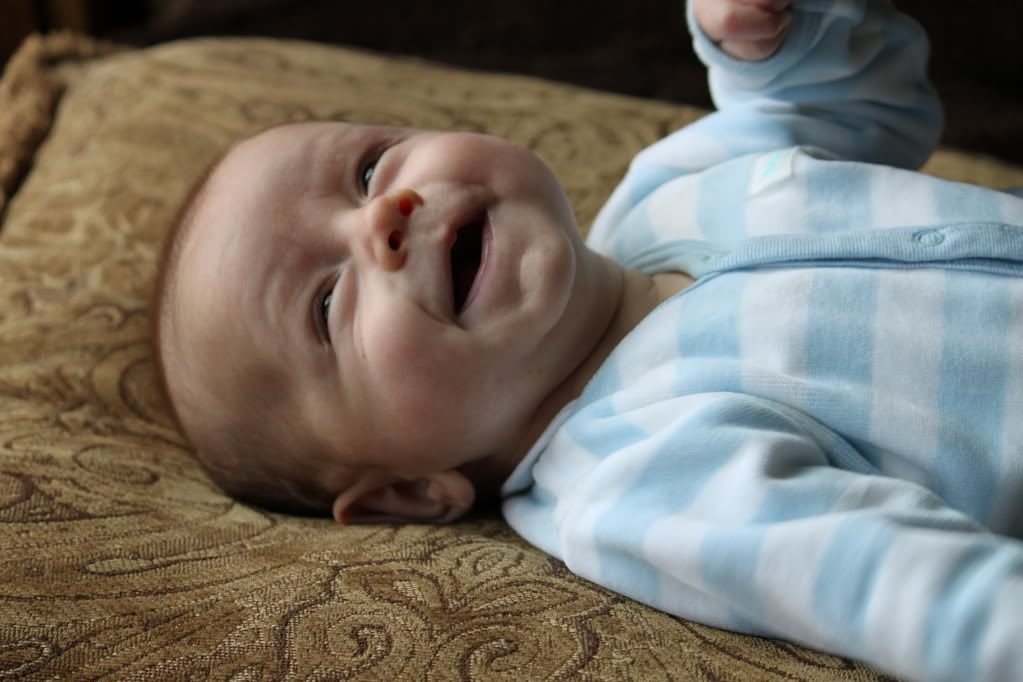 this little boy is the sweetest thing ever.
he has started smiling and it is awesome.
he still gets up a couple times in the night to eat and i'm usually a little cranky when he does,
but he'll smile up at me when he's done eating as if to say "thanks mom" and i can't help but smother him in kisses and be grateful for the little guy no matter how tired i am.
he is pretty chill and easy going, but sure loves to be held.
he'll suck on his thumb if he doesn't have his binky in his mouth.
he looks a lot like his daddy as a baby.
he loves to stand on his chicken legs and show off.
he has the most kissable cheeks ever.
he's stolen our hearts (even jayne's!)
we love you little V!


-------------
if you haven't checked out the video below for Project Josh, do so.
A second video will be posted tomorrow recapping his weekend dates!