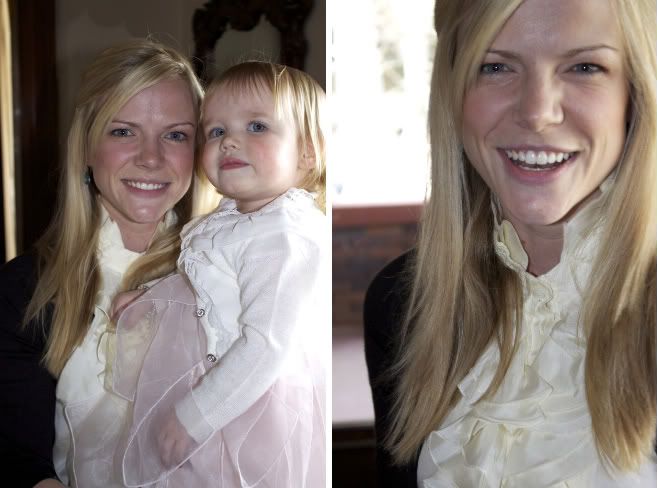 steve gave the most wonderful blessing from heaven above to our son on sunday.
family and close friends came to support us, including my parents who flew all the way from maryland to be there.
my heart was full.
it was a perfect day.

we felt especially lucky to have vinny blessed in the very same outfit steve was blessed in as a baby!