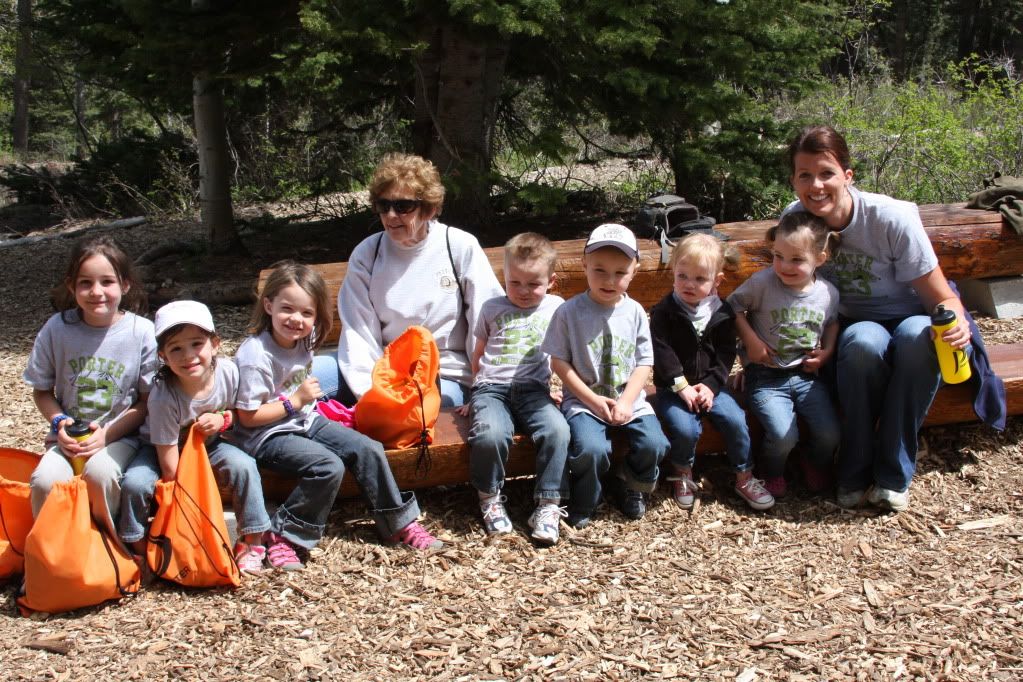 jayne with all the tiny tot cousins at cousins camp
every year steve's grandma puts on a "cousins camp" for all the grandchildren (she has 9 children, 40+ grandchildren, and a growing number of great grand children to boot). this year cousins camp was at Heber Valley Camp. it is a beautiful campsite owned by the church and they have different activities you can do. since jayne was older this summer we brought her to it, and boy did she love it! she was so excited to see her cousins and she kept saying "see cousins?" over and over again on the way there. she loved being outdoors and hanging out with all the kids. it was great.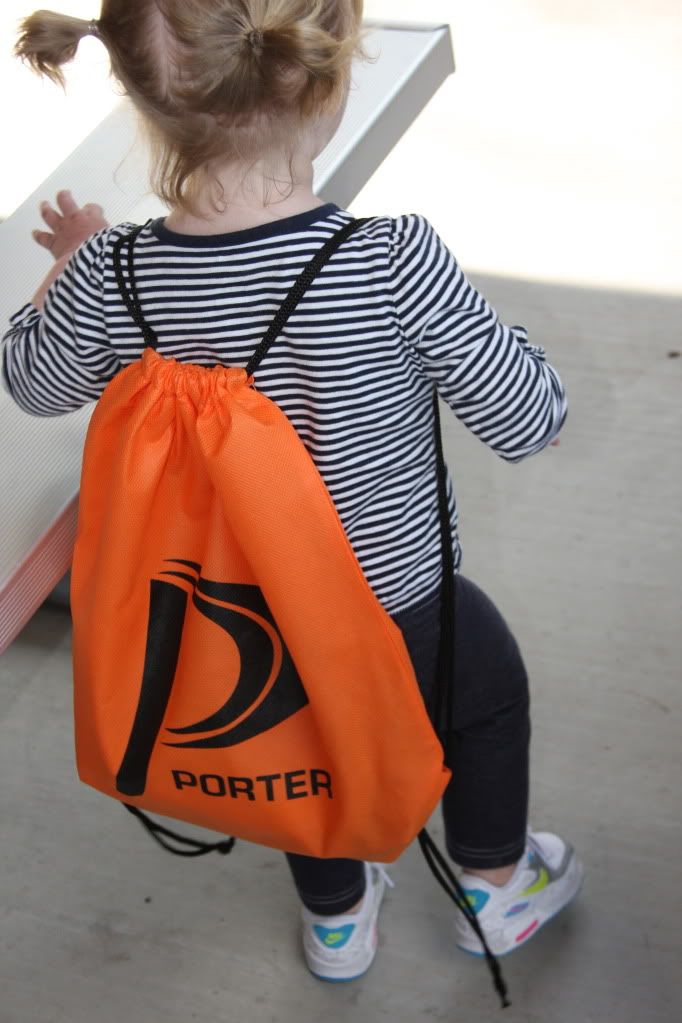 she loved her porter cousins backpack and wore it everywhere the first night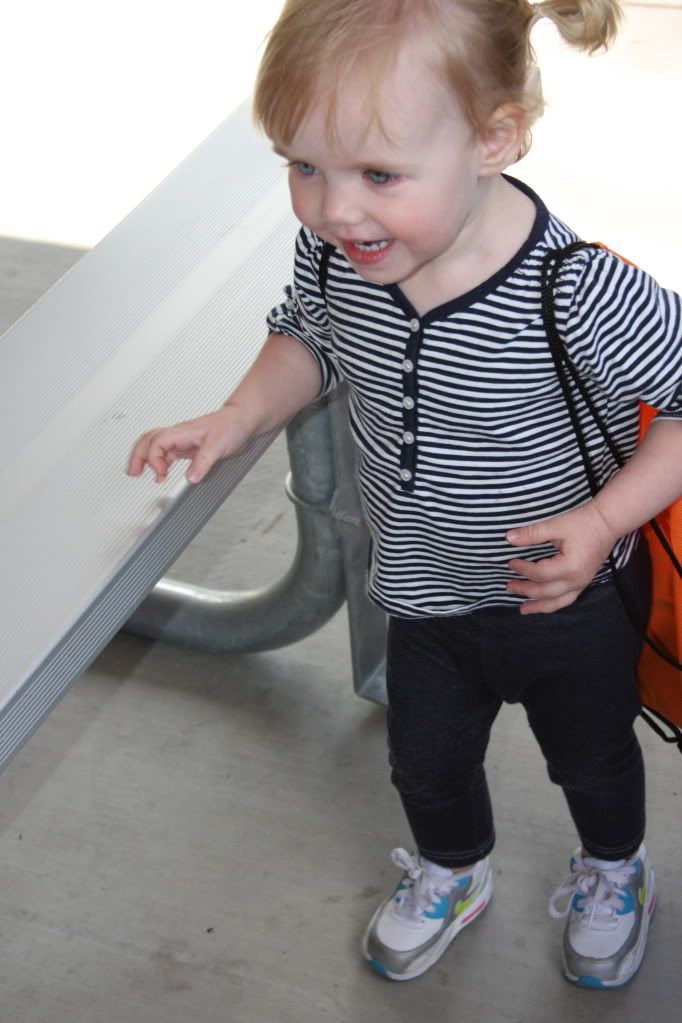 ain't no camp out without mallow roasting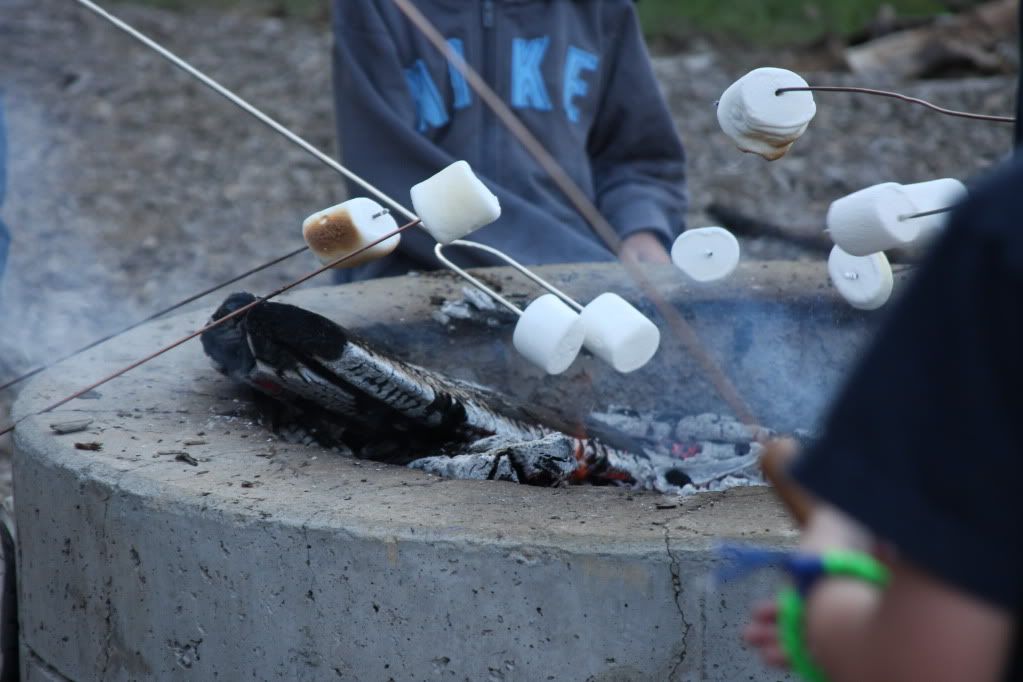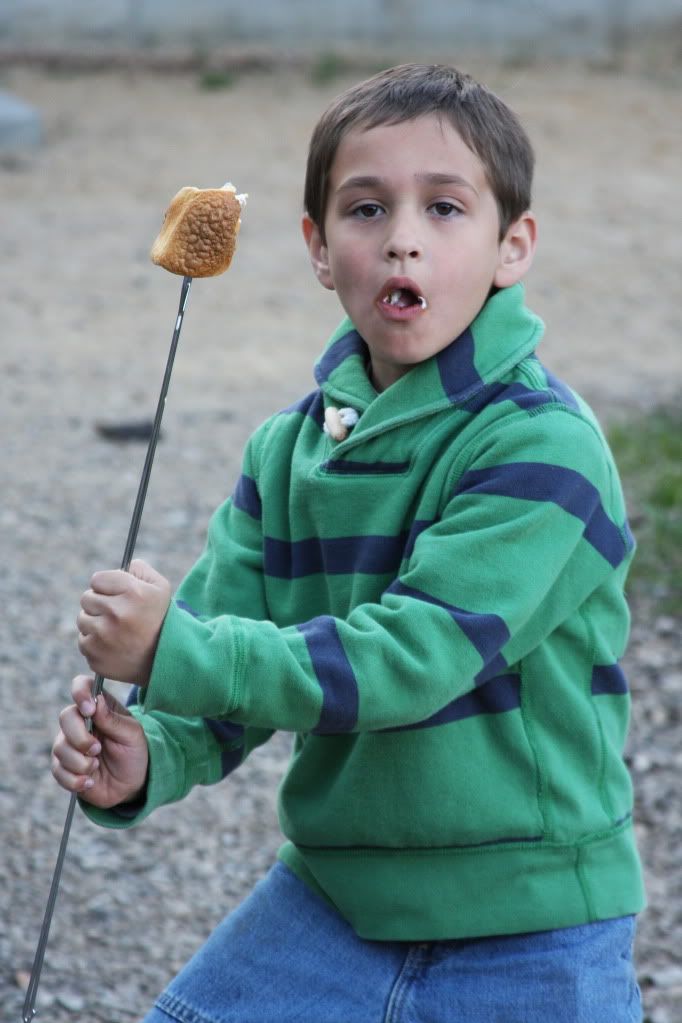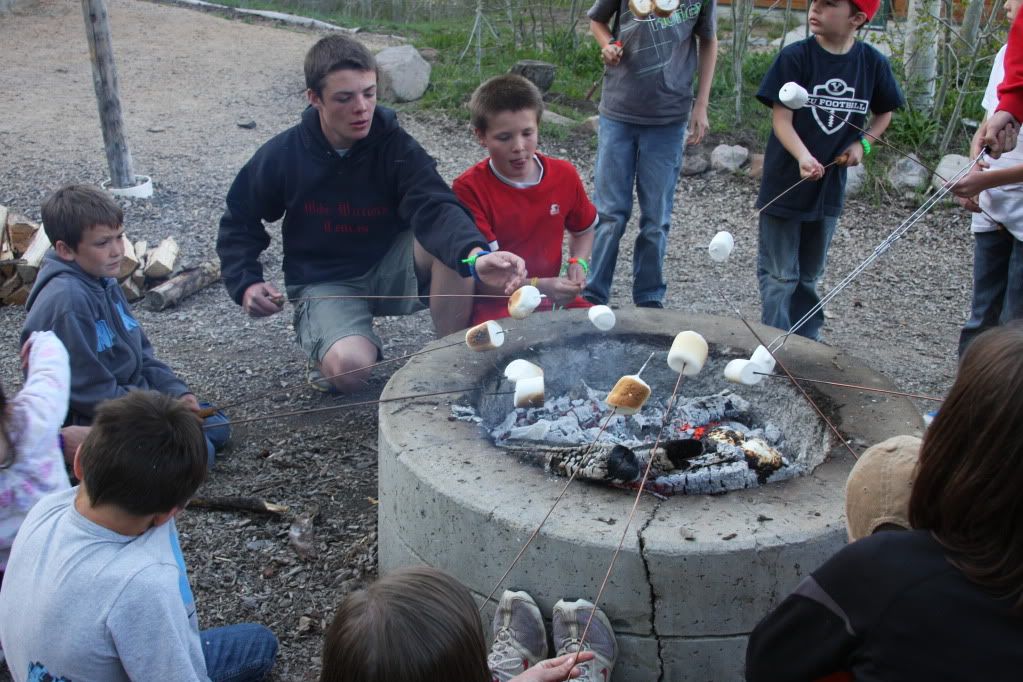 grampa helping jayne roast a mar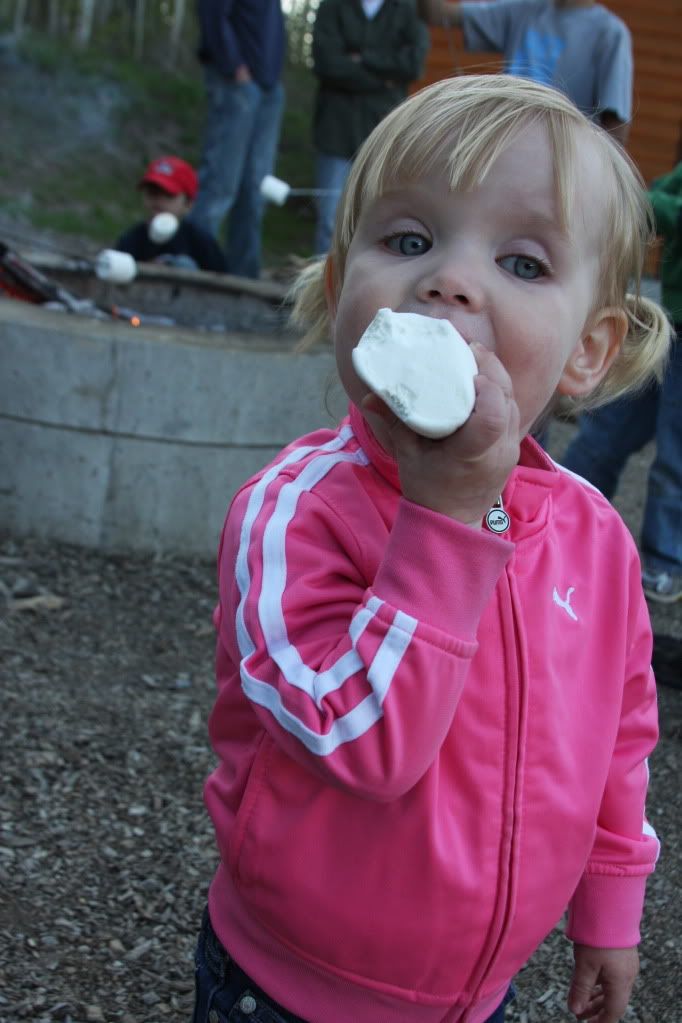 YUM!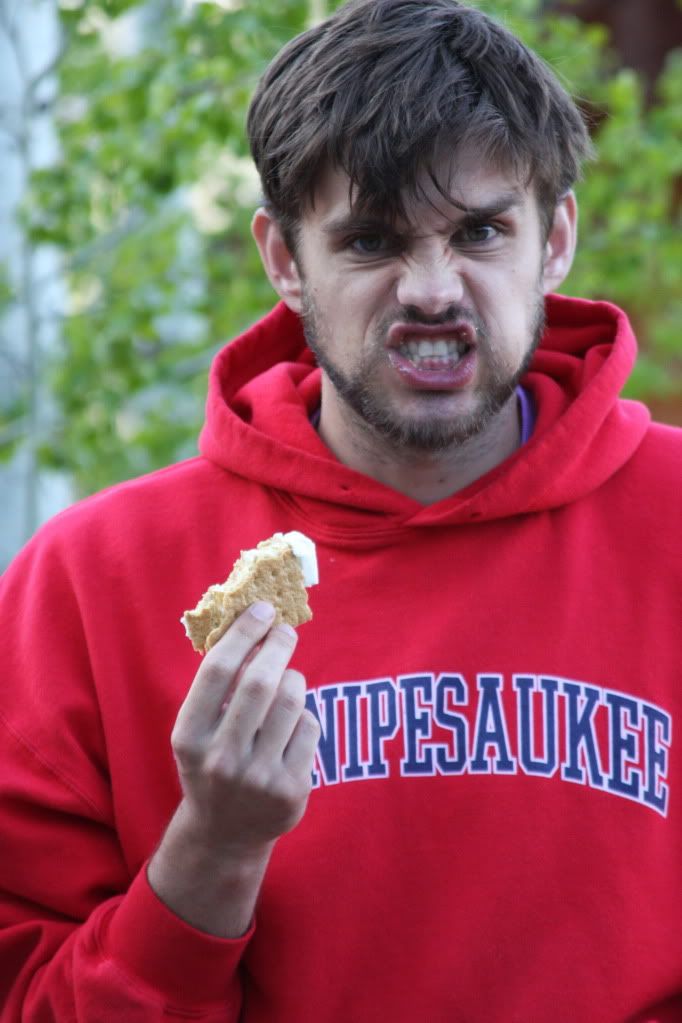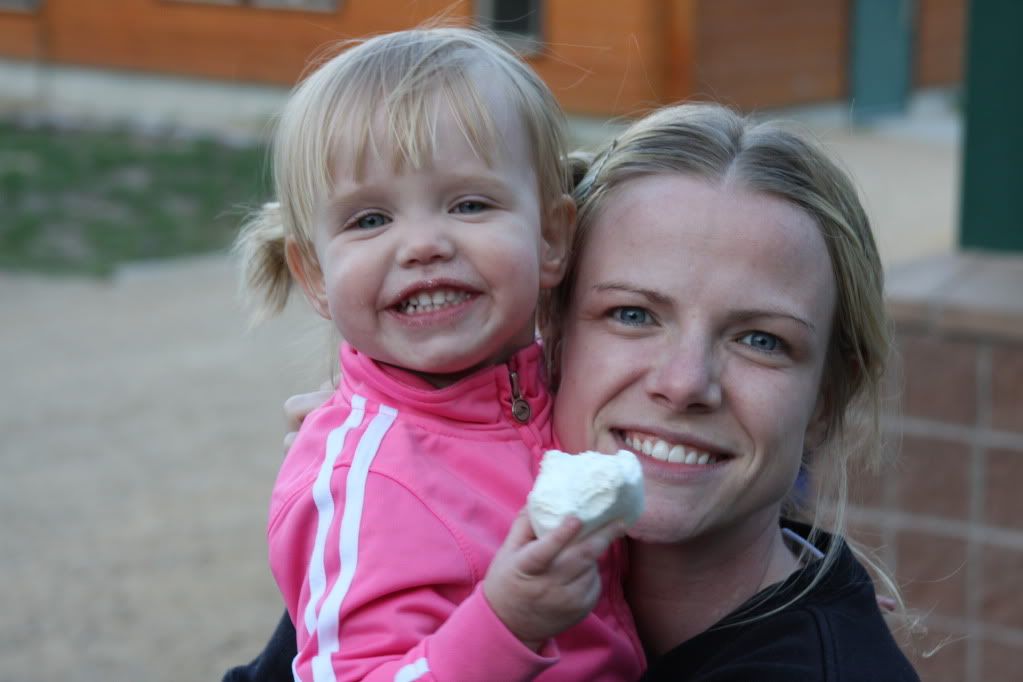 love that grin!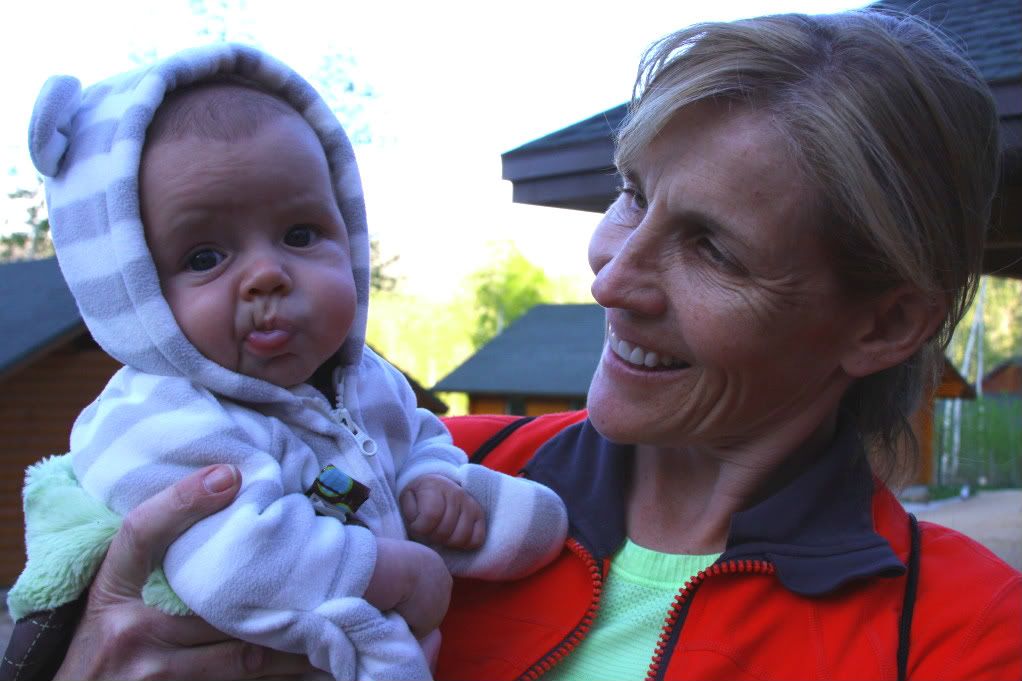 check out V's face. he likes to suck on his tongue.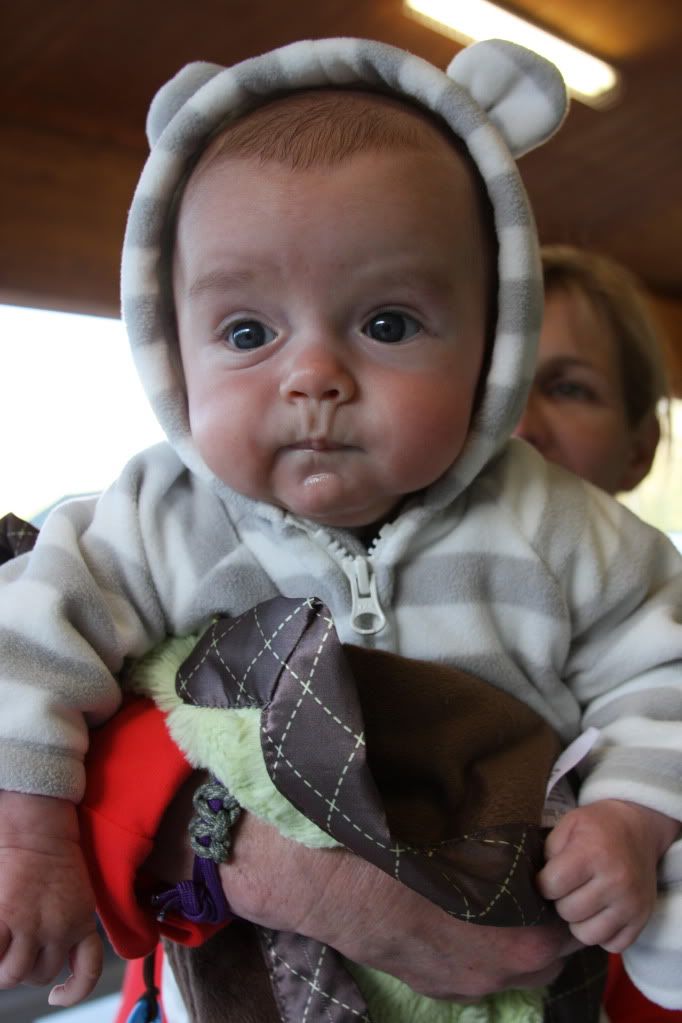 mmm yummy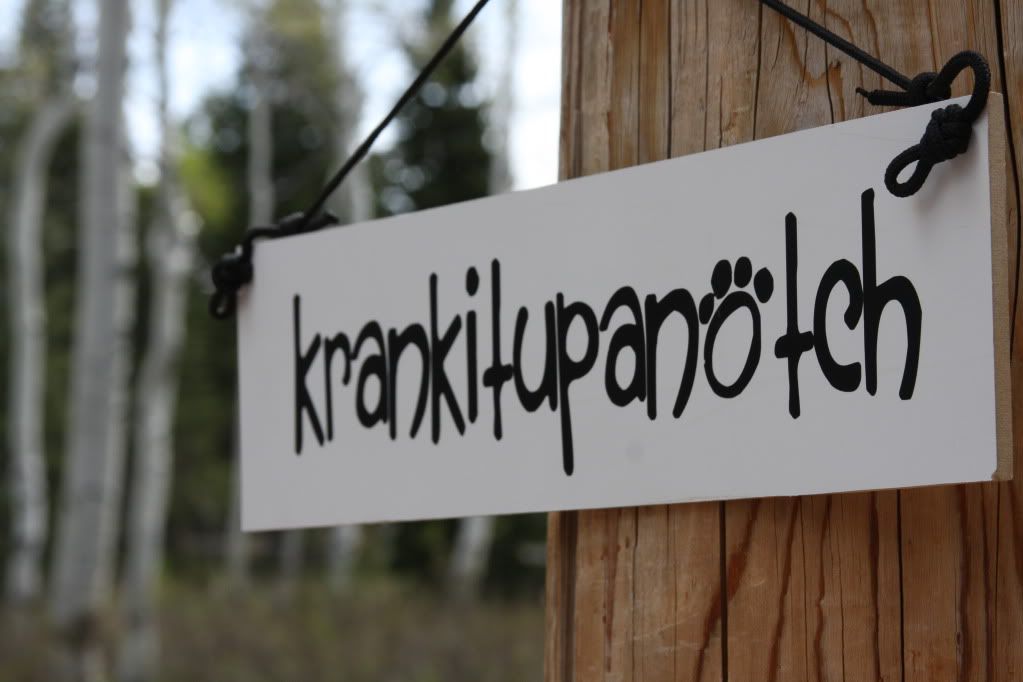 the second day all the little cousins got to go ride the swing at one of the "challenge courses." at first they had to wait until it was our turn, so they played in a nearby sandbox until it was time.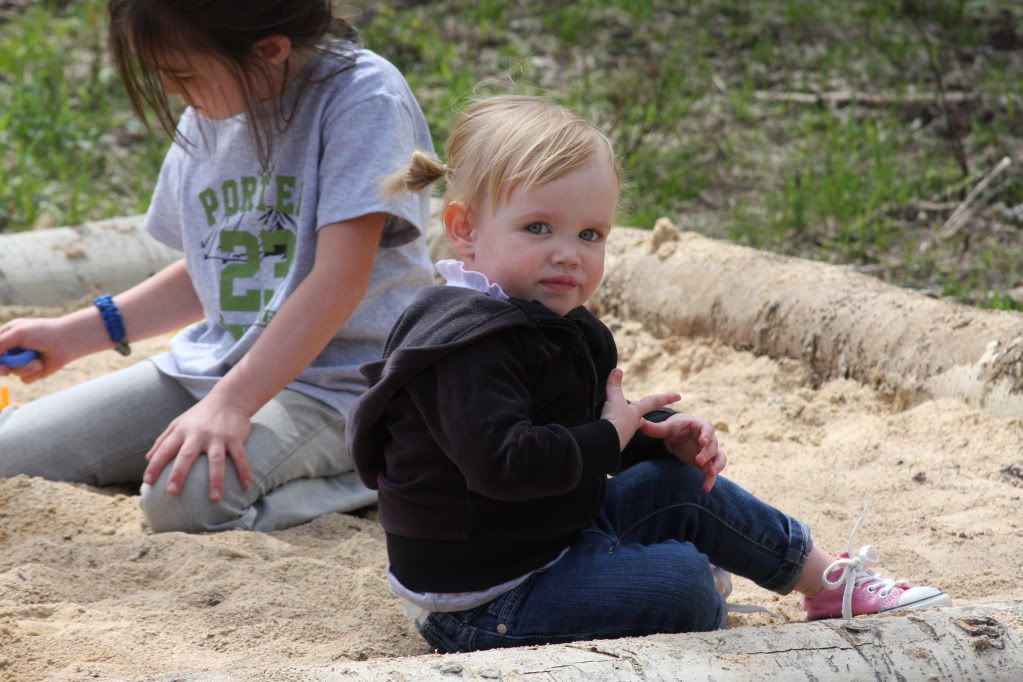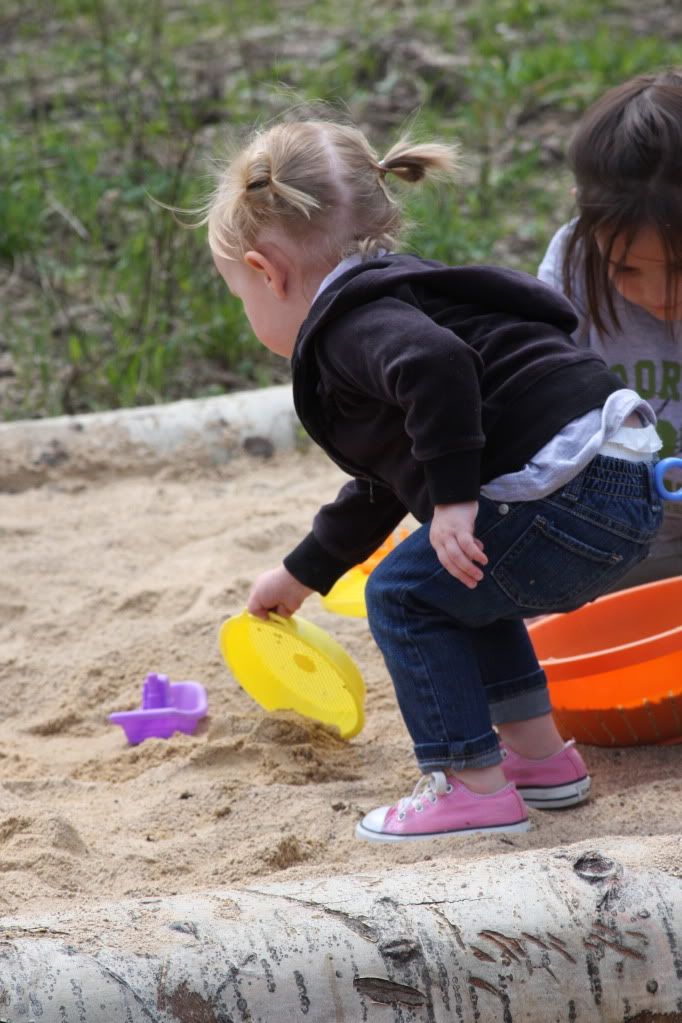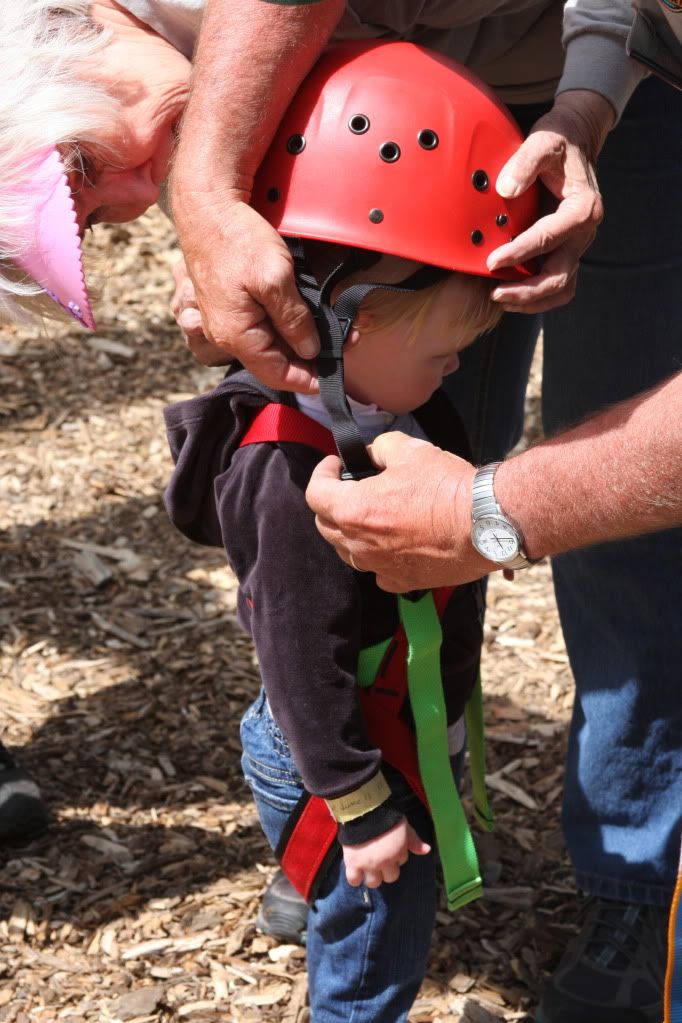 Jayne was so good when they put on her helmet. she didn't complain once!
ha!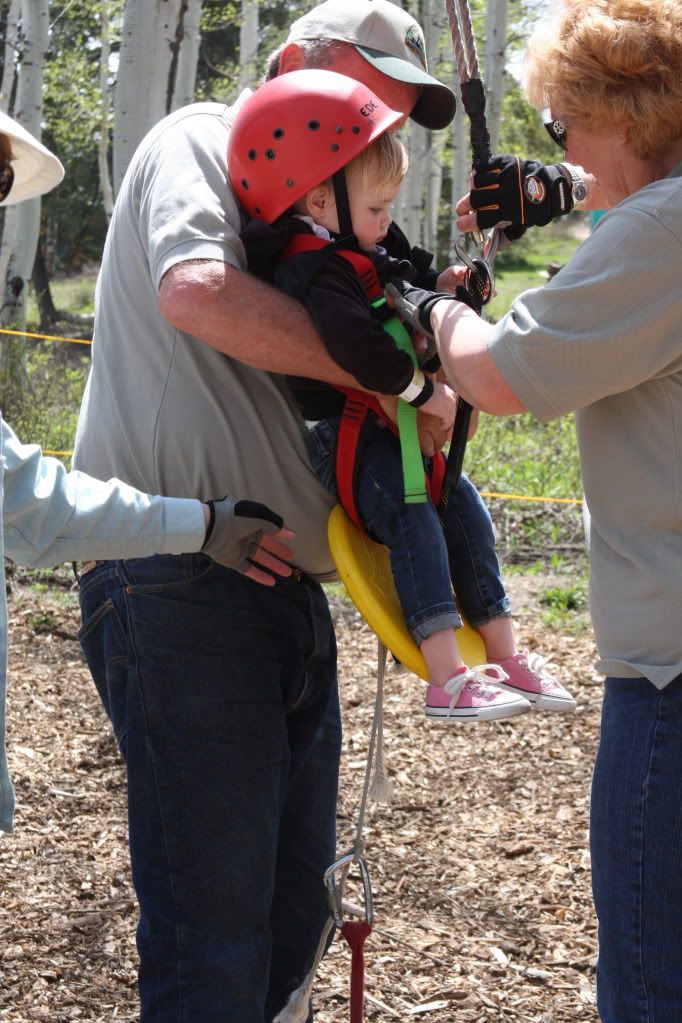 and believe it or not, she didn't complain even once when they hooked her up to the swing (i was not expecting this at all... i thought for sure she wouldn't do it- she proved me wrong!)
although she never complained, she had this very serious look the entire time. it had me crackin' up.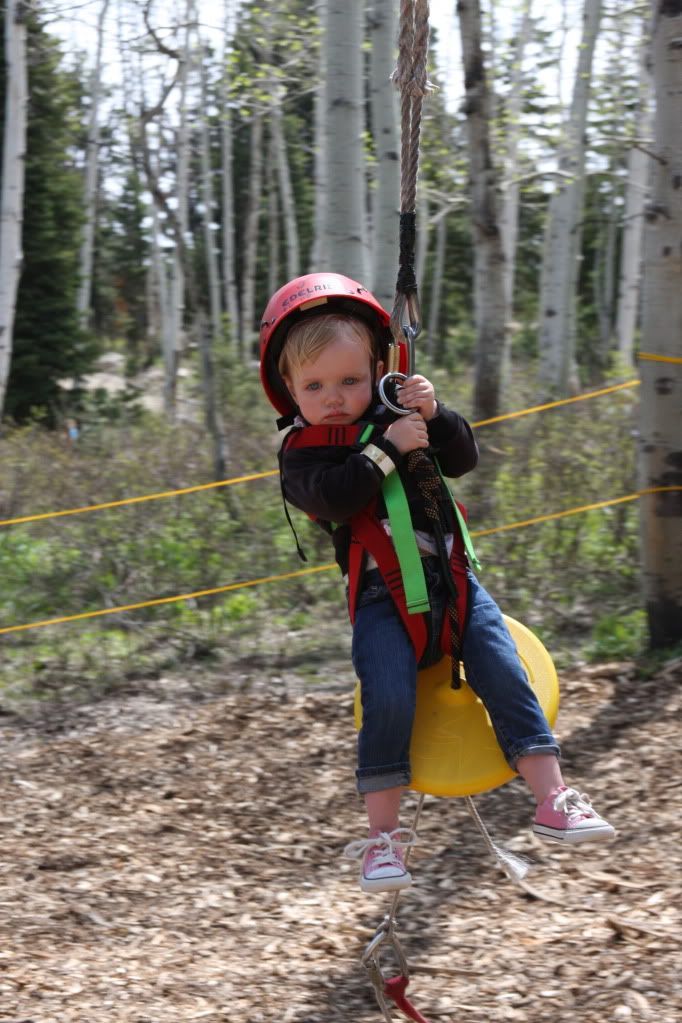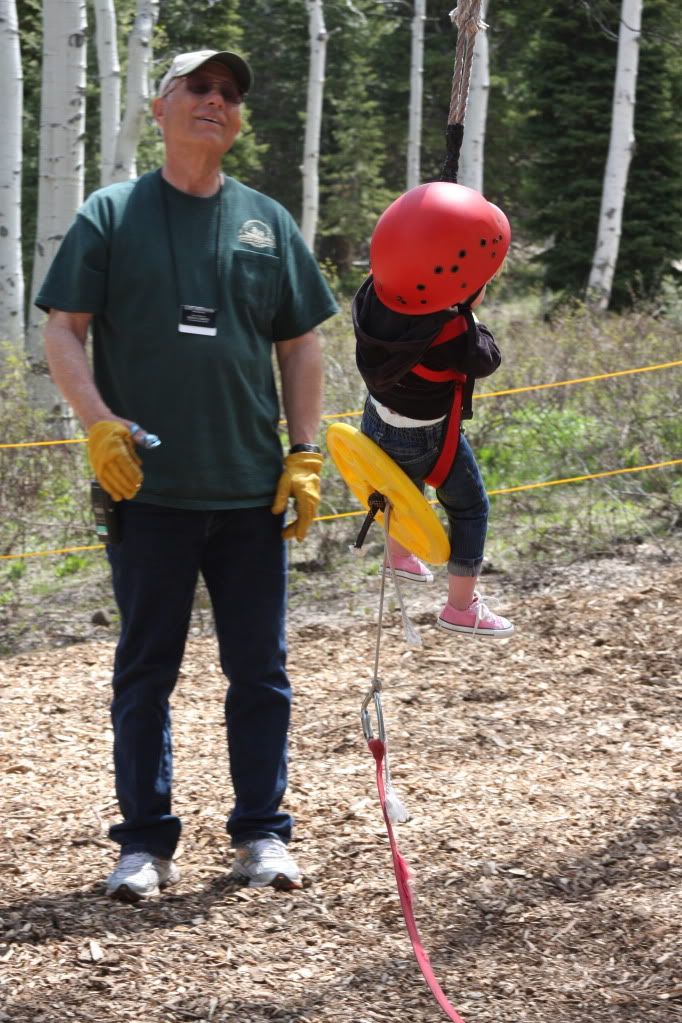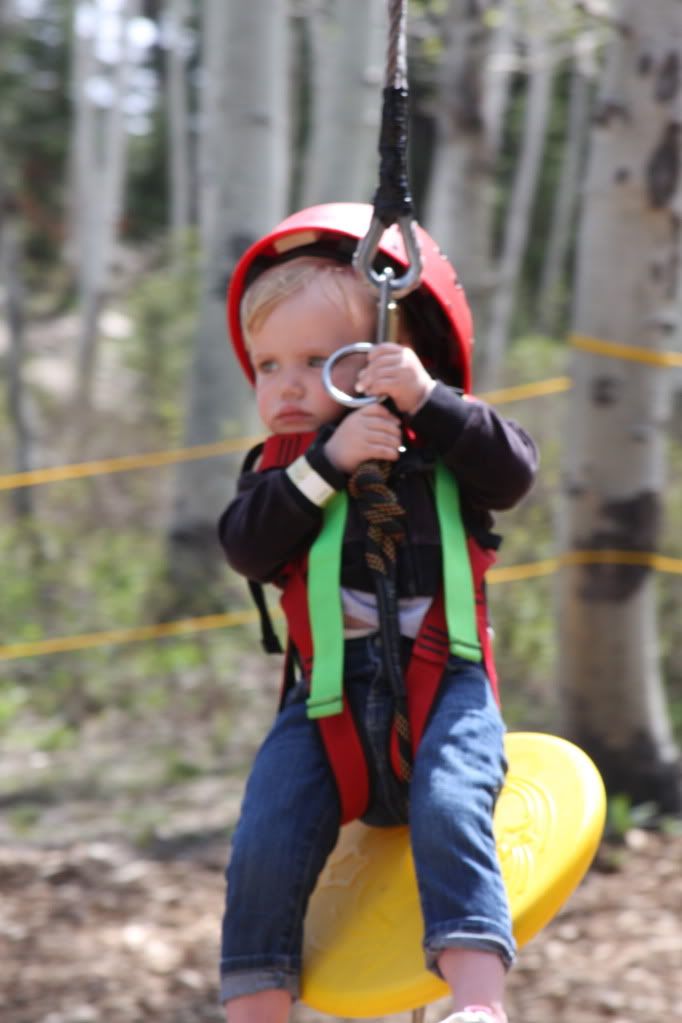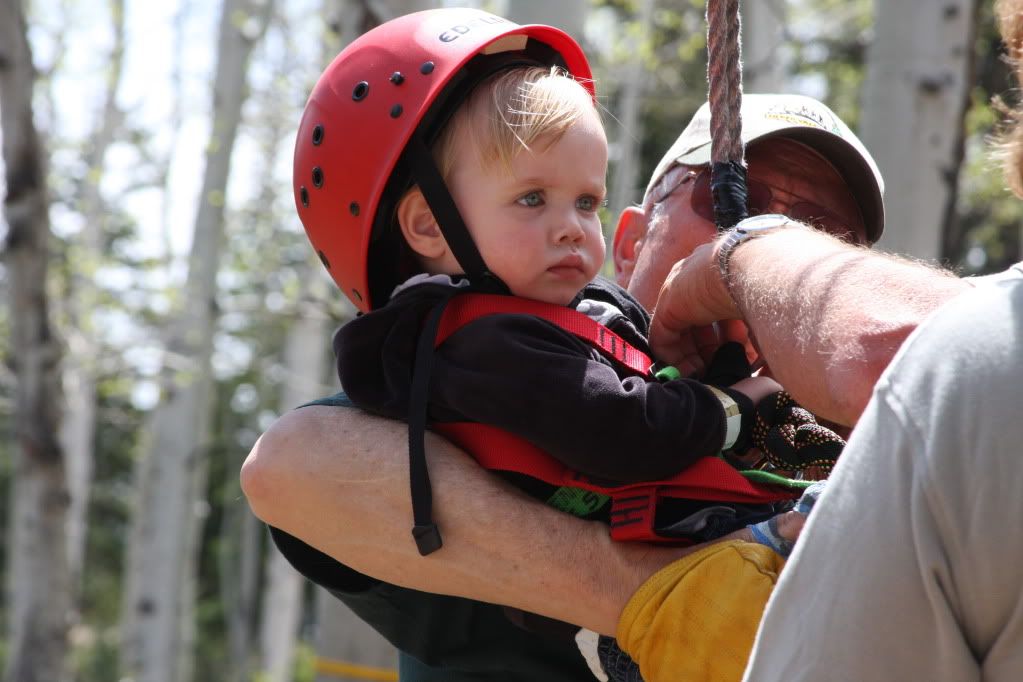 we had a great time!