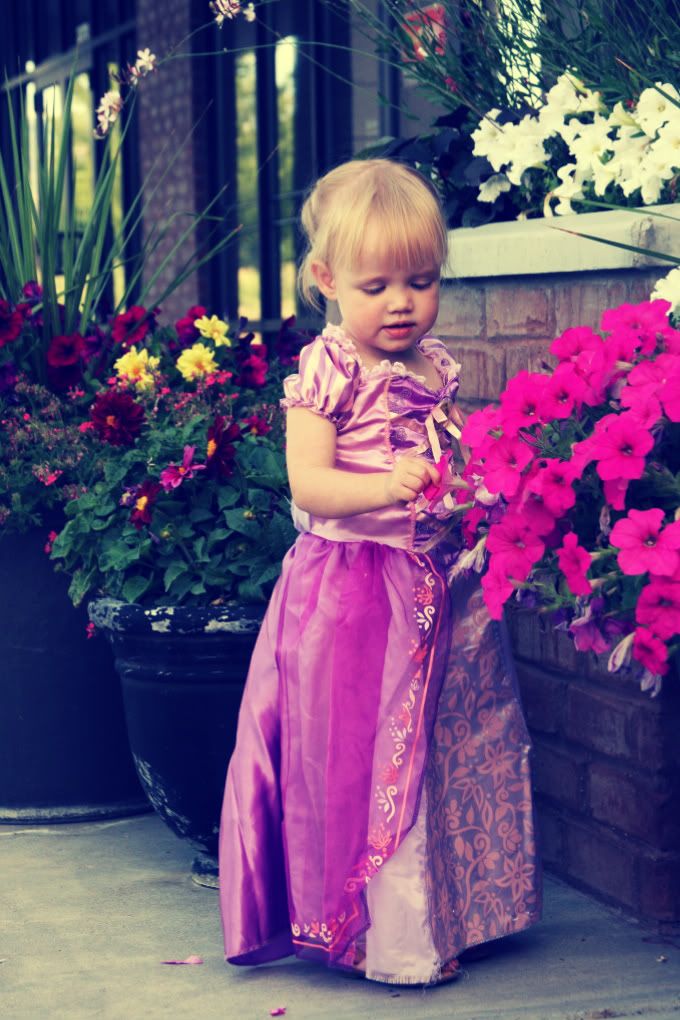 jayne in her tangled princess dress at breakfast.
her aunt crystal gifted her with this bad boy.
she opened it with excitement that morning and wanted it on right away.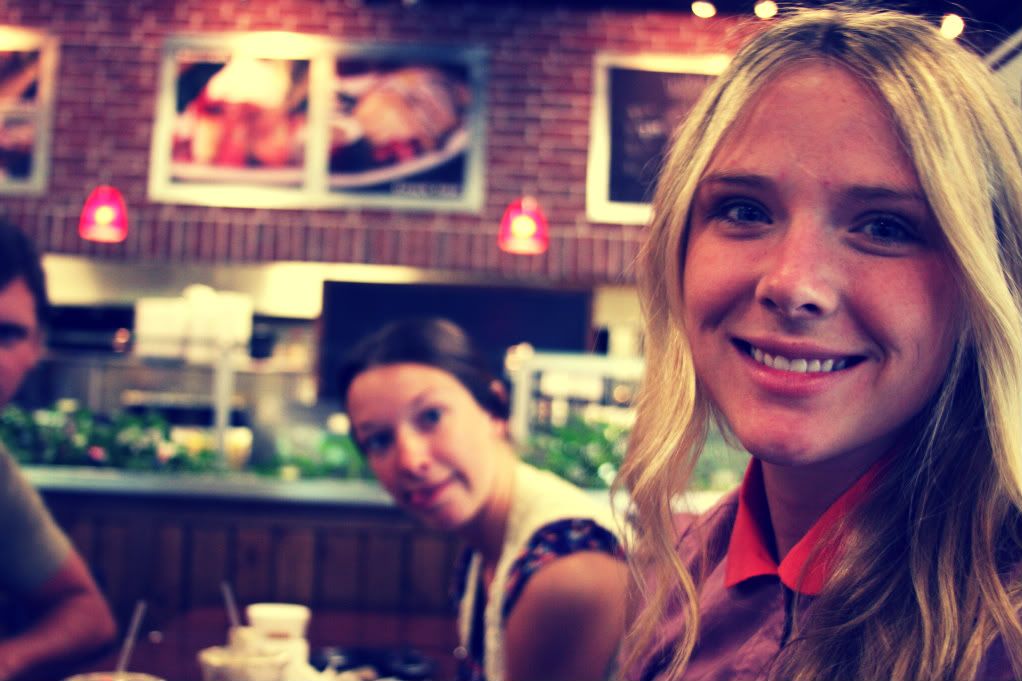 some of the gang at maglebys fresh for breakfast. laur and mike were there too.
can't be a birthday celebration for jayne unless swimming is involved. this girl loves to swim!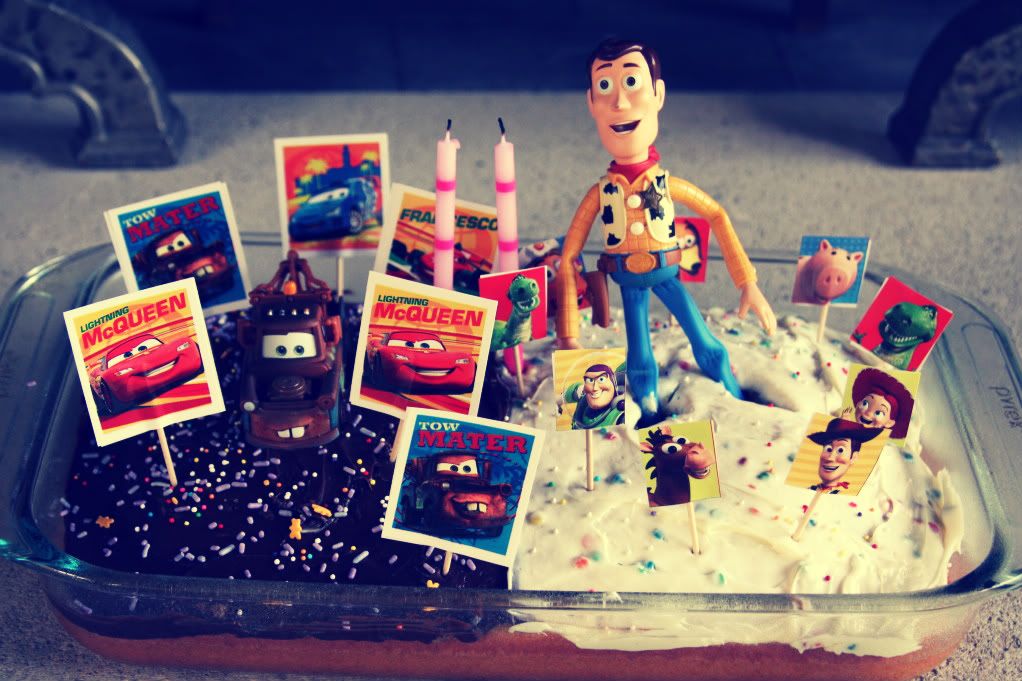 my very creation. ghetto much? yes. did she loves it. of course! whats a 2 year old not to love when a cake is covered in her favorite things?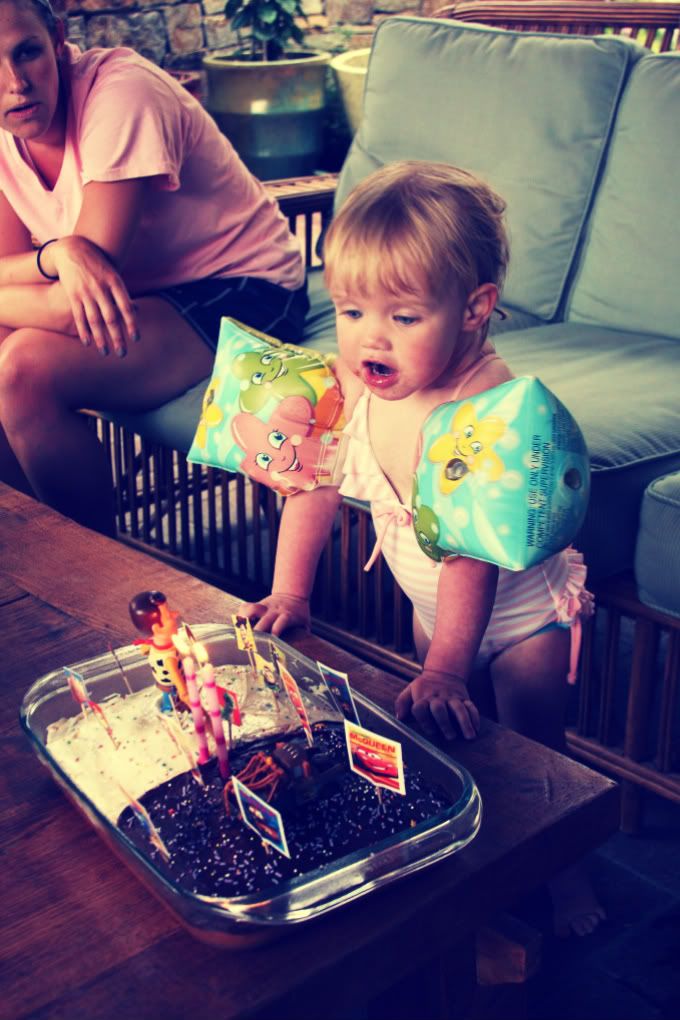 blowing out the candles. she blew them out before we even finished singing.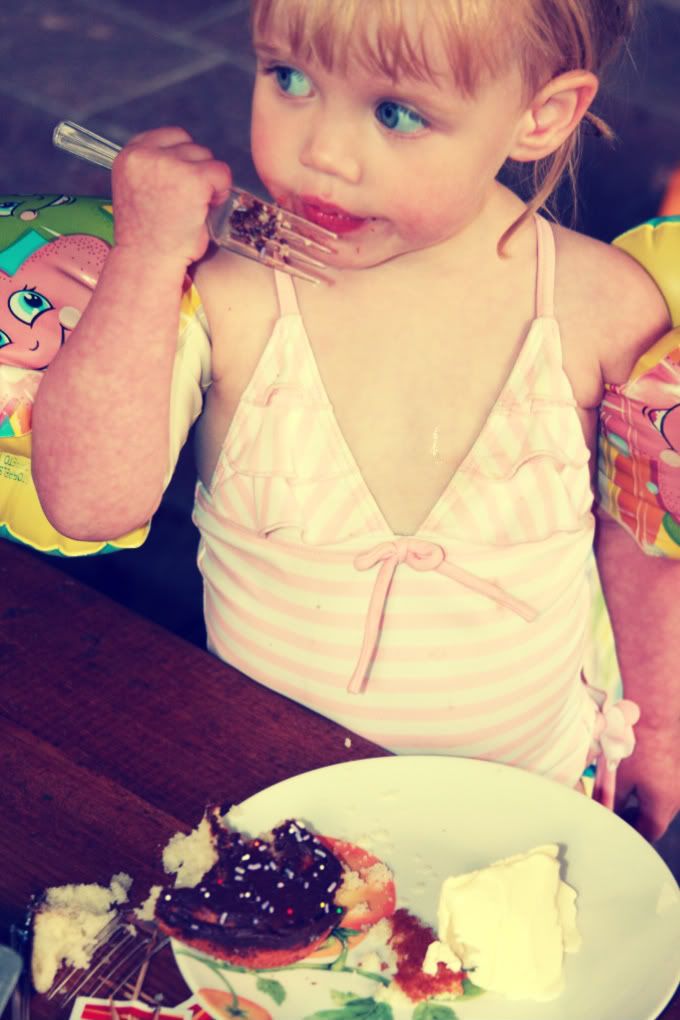 she's got a sweet tooth like her mom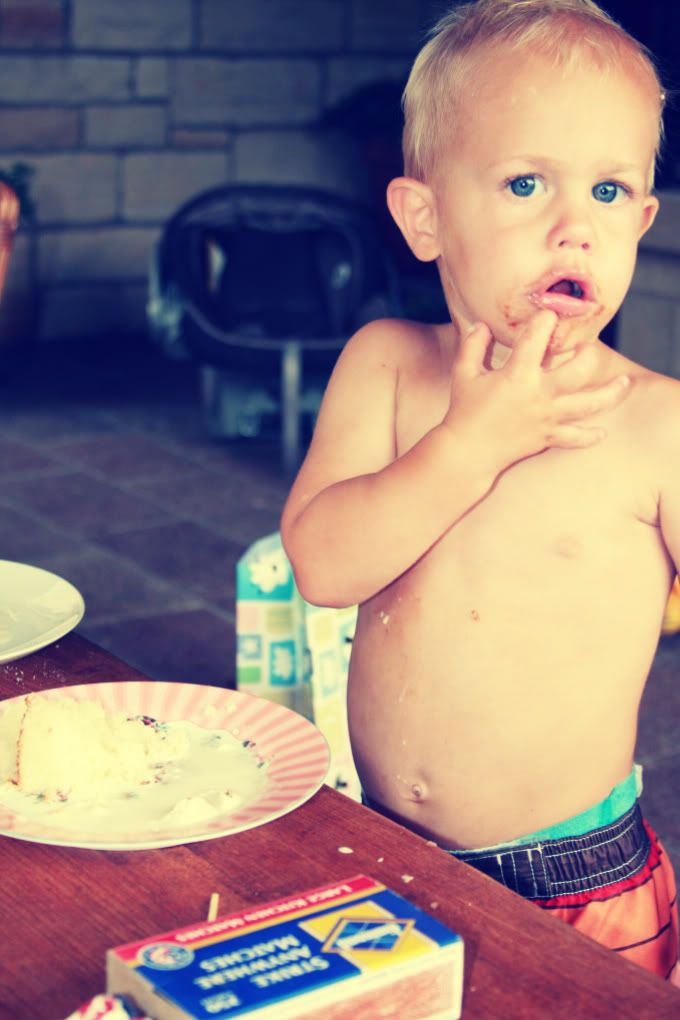 oh did i mention this little boy was in attendance? arranged marriage, remember?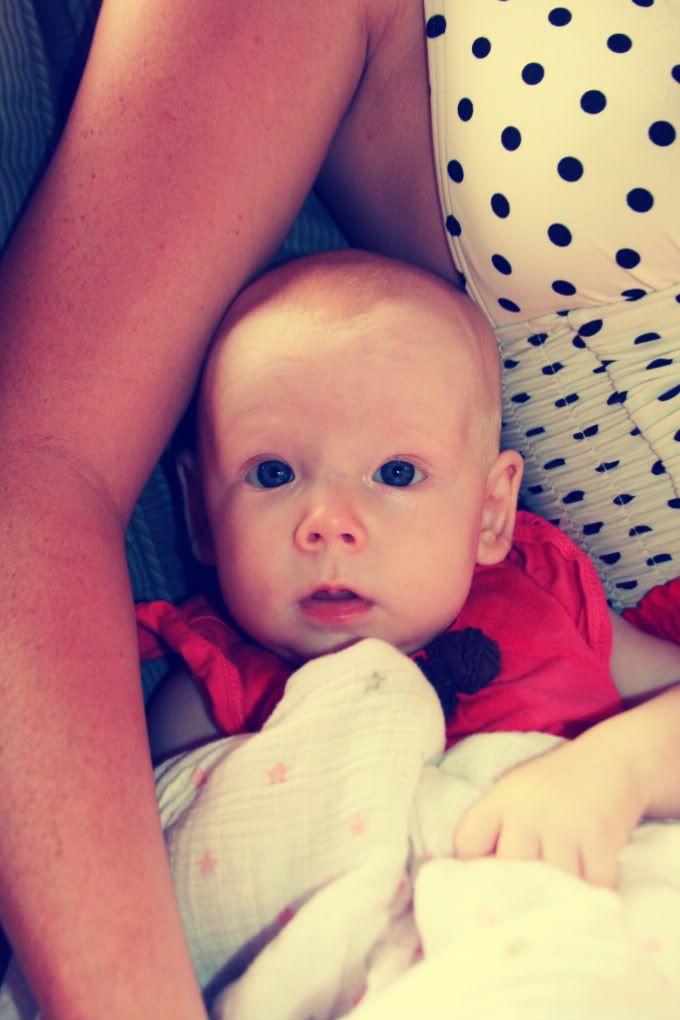 this little doll face was there too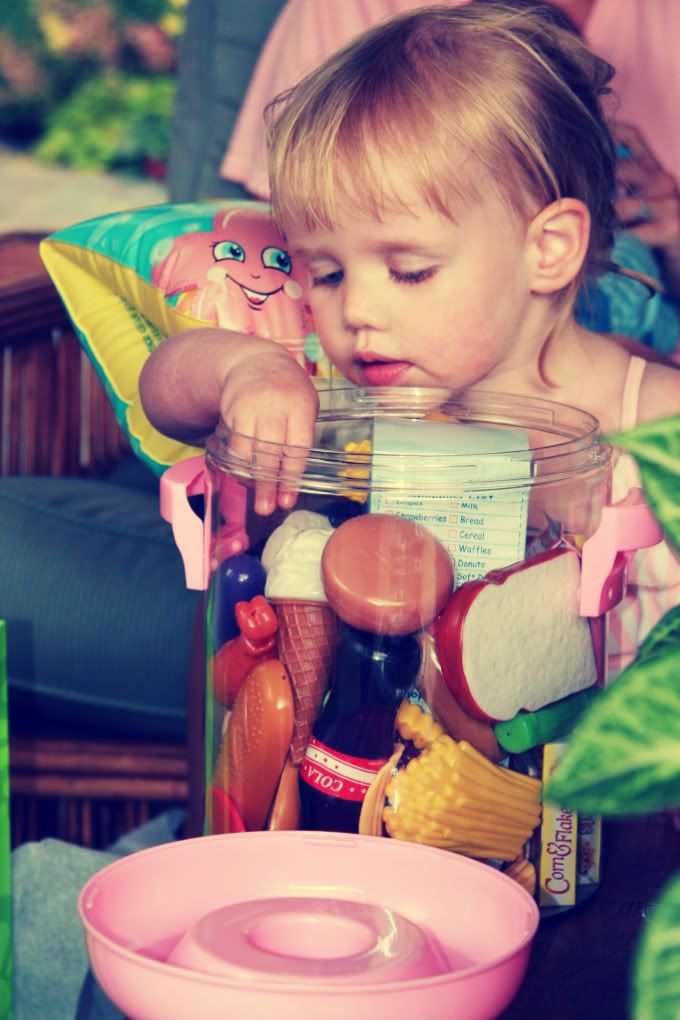 loving the pretend food from uncle mike and aunt lauren ("lala")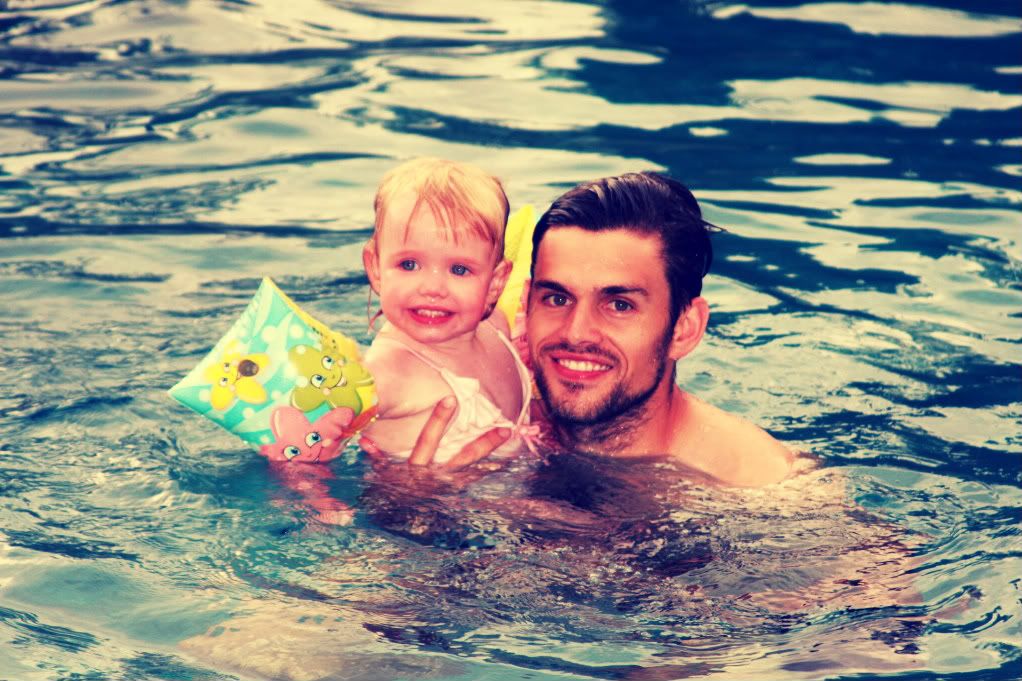 a post dinner swim with dad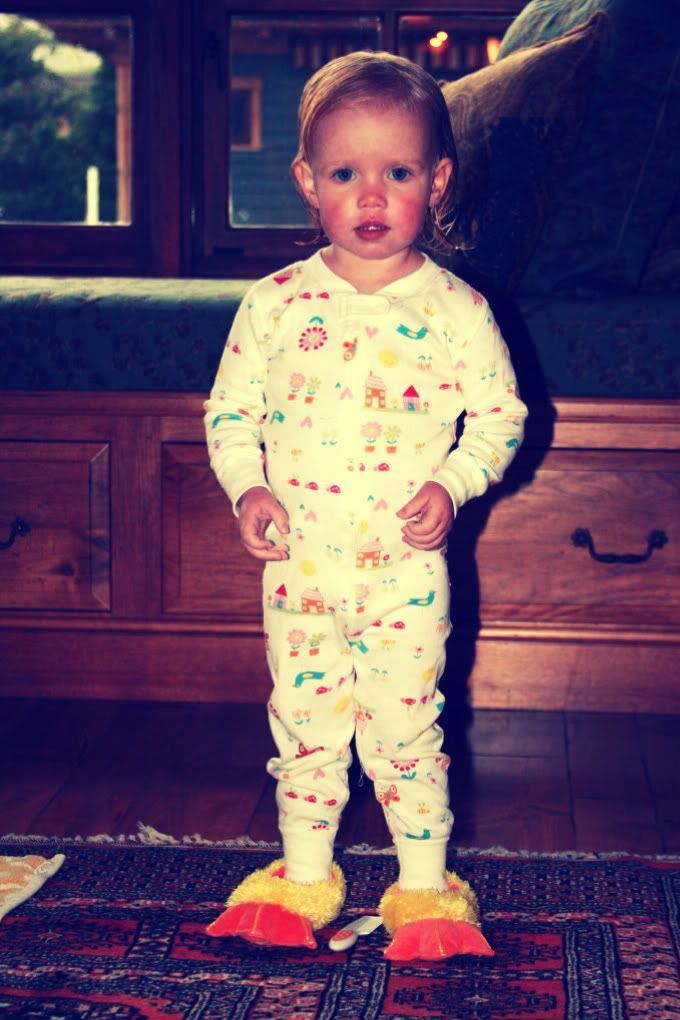 all bathed and in her new duck slippers from gramma middie! she LOVES them!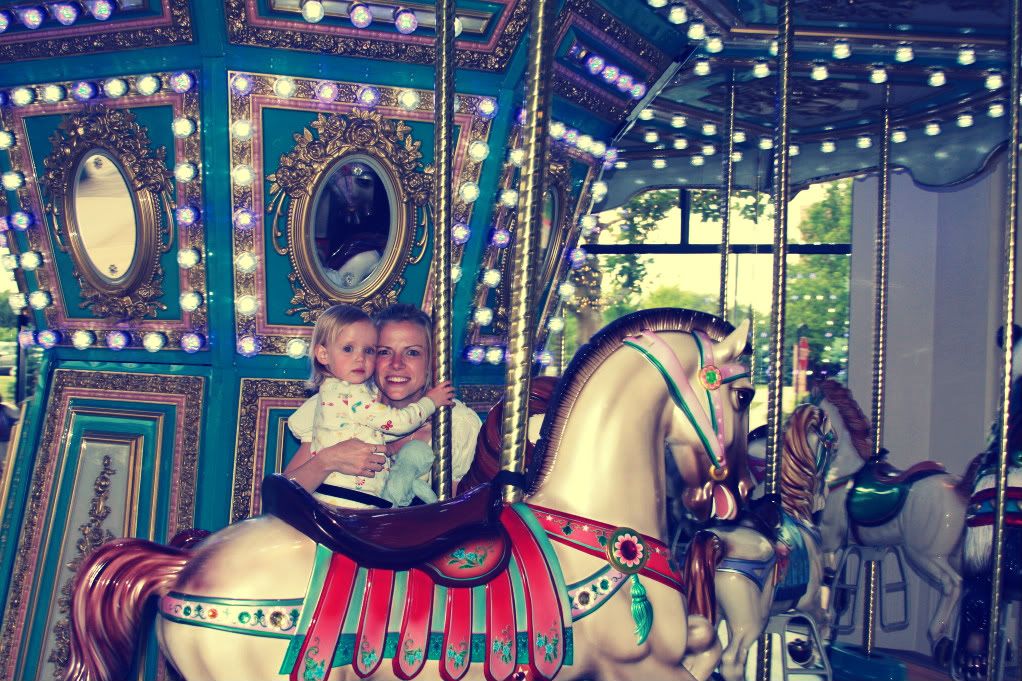 off to ride the carousel at provo beach resort- one of her favorite things to do
around again, but this time with dad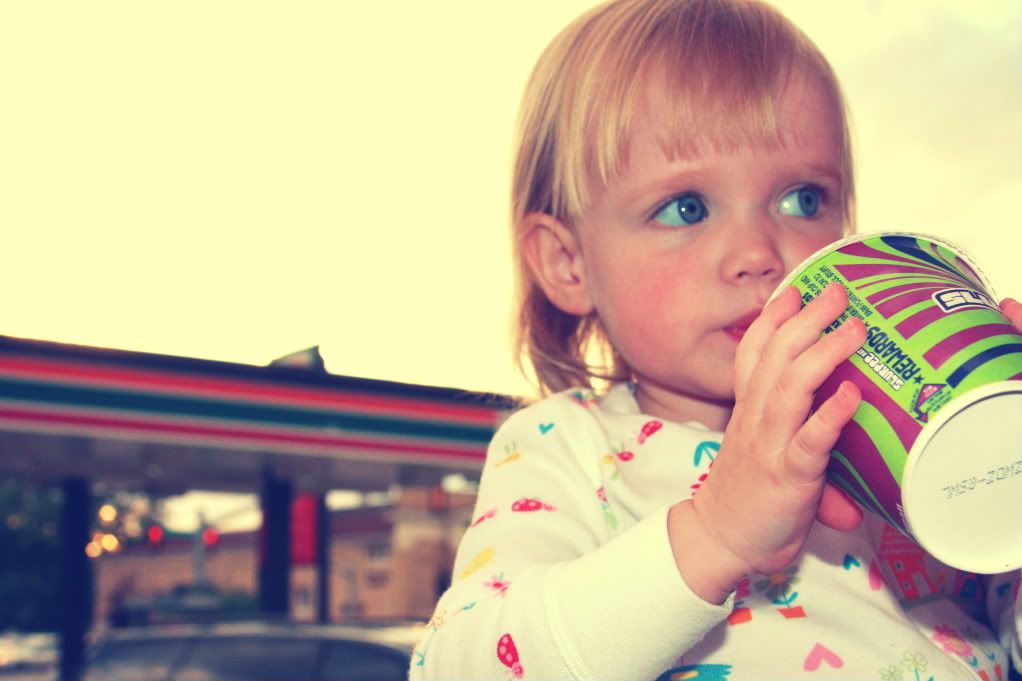 topped the day off with "free" slurpees from 7eleven. they ran out of their free cups so we had to buy it.. oh well, the tradition will remain!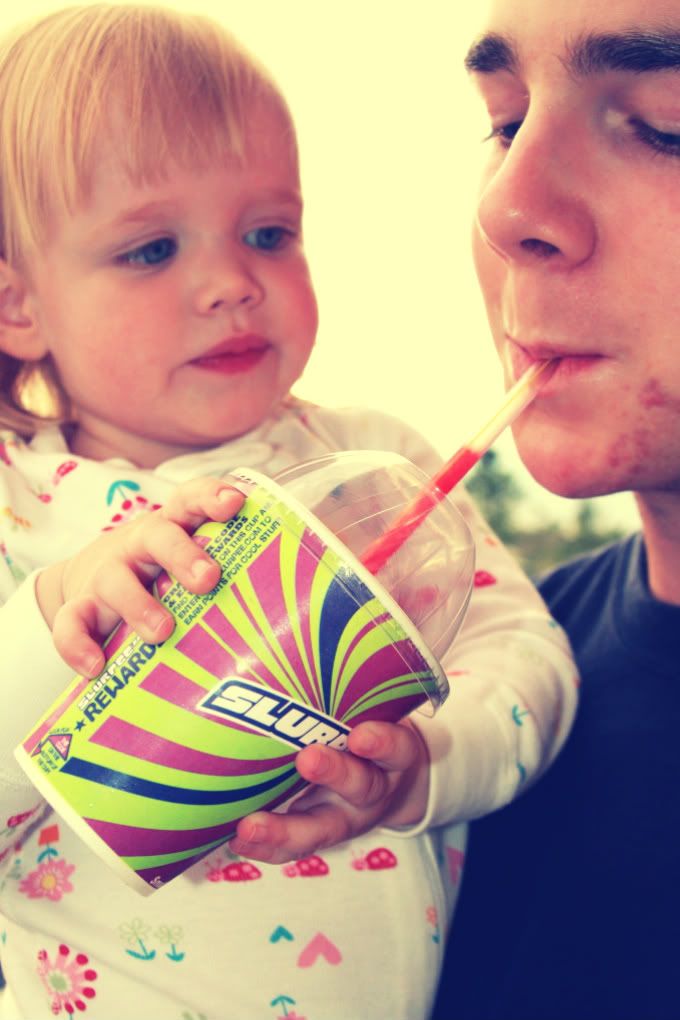 sharing a sip with uncle jayson
not pictured but should be noted:
- friends and family who made the day special (phone calls, video chats, thoughtful gifts)
- vinny who was very accommodating on such a busy day (love that kid..)
- lots of book reading and snuggles before bed (best way to end the day every day)
i really hope this girl realizes how much she's loved. she's a special one, yes she is.
ps. the partyin' aint over yet...