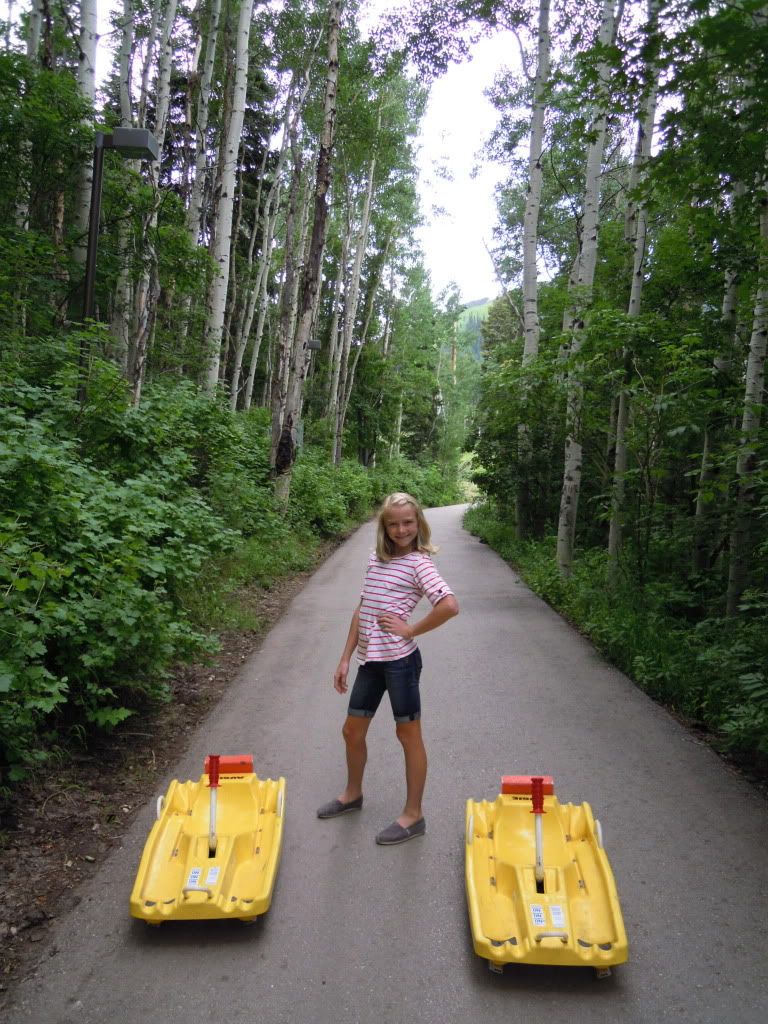 This was the 5th year of Camp Utah! It makes me so happy to know that we've been keeping the tradition alive and I hope we can continue it year after year (up until Elyse goes to college, she said). I so hope for that, we will see. Who knows where we'll be in the next 7 years, let alone the next few months! But if it were up to me, I would make sure to be in Utah every summer just so we can continue this awesome tradition.
We packed in a lot of fun while Elyse was here. I wish we had brought the camera for everything but we often forgot. But all the fun included: seven peaks, stewart falls, hiking the Y, Red Deli lunche, swimming at the Maglebys, barbecues, movies, trafalga, color me mine, Hokulia Shave Ice, Provo Bakery for breakfast, Maglebys Fresh, Alpine Slide & Coaster, getting our nails done... and I'm sure theres more that I just can't think of right now.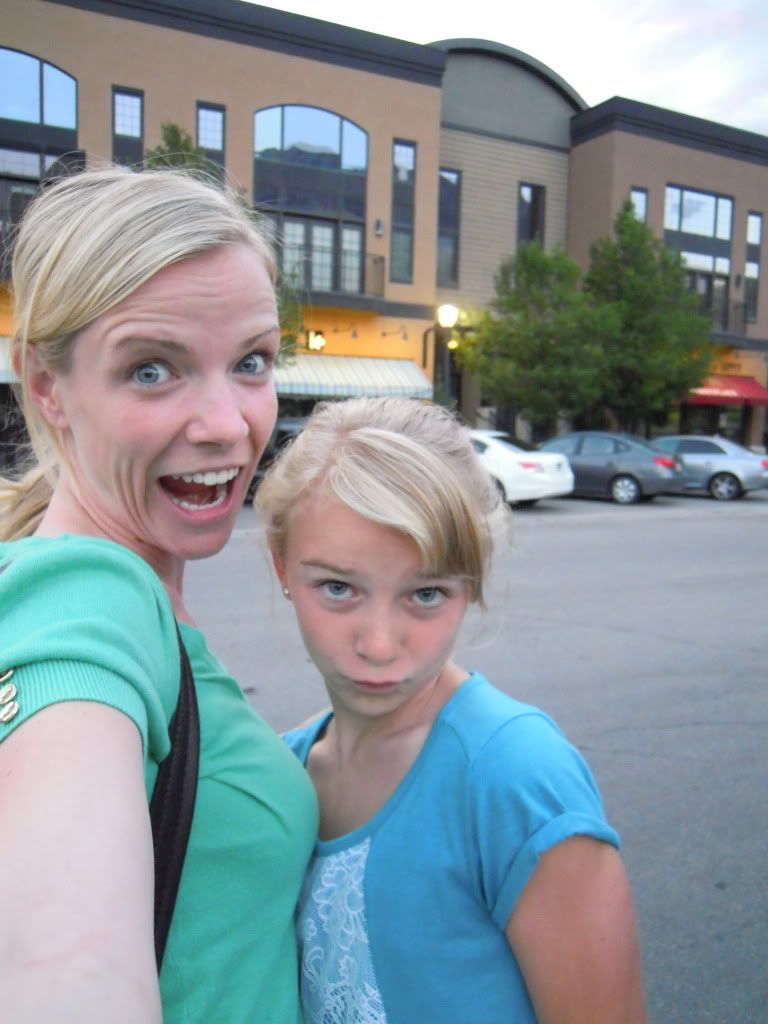 We painted at Color Me Mine. Elyse made a cute container for candy and I made a (not so sure what to call it) milk container thingy for our kitchen. I wish I had gotten an after picture. They turned out really cute!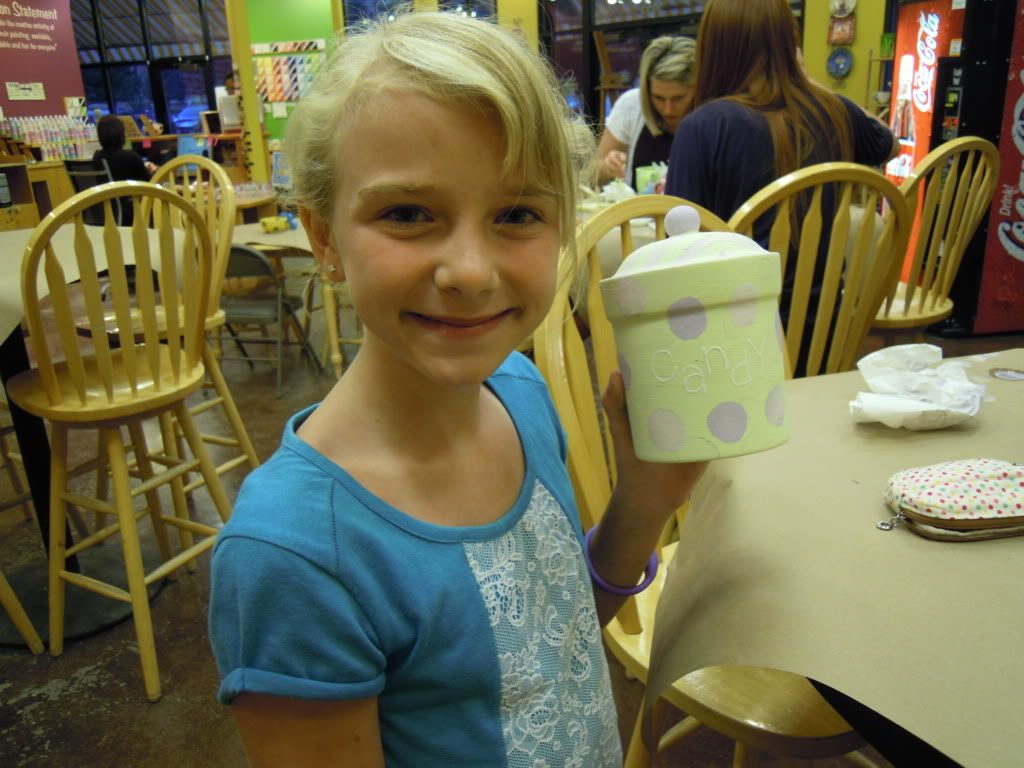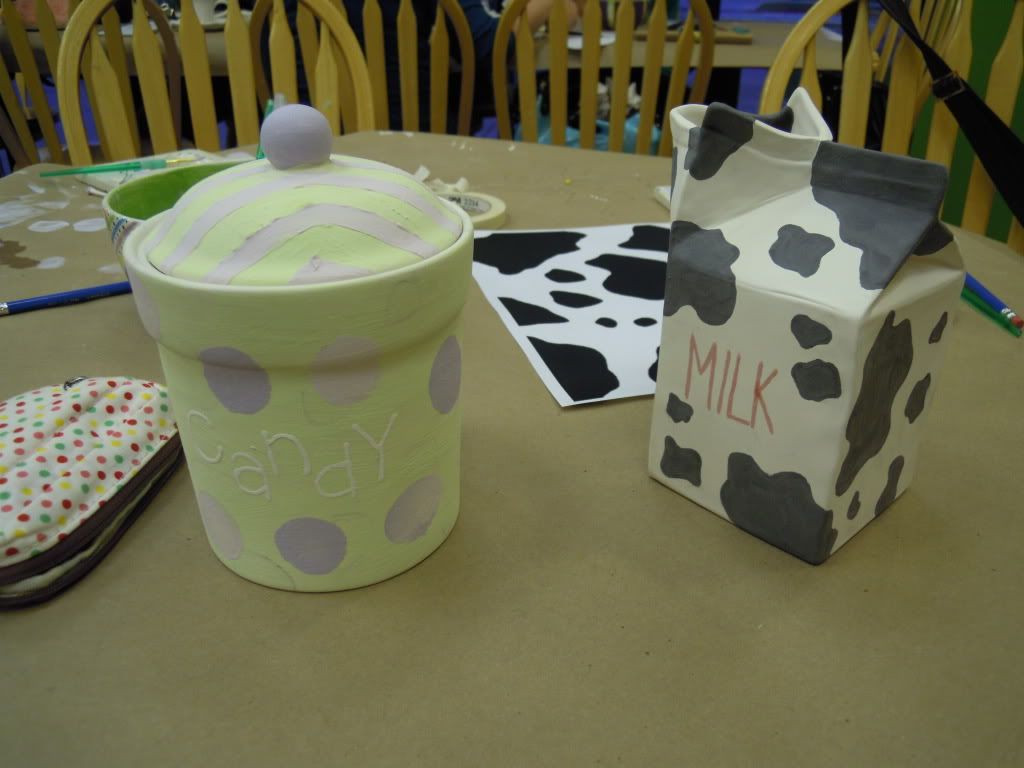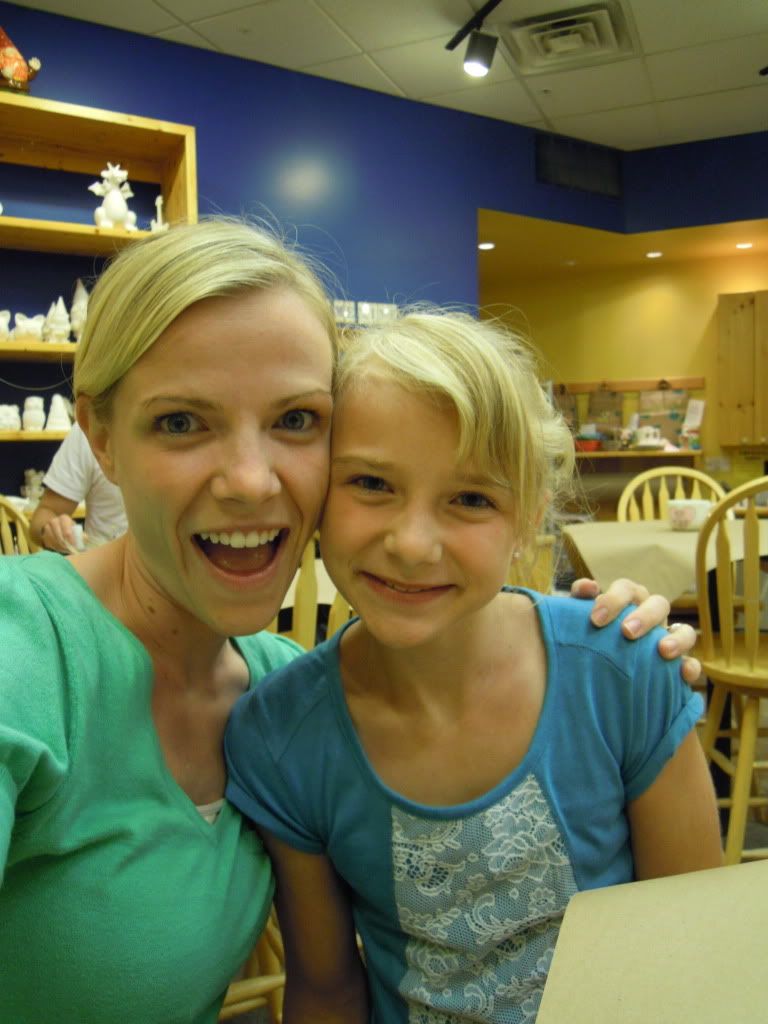 Gotta love JCW Shakes!....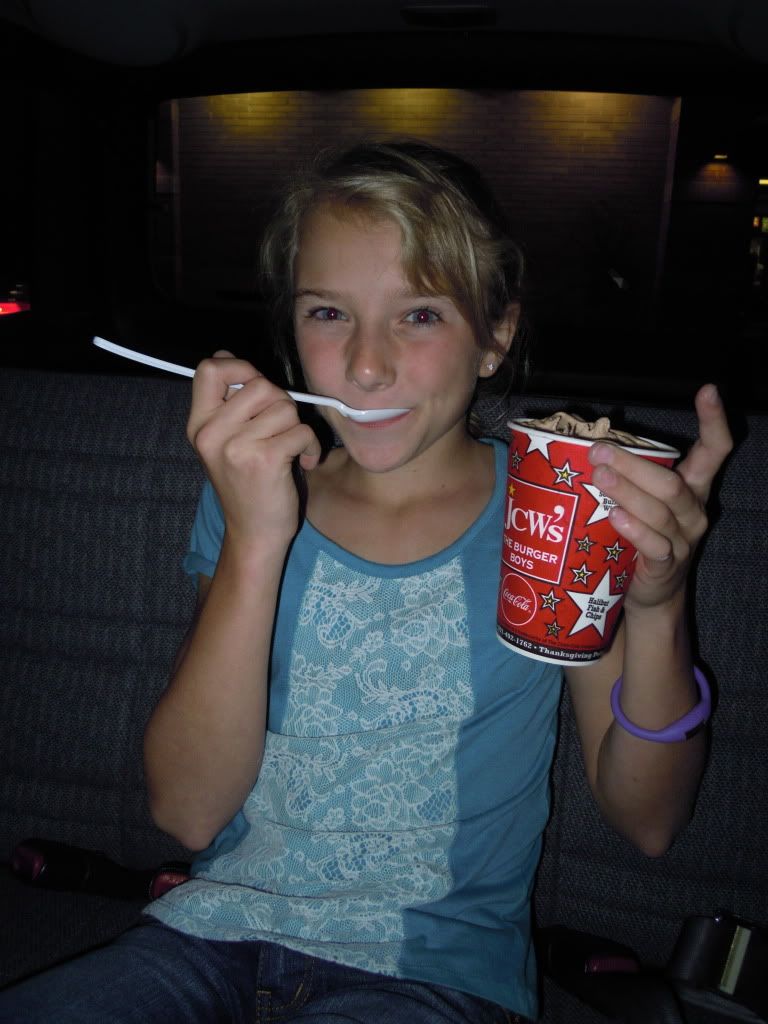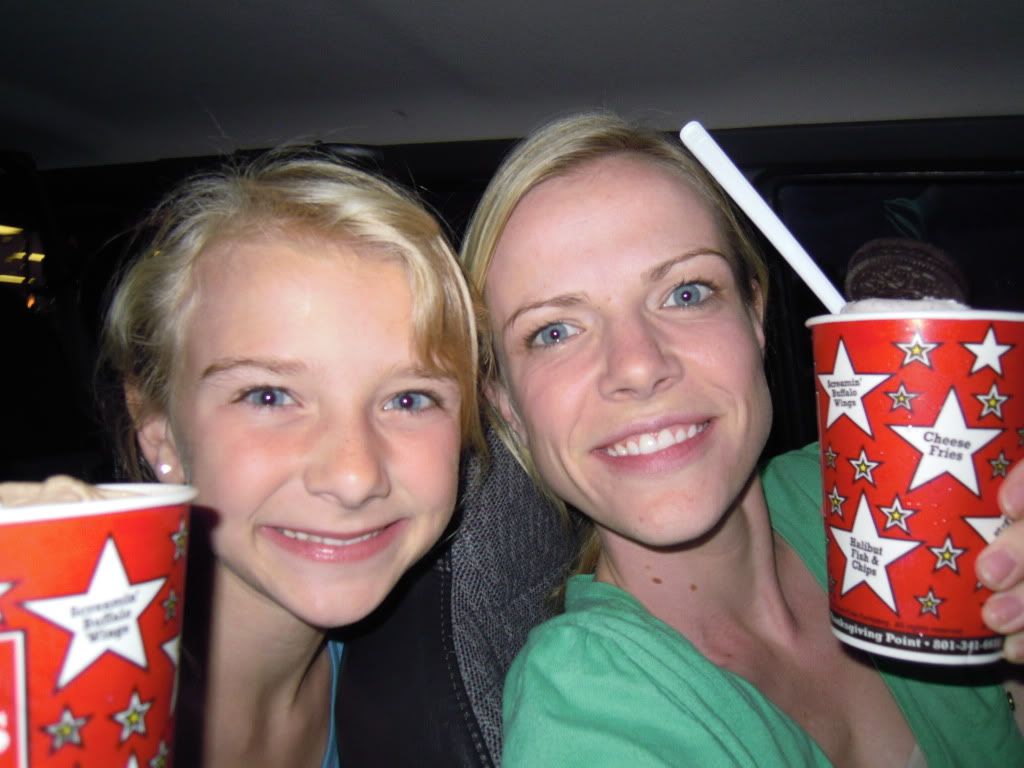 Lots of Seven Peaks...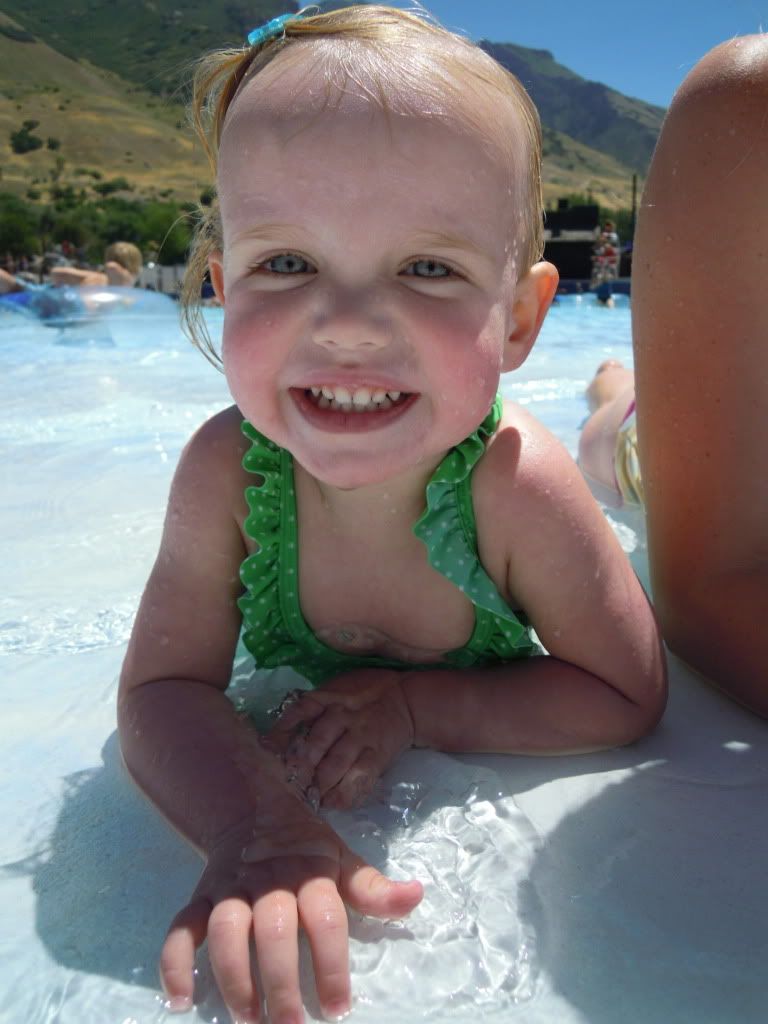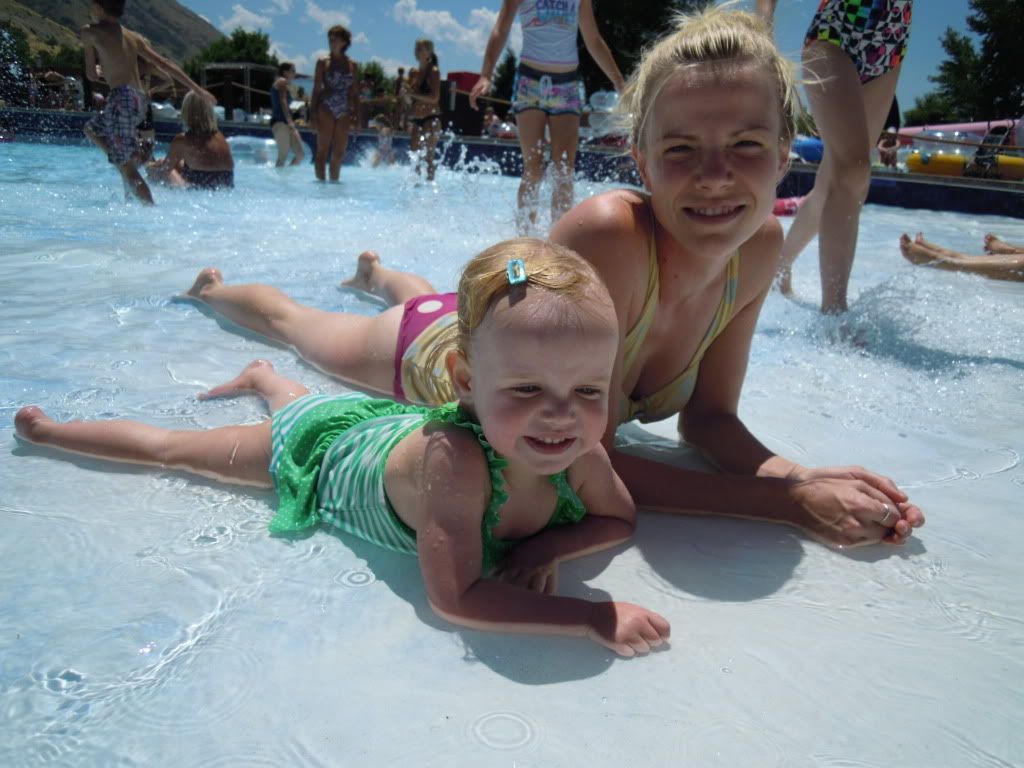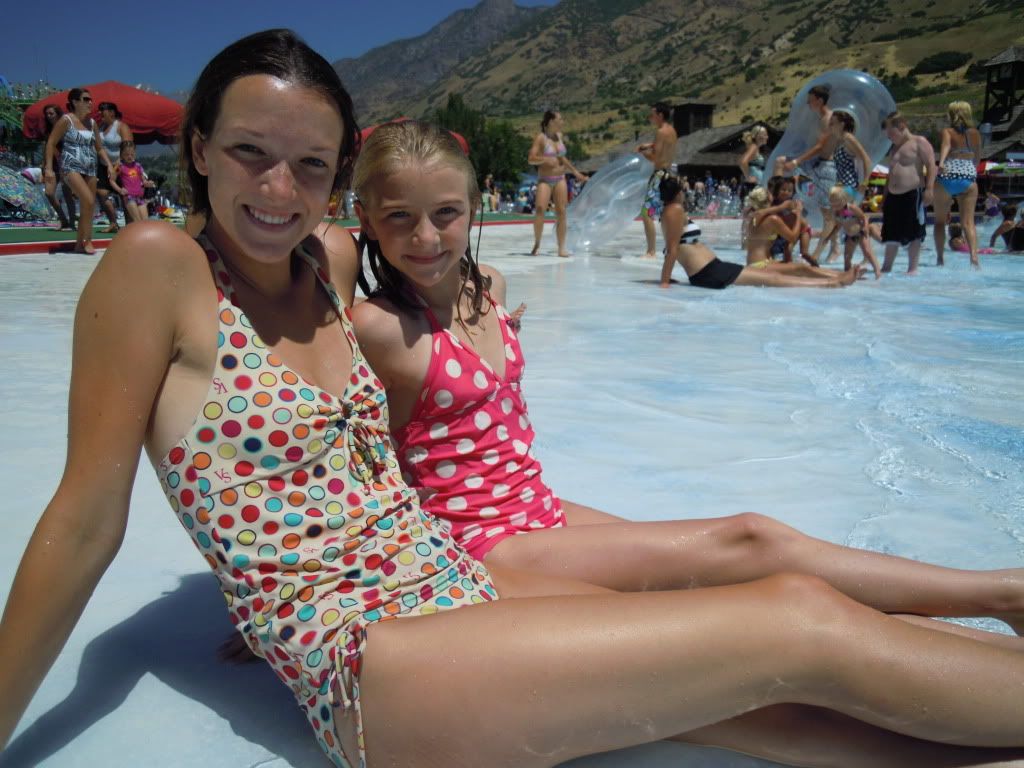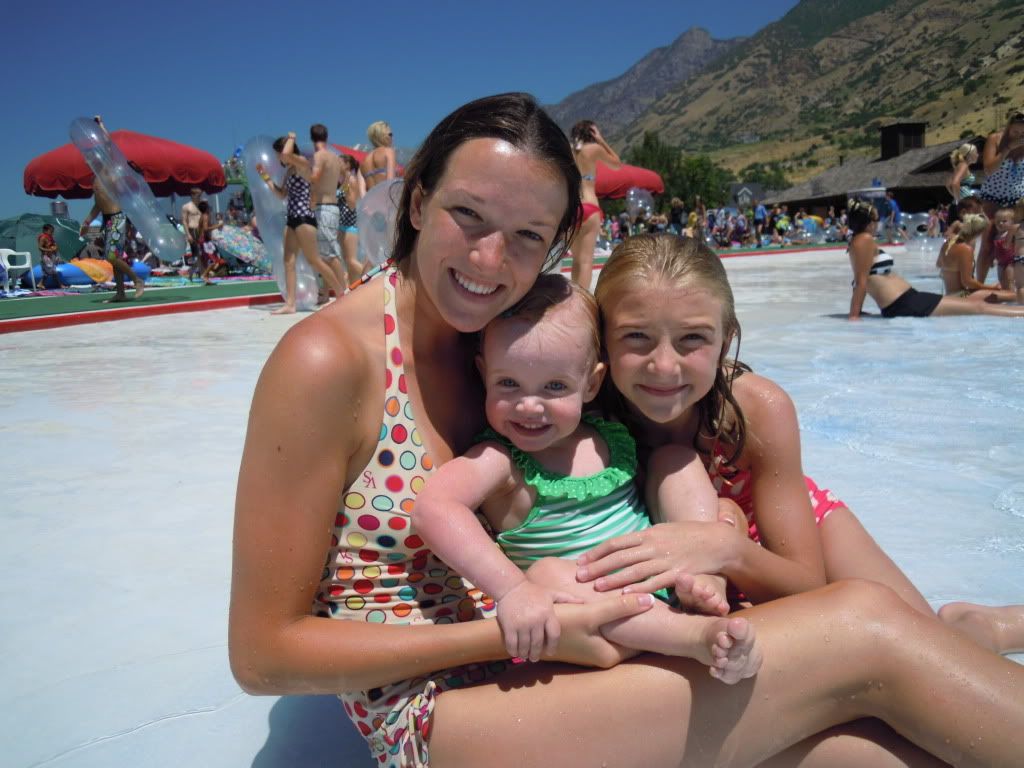 One night we went out to dinner to celebrate my brother's mission call (he is going to Singapore!!!!! Malay speaking... what?!). There isn't really a legit restaurant in Provo with the type of food he'll be eating there, so we just got some Thai food.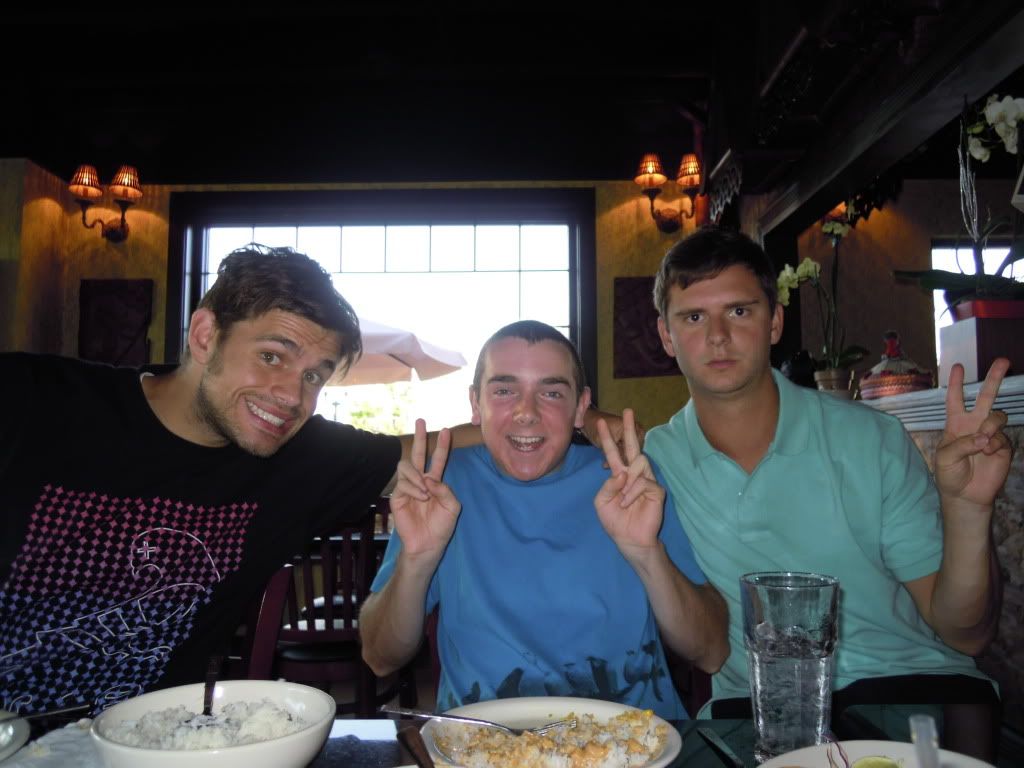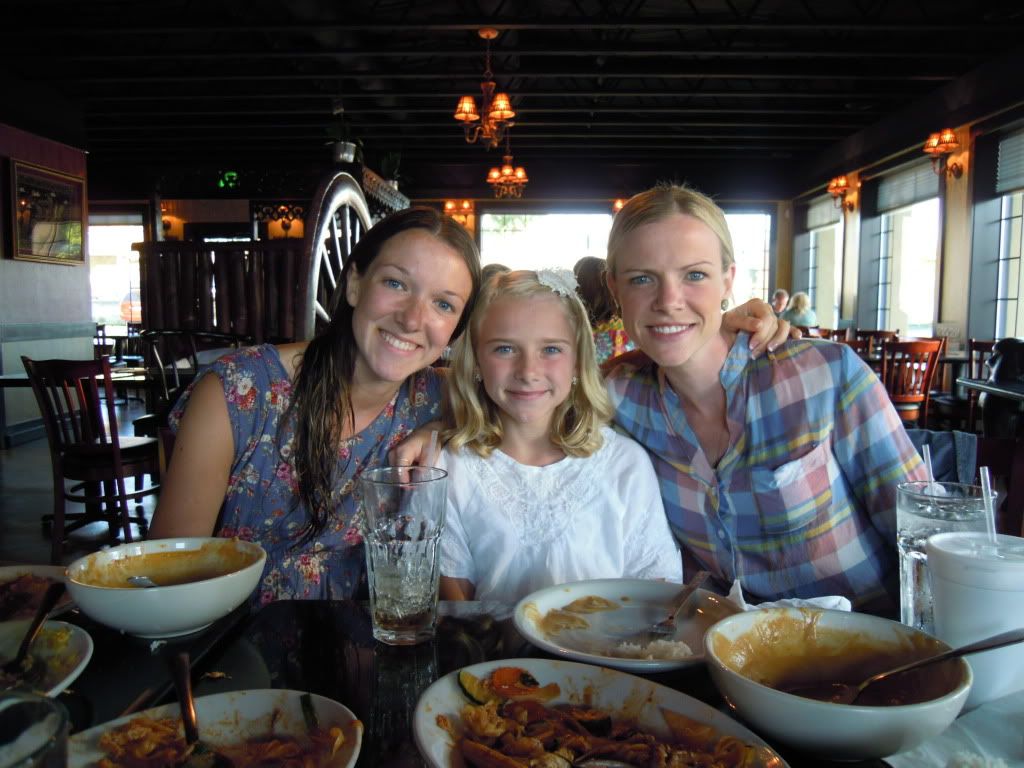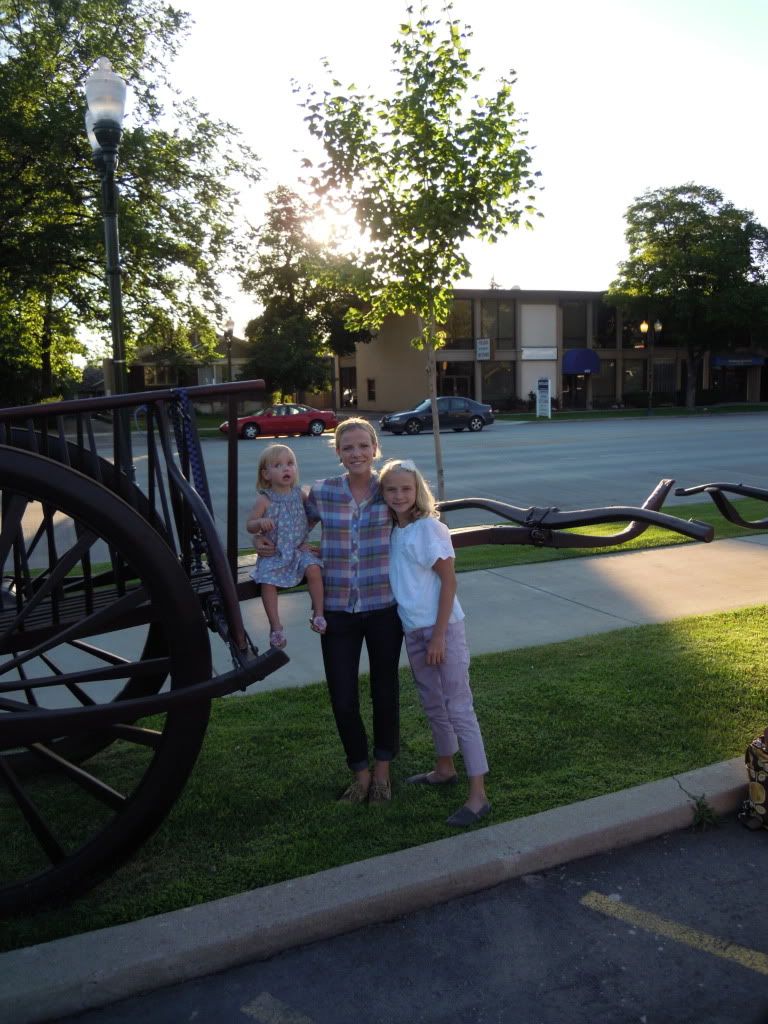 One night Lauren took Elyse to Trafalga..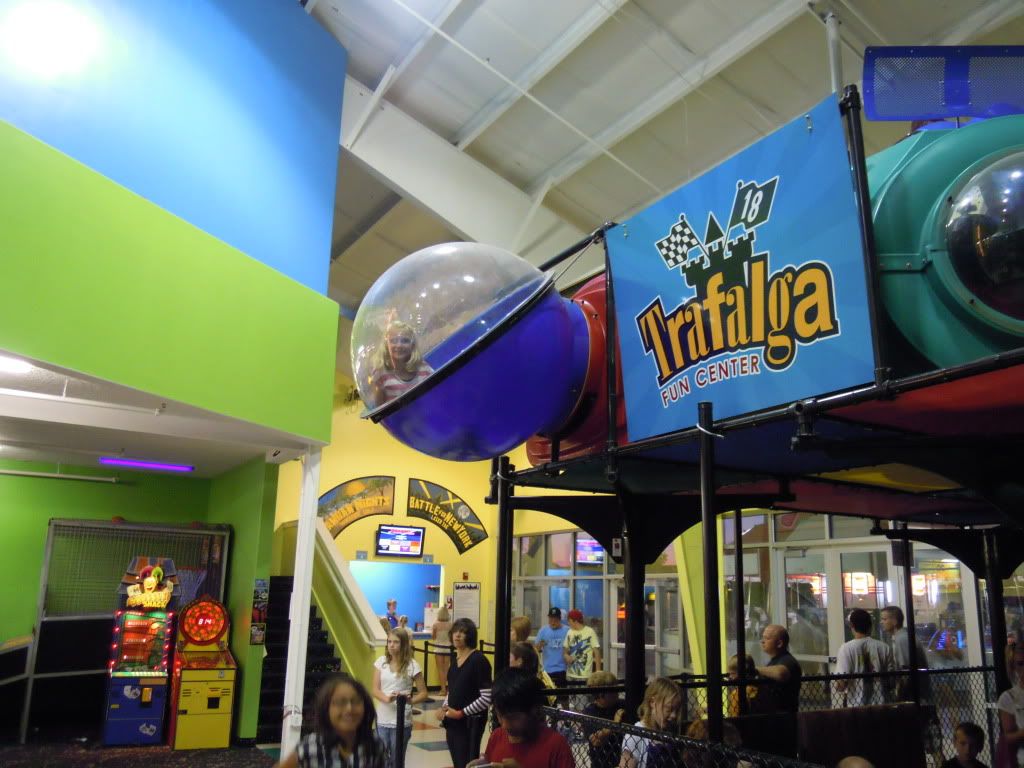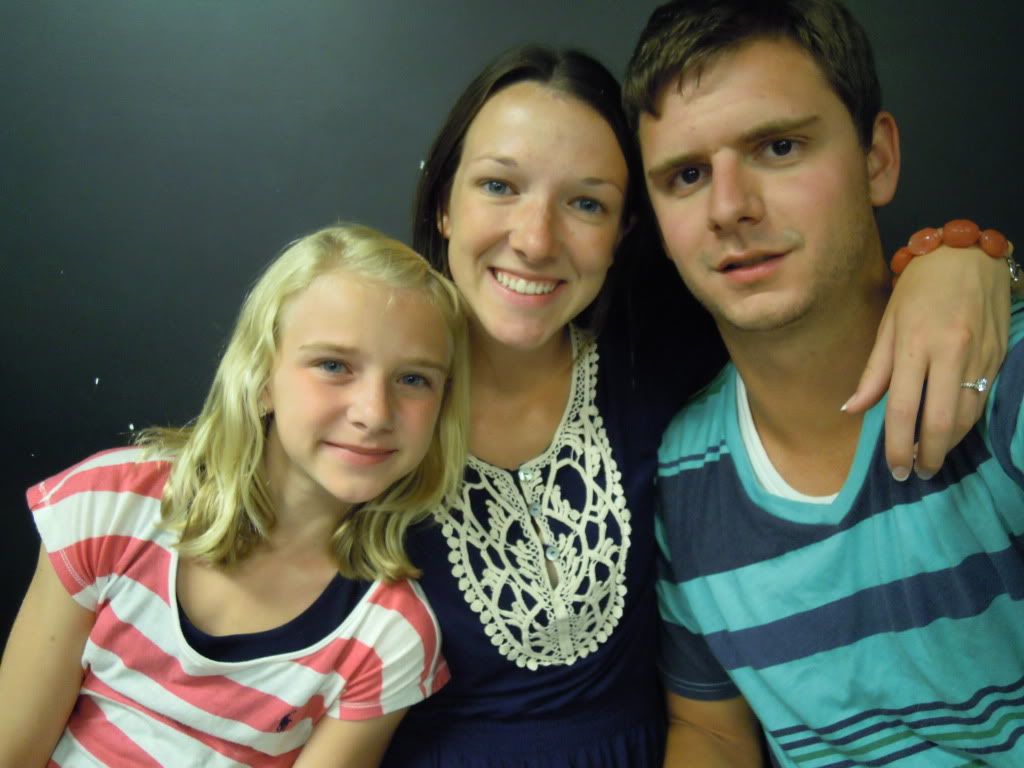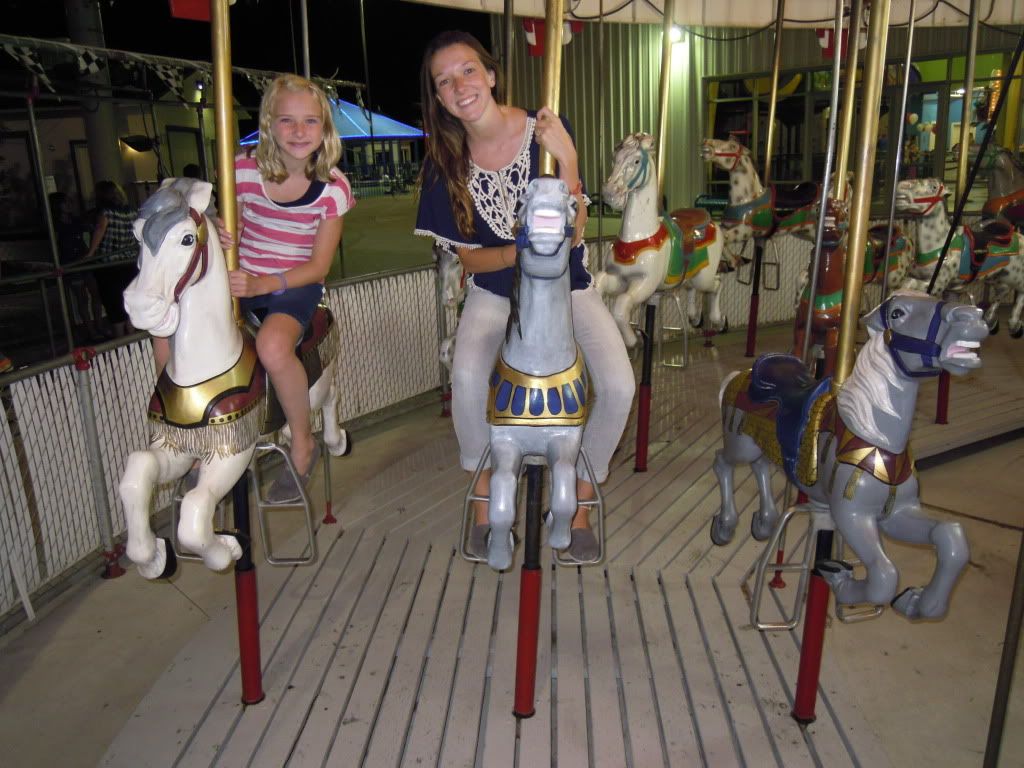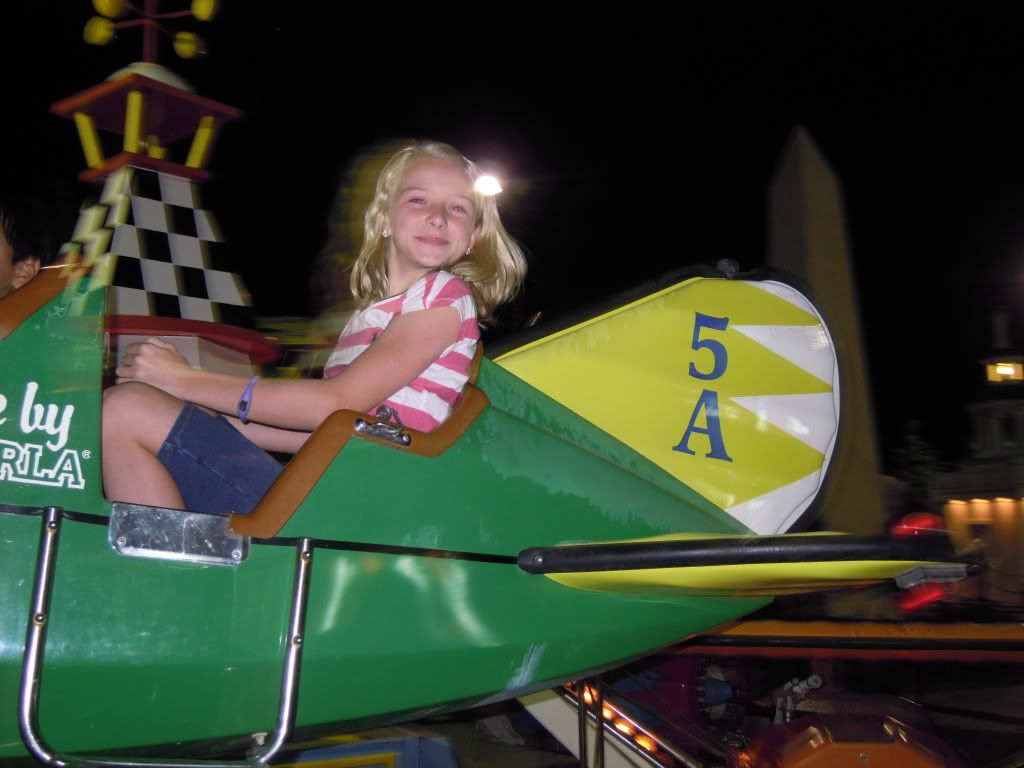 A Hike to the Y is an every year tradition..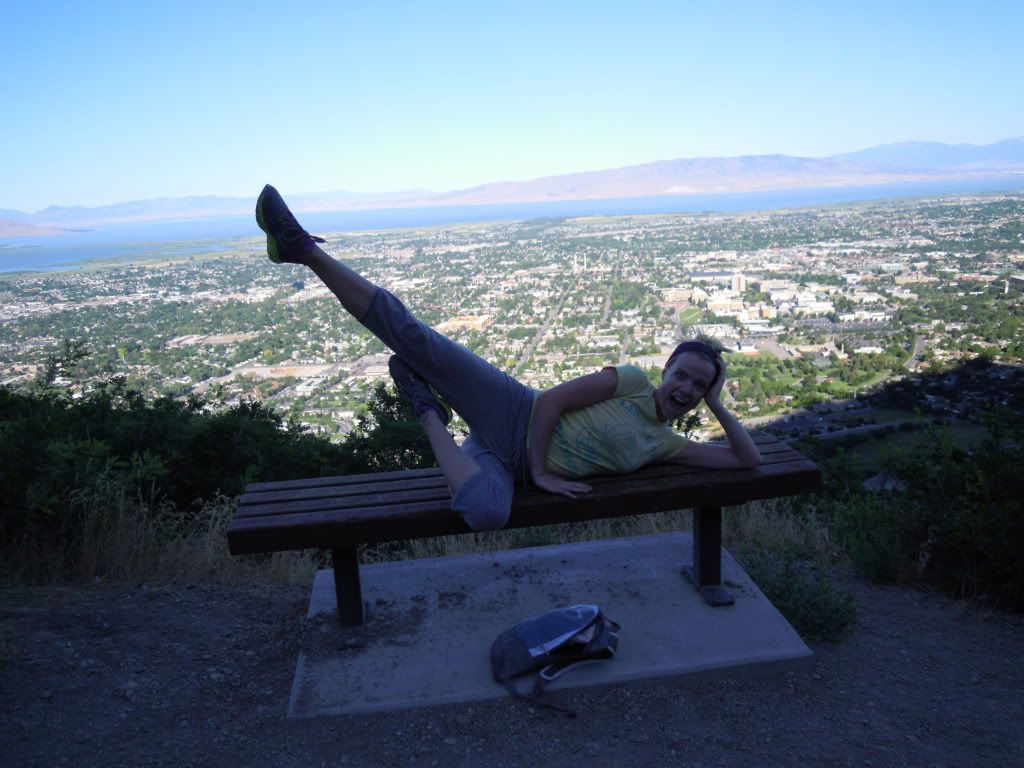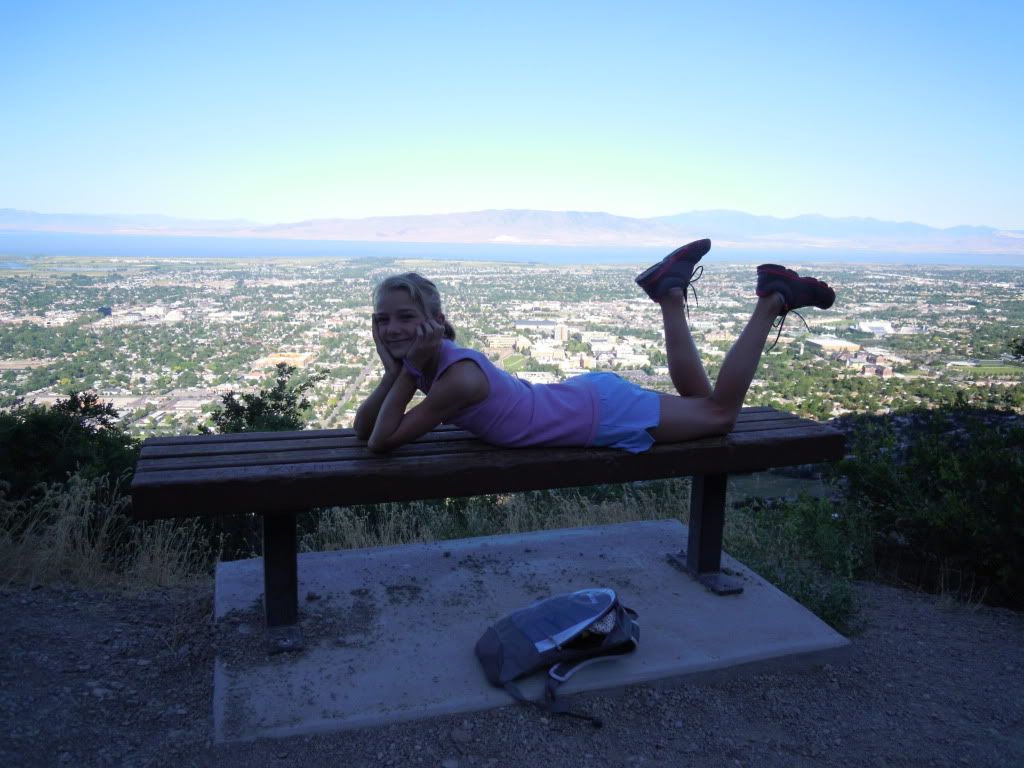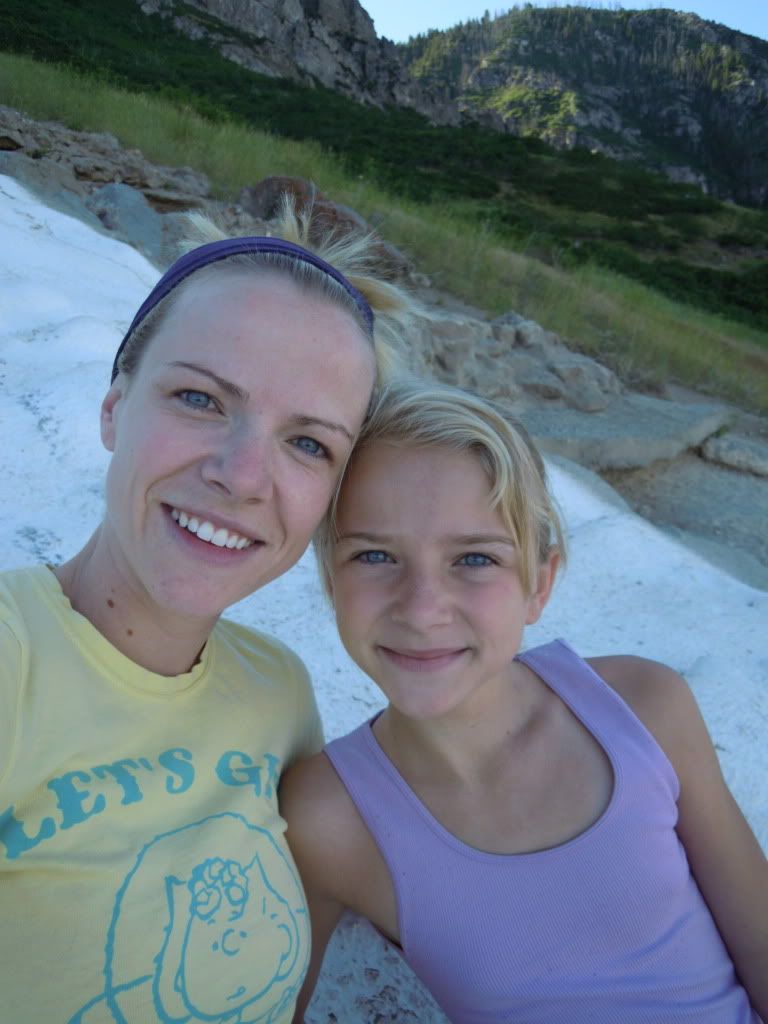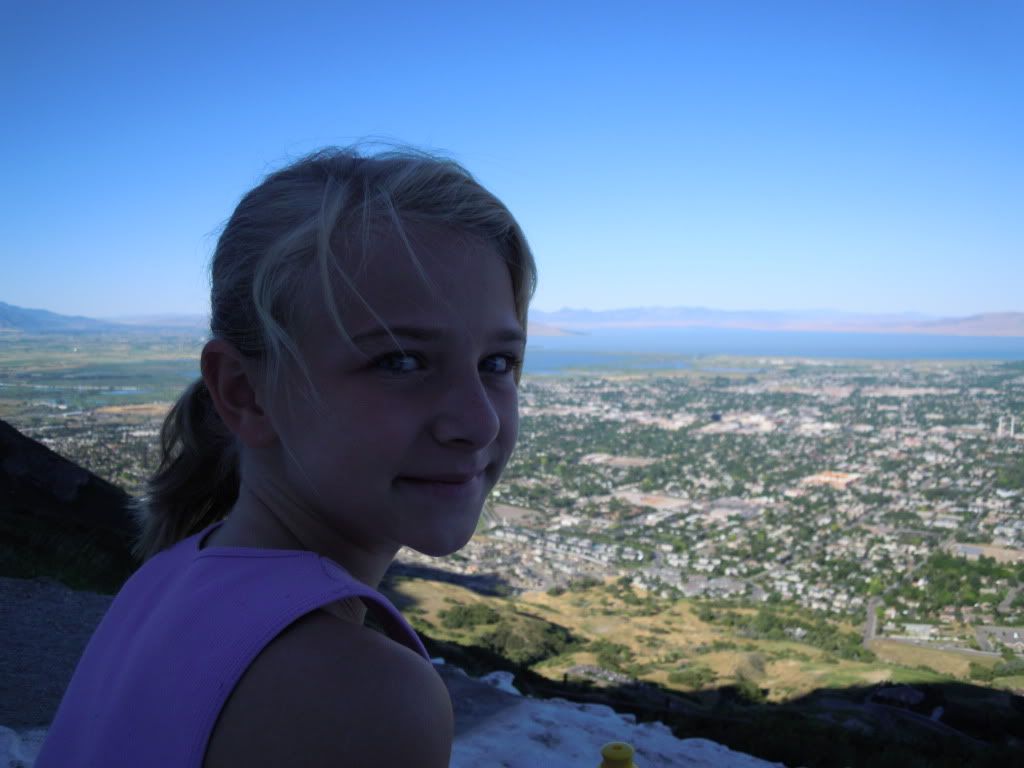 we also hiked Stewart Falls but didn't bring the camera.
More seven peaks.. this time with Max and Jo.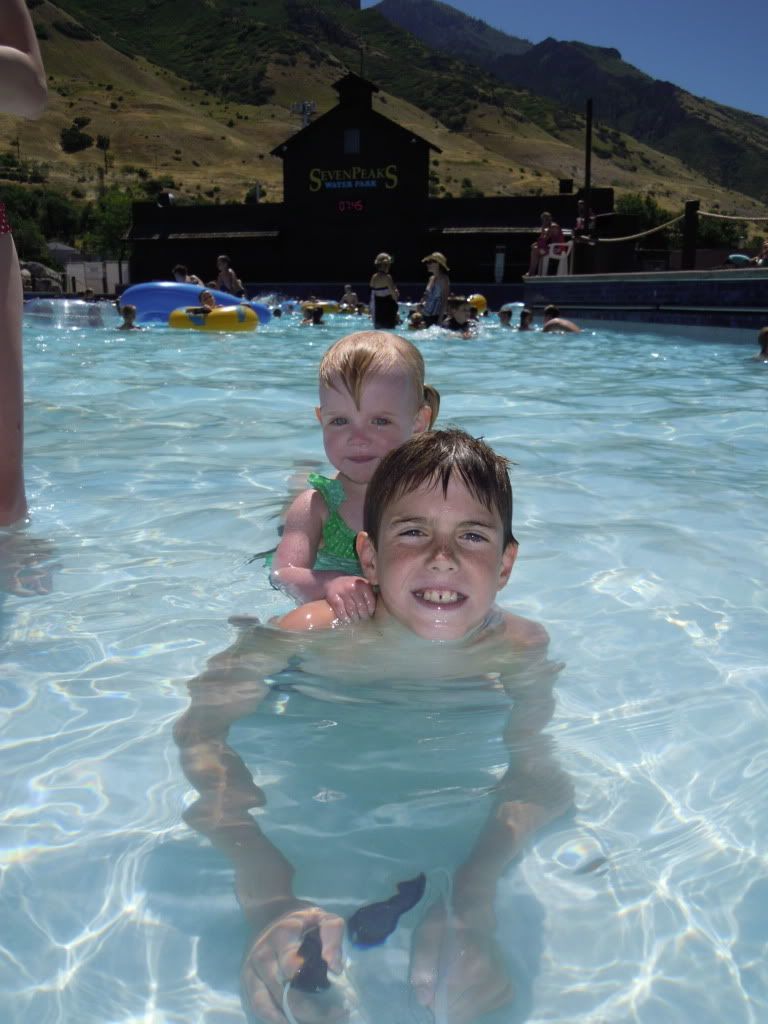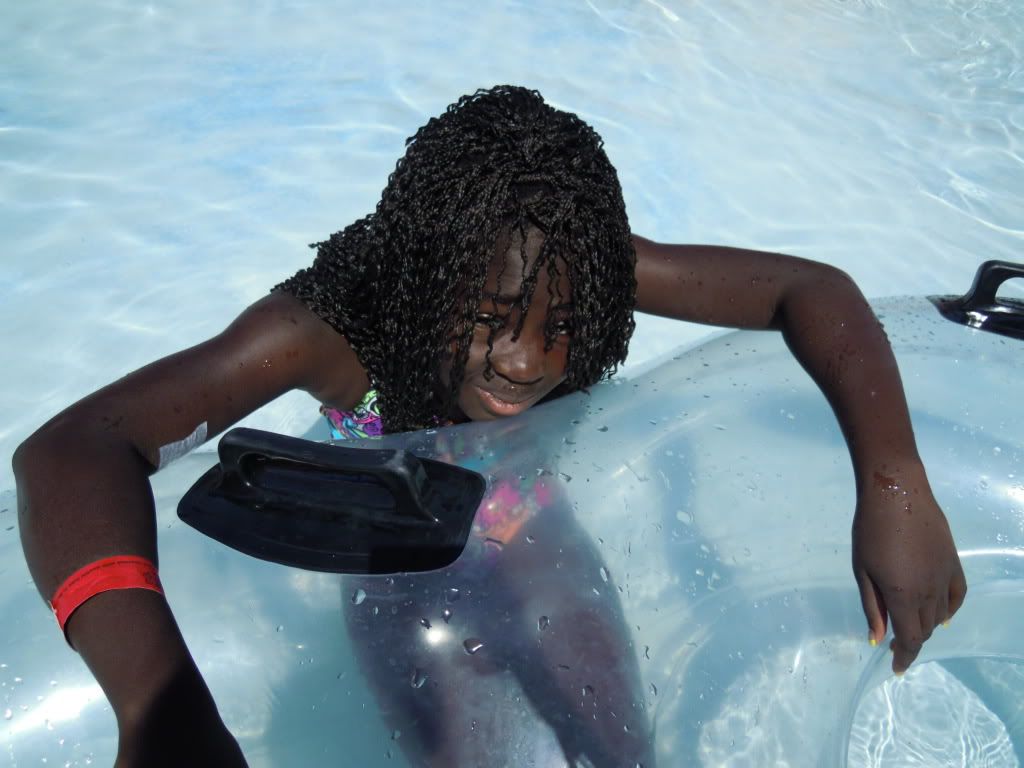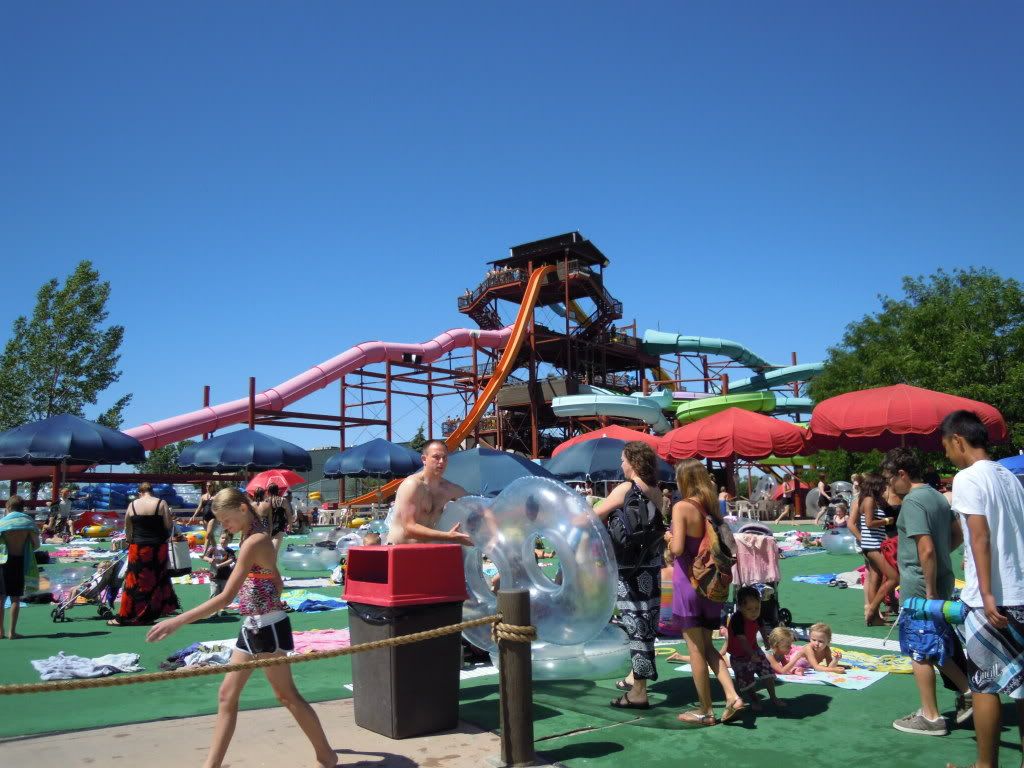 Alpine Slide and Coaster in Park City..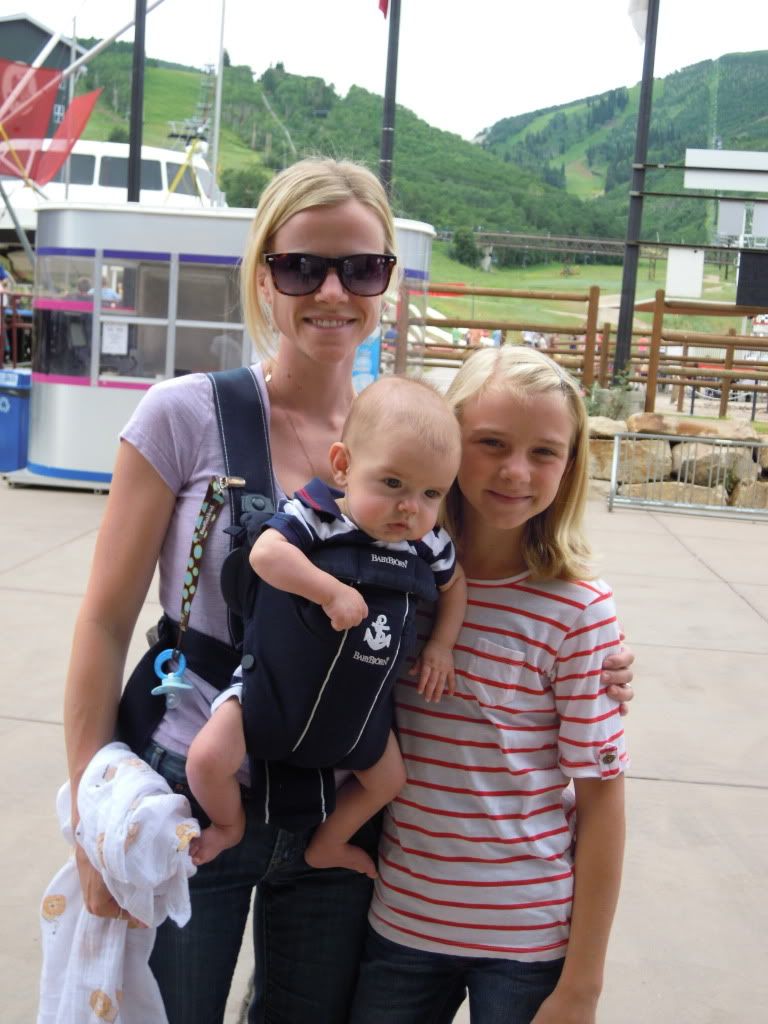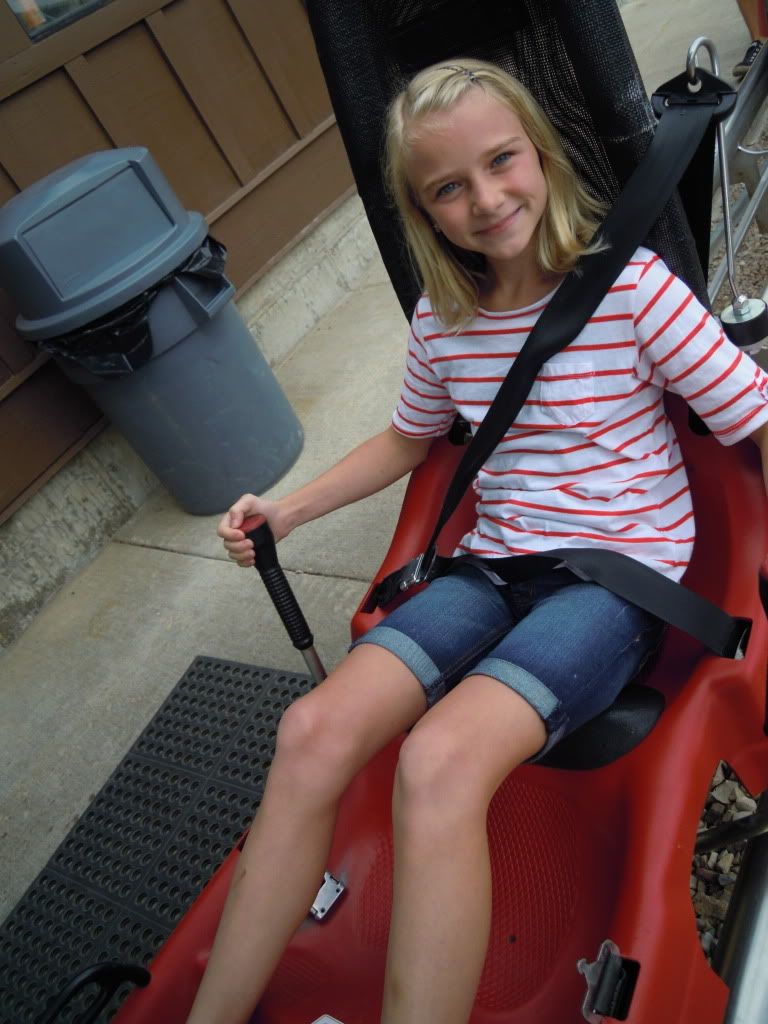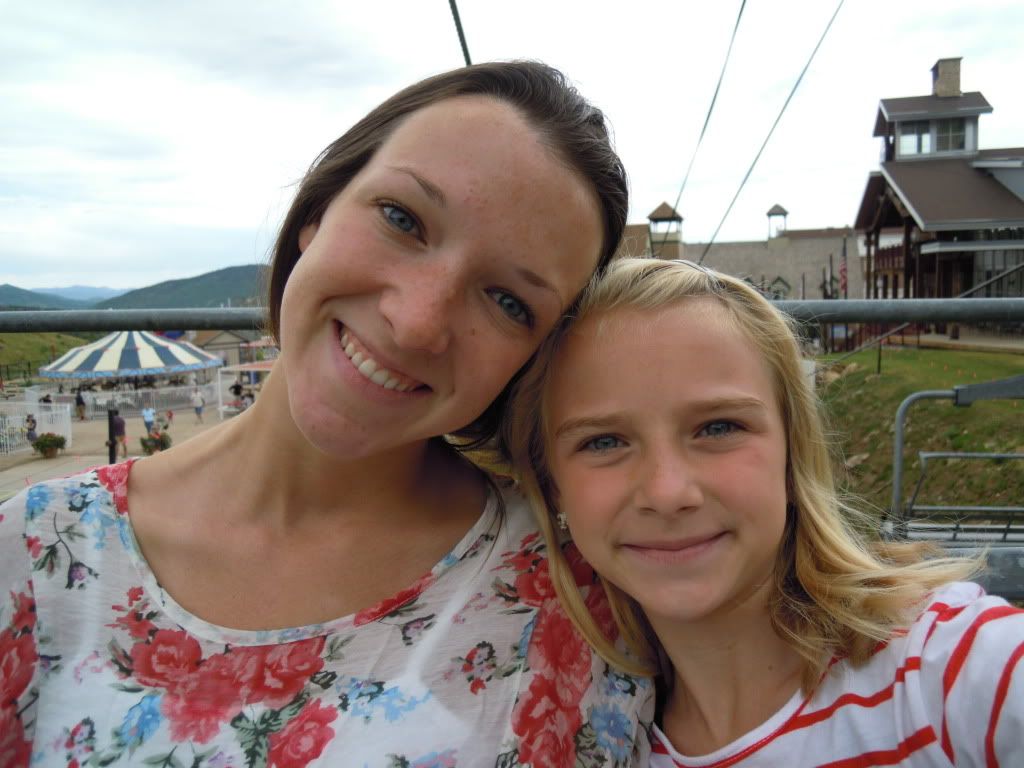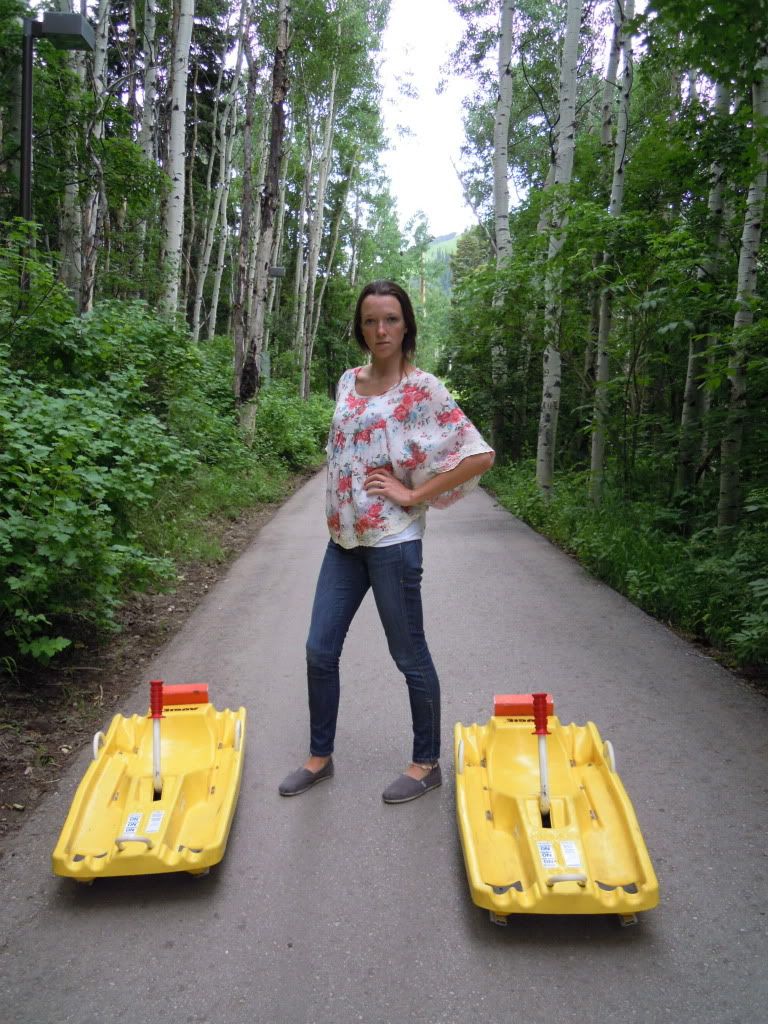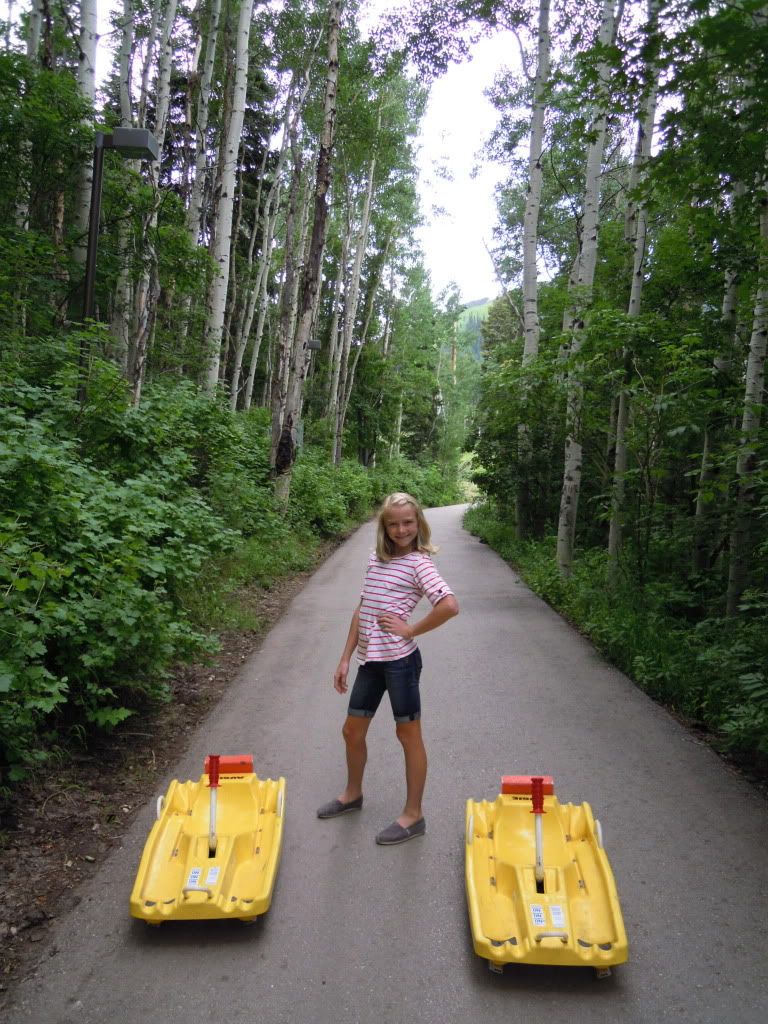 Getting our nails done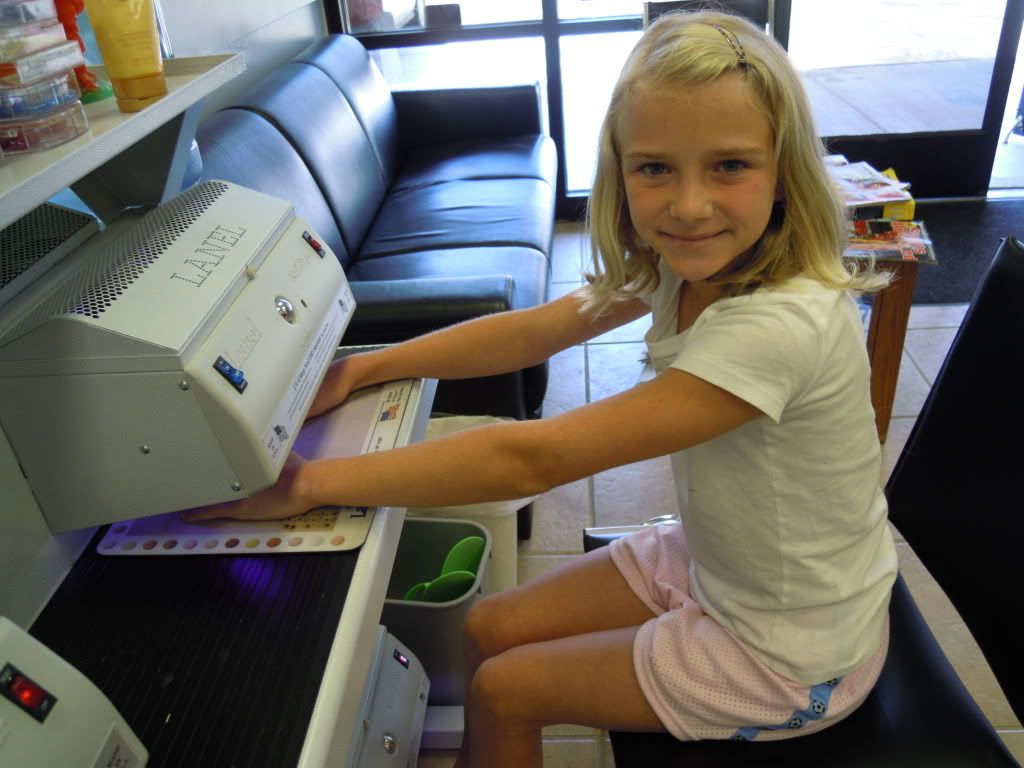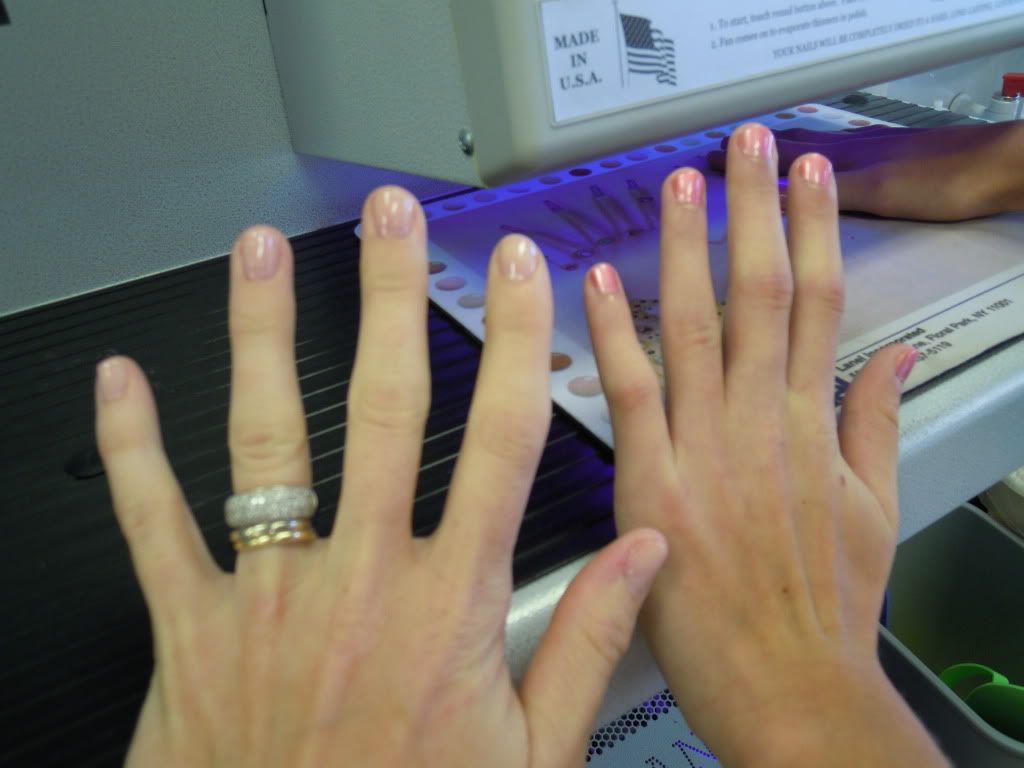 Dinner at Pizza Factory (Elyse's last meal choice)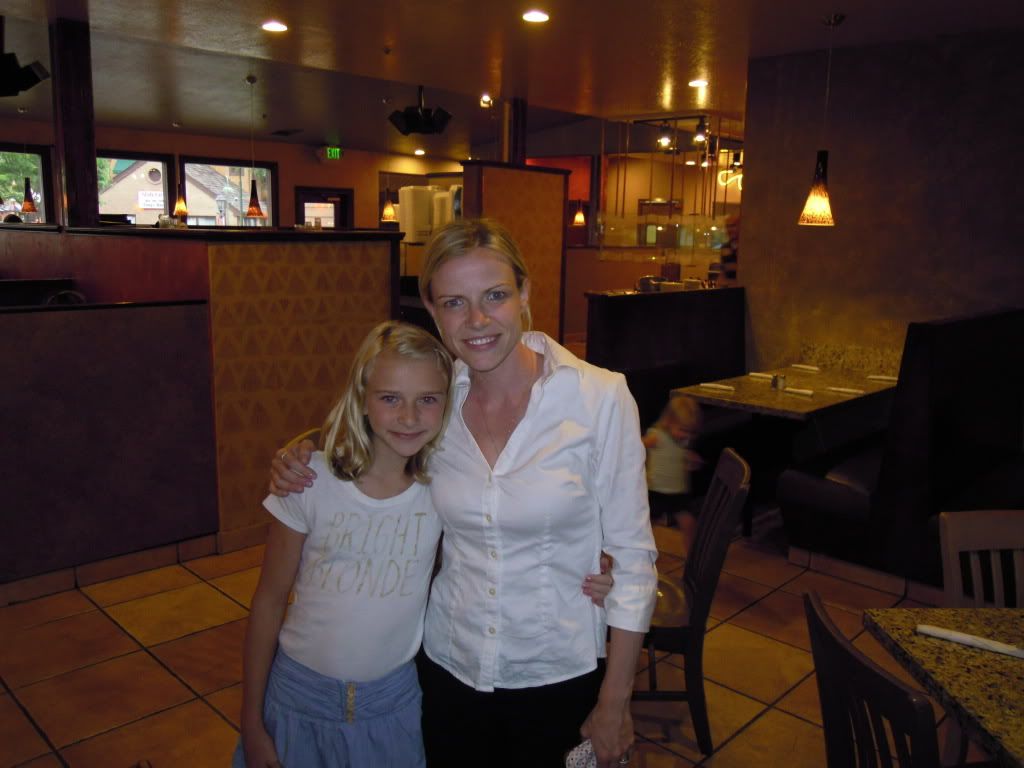 Plane ride home... Jayne finally zonked out. Yahoo!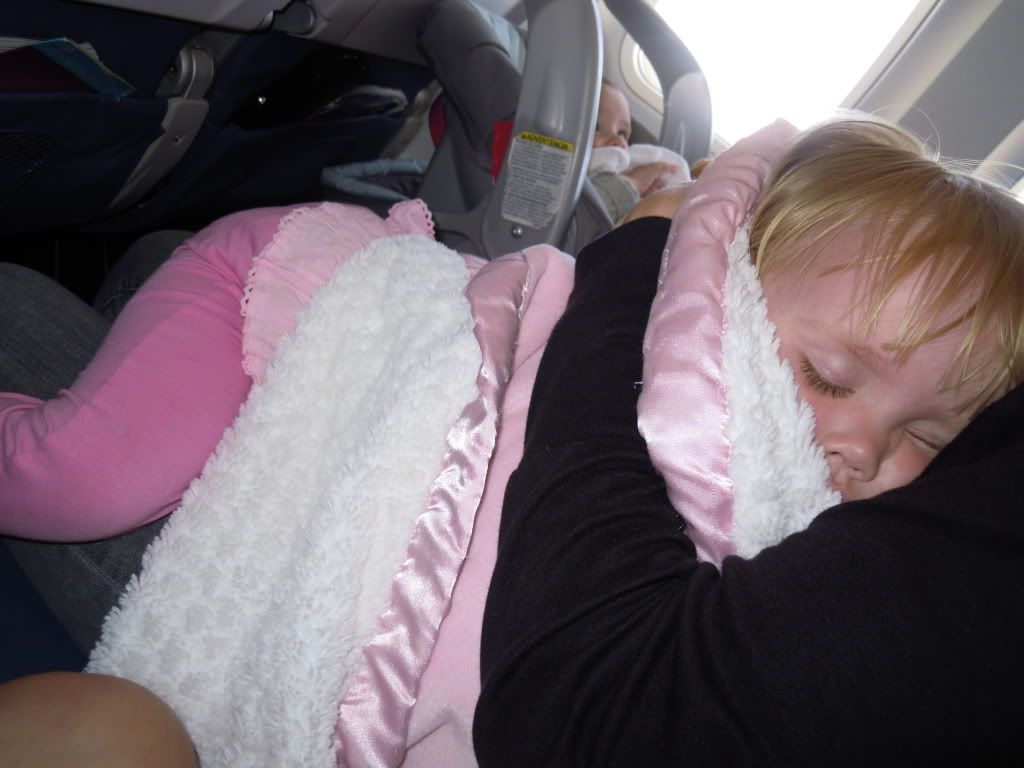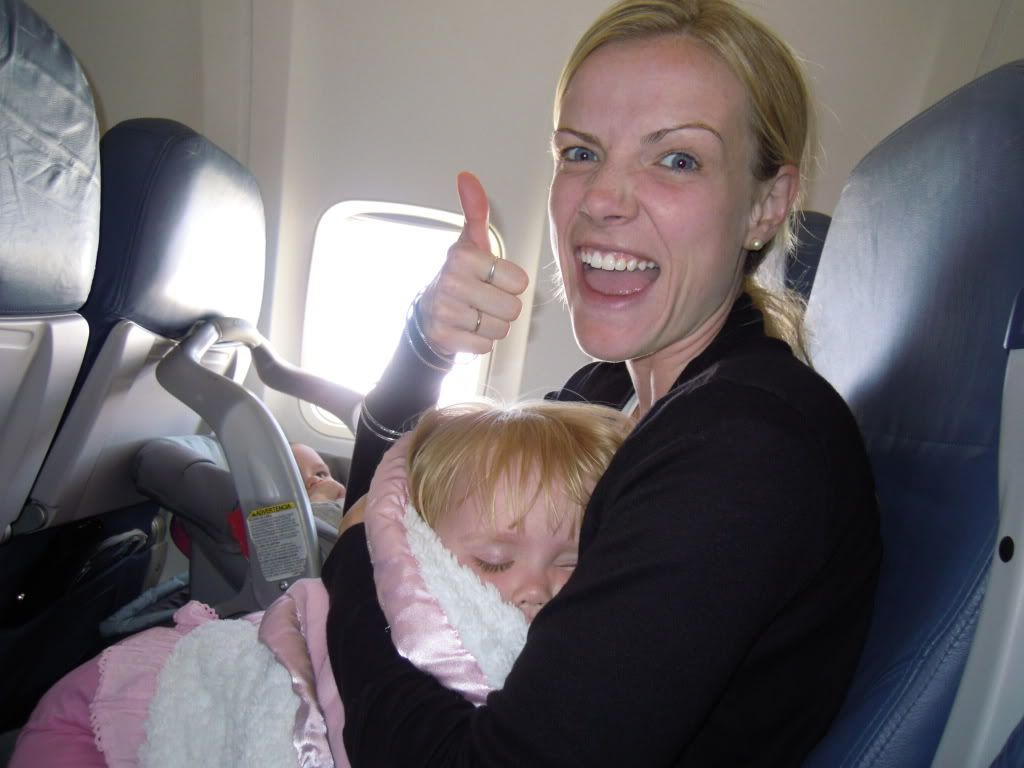 Cousins reunite!!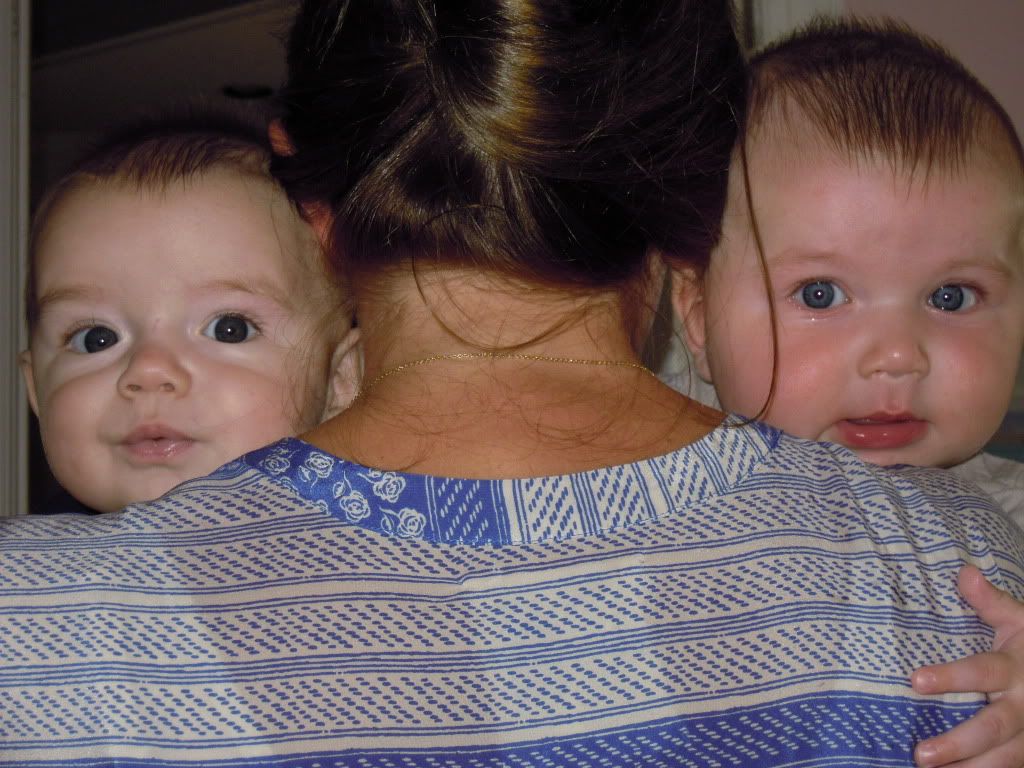 Elyse, I love that we get to do this every summer (minus the one when Jayne was born). I cherish this time especially since I don't live near you the rest of the months out of the year. You are the most fun girl I know. Thanks for being a blast. I had so much fun with you. Can't wait until next year!!!