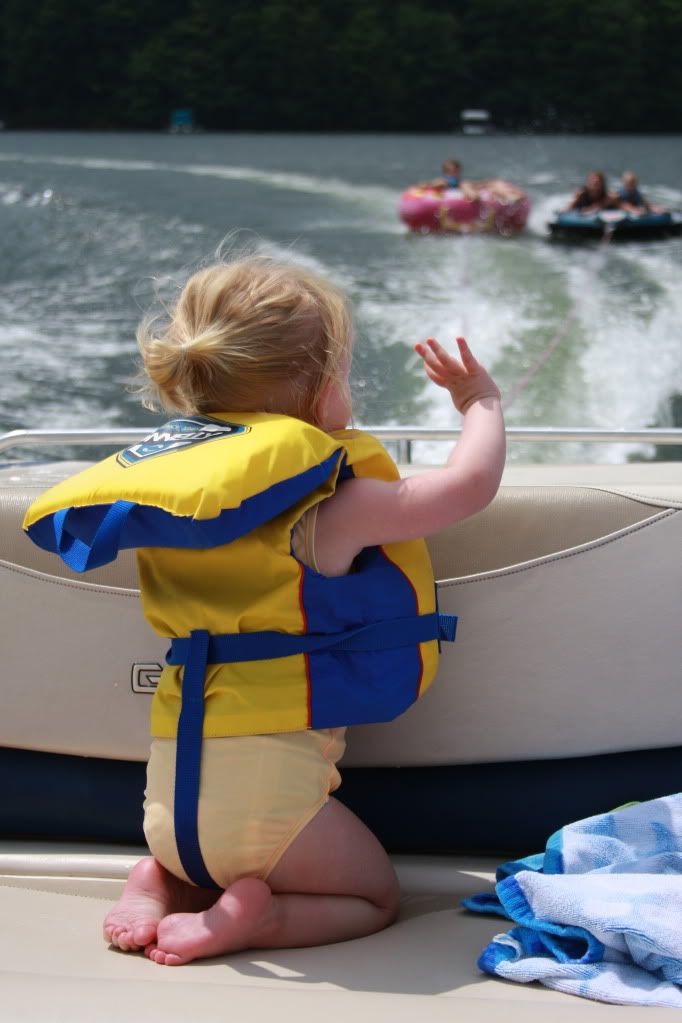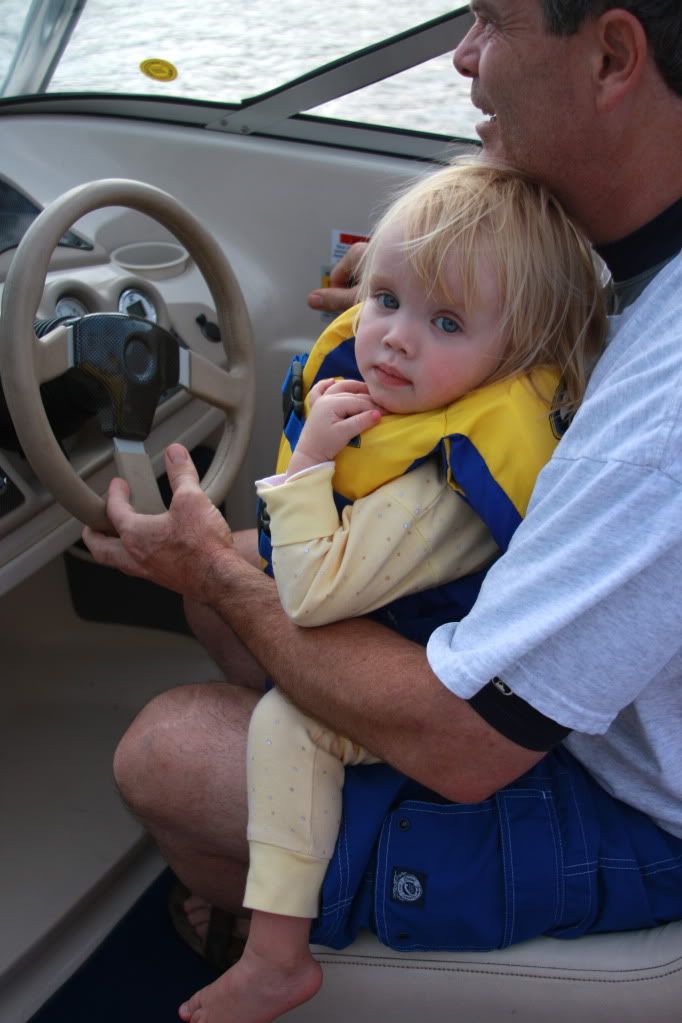 she is her mother's daughter in that regard.
we go on it every morning without fail and often in the afternoon or evening.
she likes to look out the back, but it's especially fun when she gets to drive the boat with papa.
have i told you how much i love it here with my munchkins?