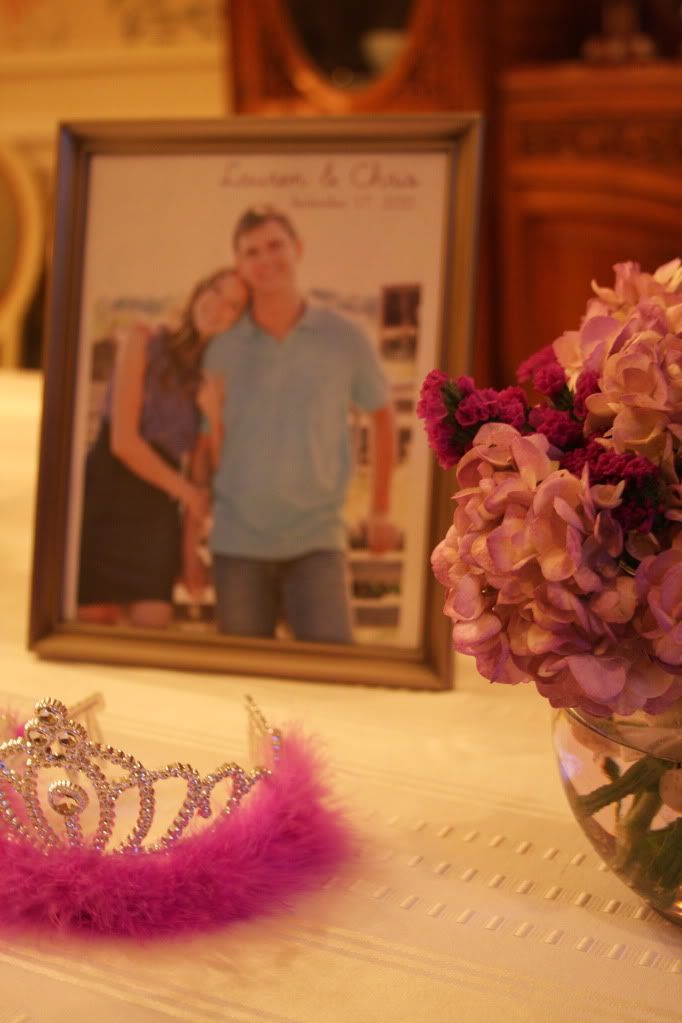 I'm going to backtrack a little bit and start with Lauren's bridal shower that we had for her after our deep creek vacation in Maryland at my parents house. My sister Crystal and Lauren's friend Juliet were the head honchos in planning this shower and it was wonderful! Beautiful flowers, fun decorations, chocolate fountain, raspberry cupcakes, sparkling cider, and lots of hilarious games... what else do you need?
It was fun for Lauren's friends who live in Maryland to get to know Chris better (they had a video of Chris answering questions about their relationship) since they hadn't met him. I think they liked what they saw.
Lauren got spoiled with some great gifts. I think Chris will like them too if you know what I mean...