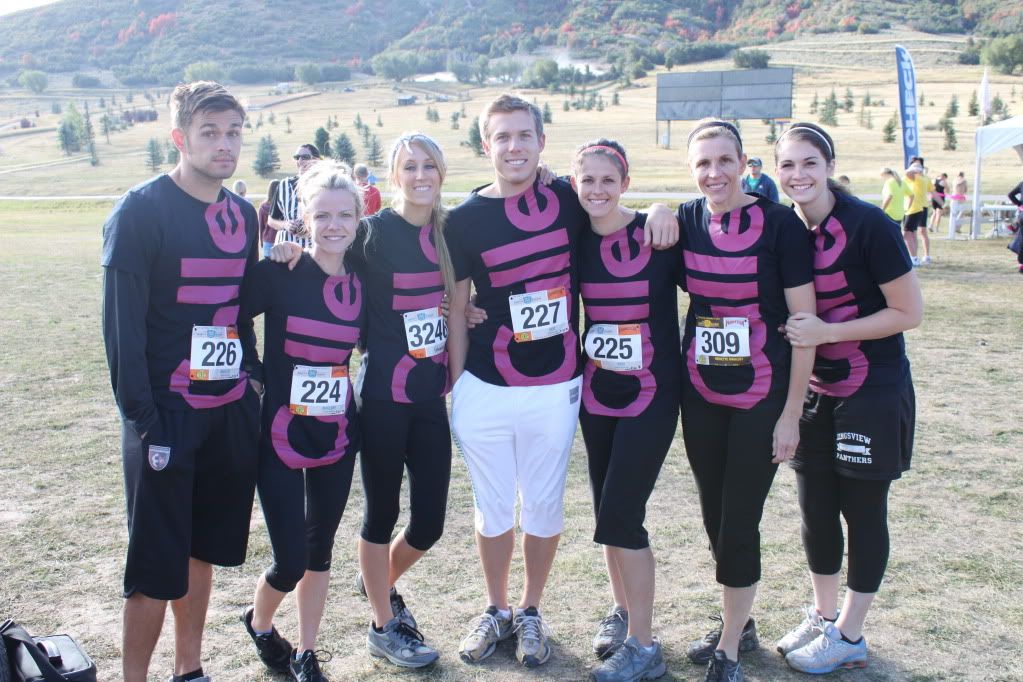 steve, me, suzie, mike, lauren, monette, kate- all clean
We ran the dirty dash this Saturday. I had heard awesome things about this race for so long, but we were gone in Denmark last year so this was the first year we could finally do it. We all signed up with Steve's family (those that could be there for it any way) and Steve hooked us up with matching CALLE shirts for our "team." We ran the 10k (6.2 miles) and because I had not run in months, I was pretty worried about the difficulty of it. I was so happy though because the race seemed like a breeze! There are all these fun mud obstacles scattered throughout the race that have you laughing your head off, so you don't even really think about the fact that you are running long distance. Not to mention the cold mud and water leave your legs and soaking feet a little numb- no feeling! Ha. The race was hilarious. We got way muddier then I ever imagined we would get. So, if you're ever considering doing the Dirty Dash, do it. You won't regret it, even if you are not a "runner." It is a lot of fun and makes for some great pictures. Special thanks to Javier who stood on the sidelines to capture this awesome event for us. You rock!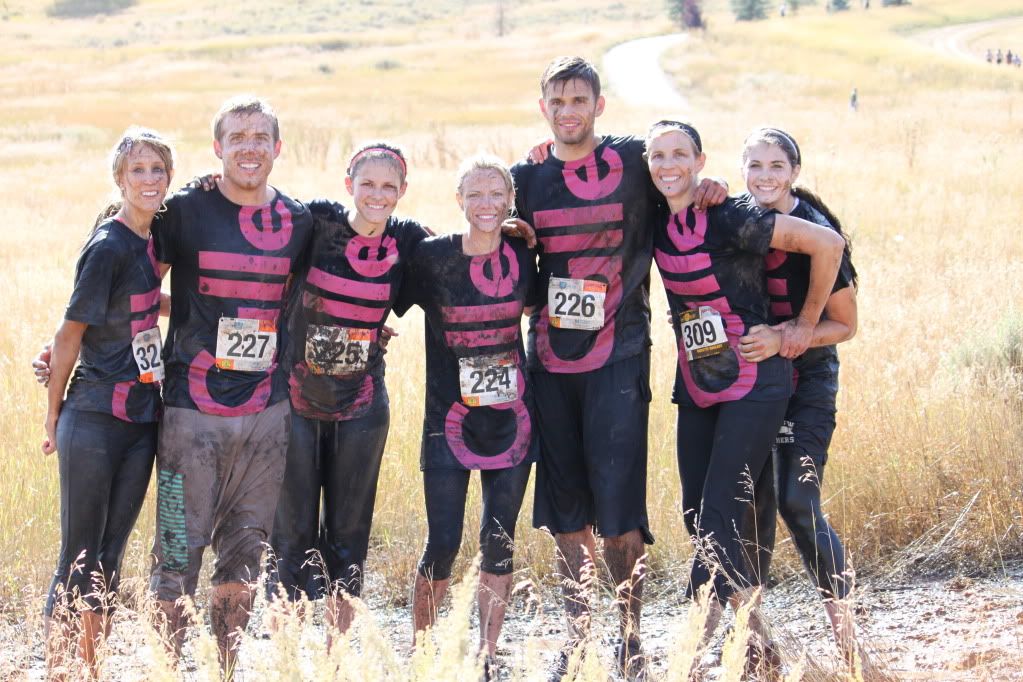 I wish we had some pictures of all the muddy obstacles but Javier had Vincent with him in his stroller so he couldn't go far from the start/finish line. Above is us about to jump in the very last obstacle before the finish line- a huge muddy pool of water.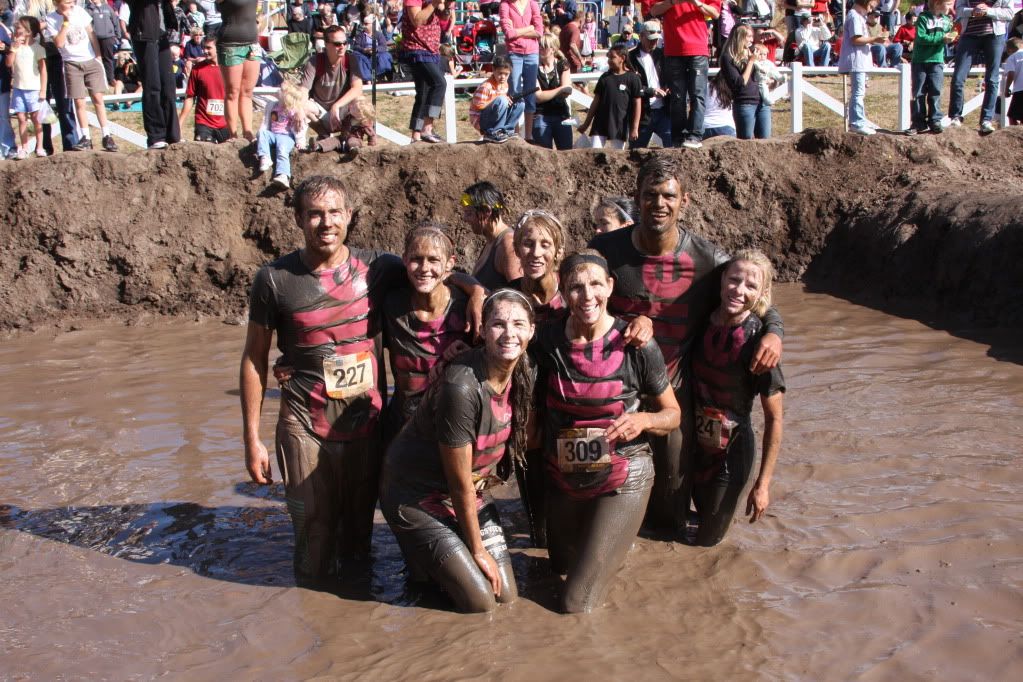 I think Steve successfully got the muddiest of us all. You can't even see his shirt or tell what ethnicity he is.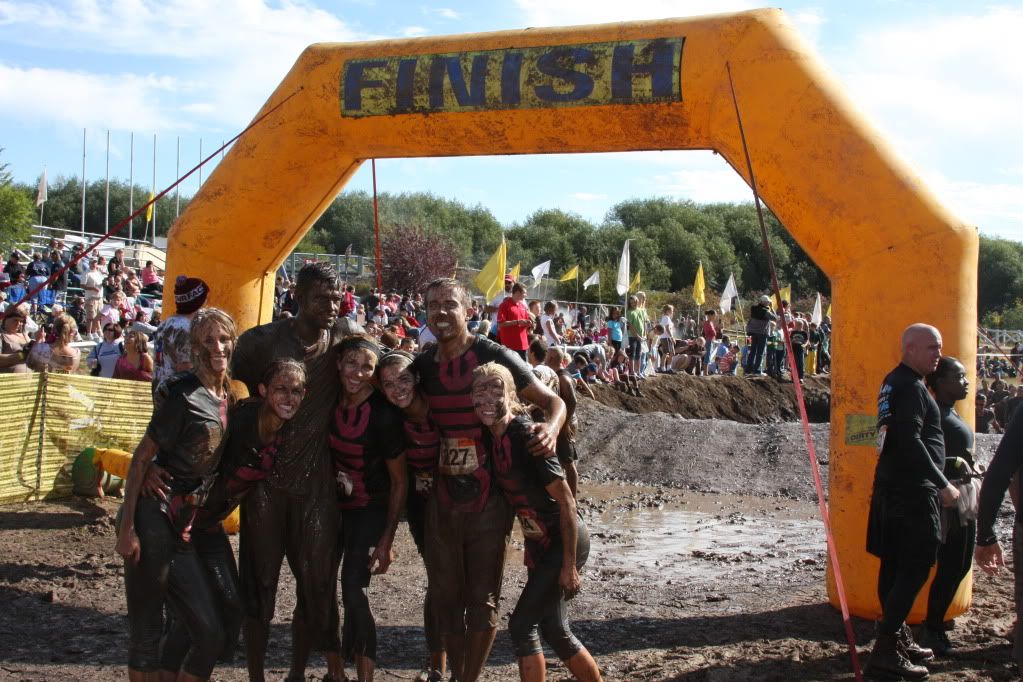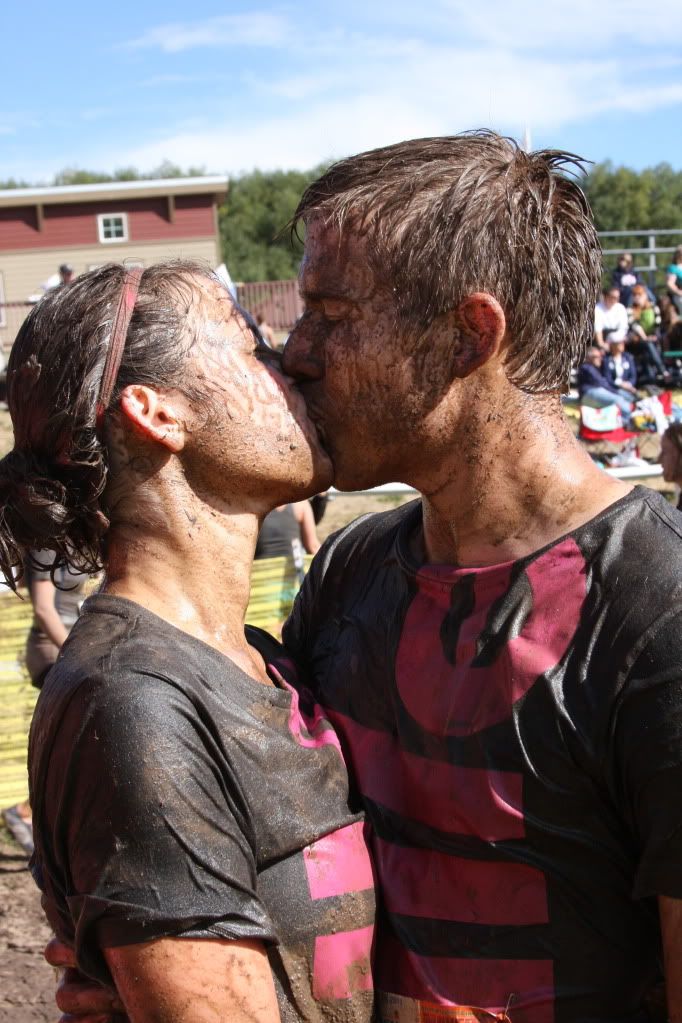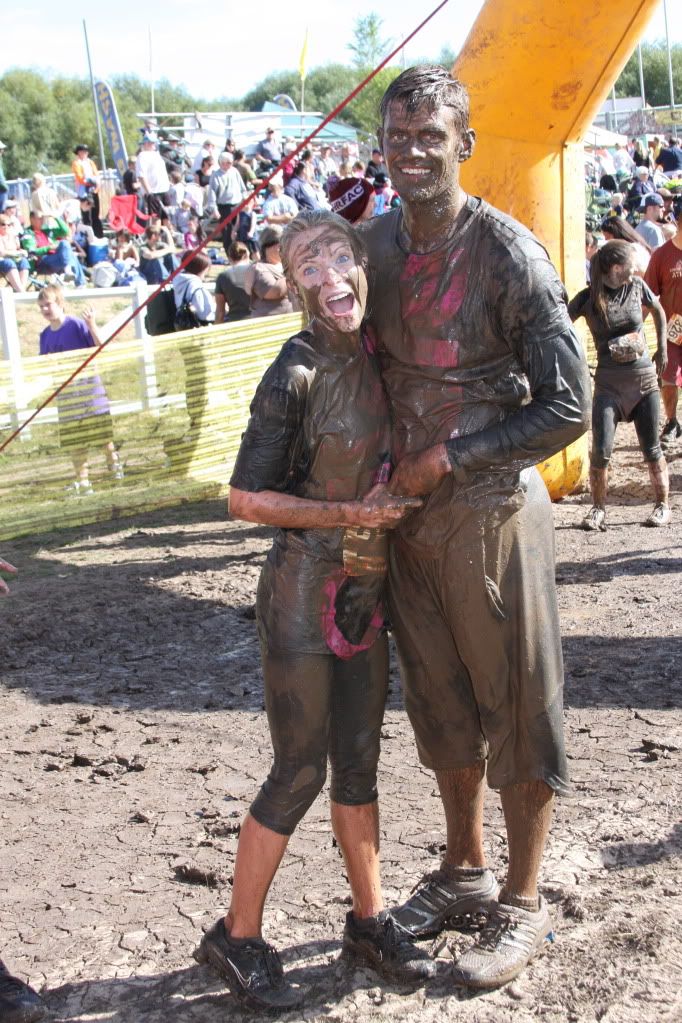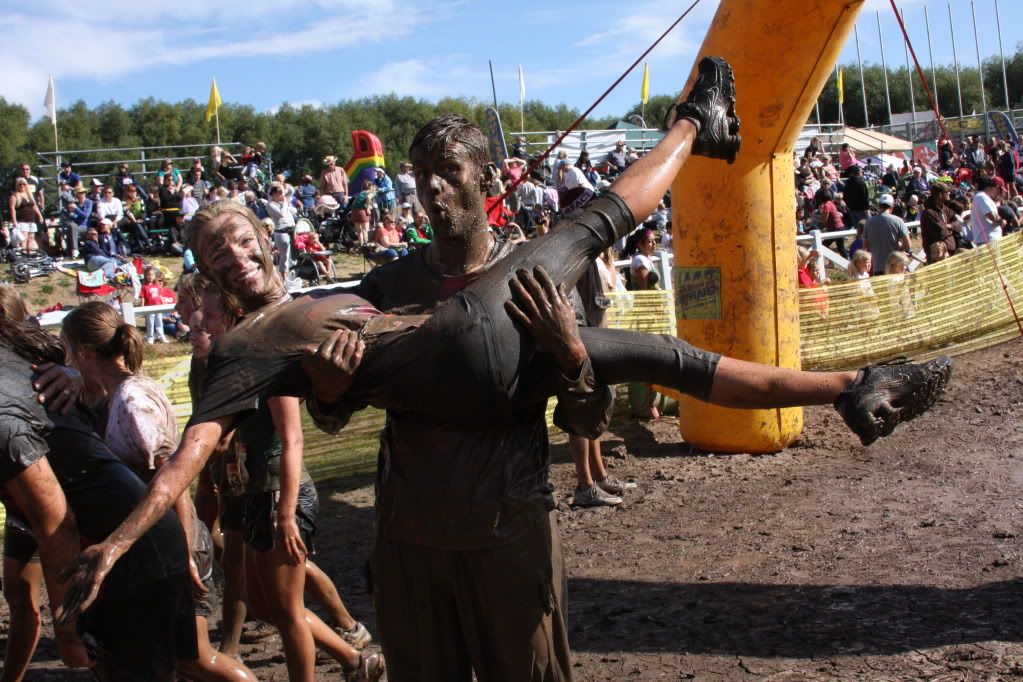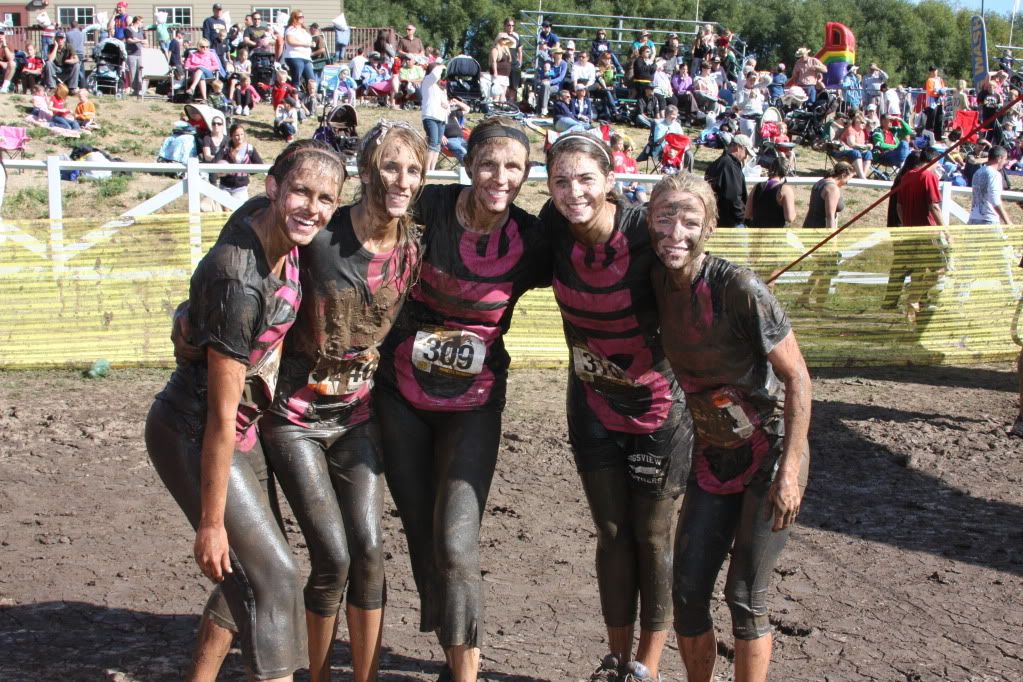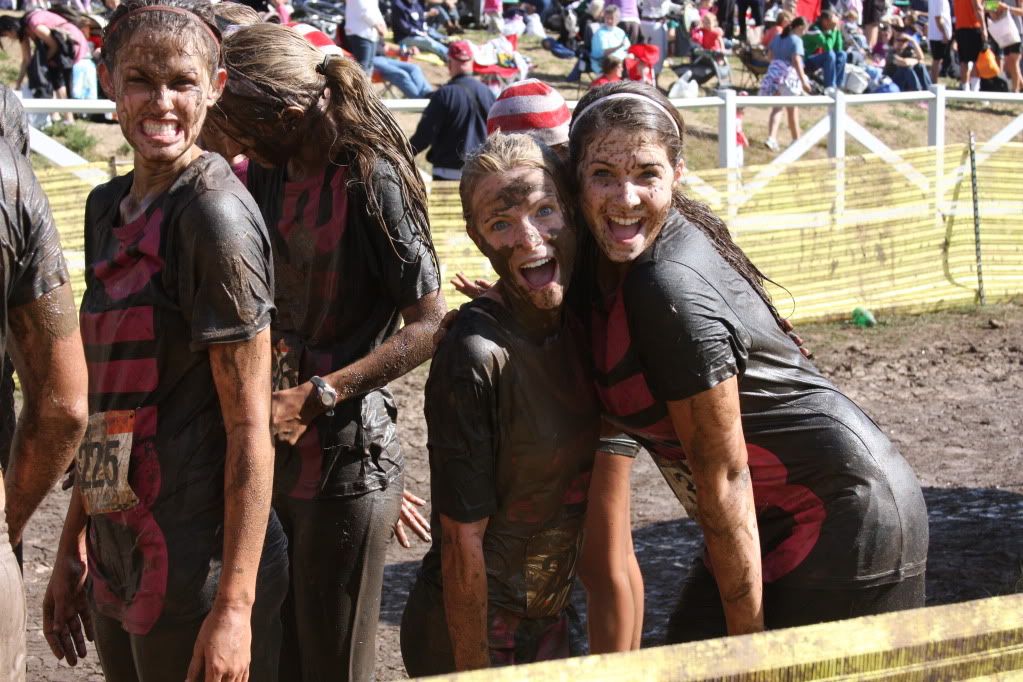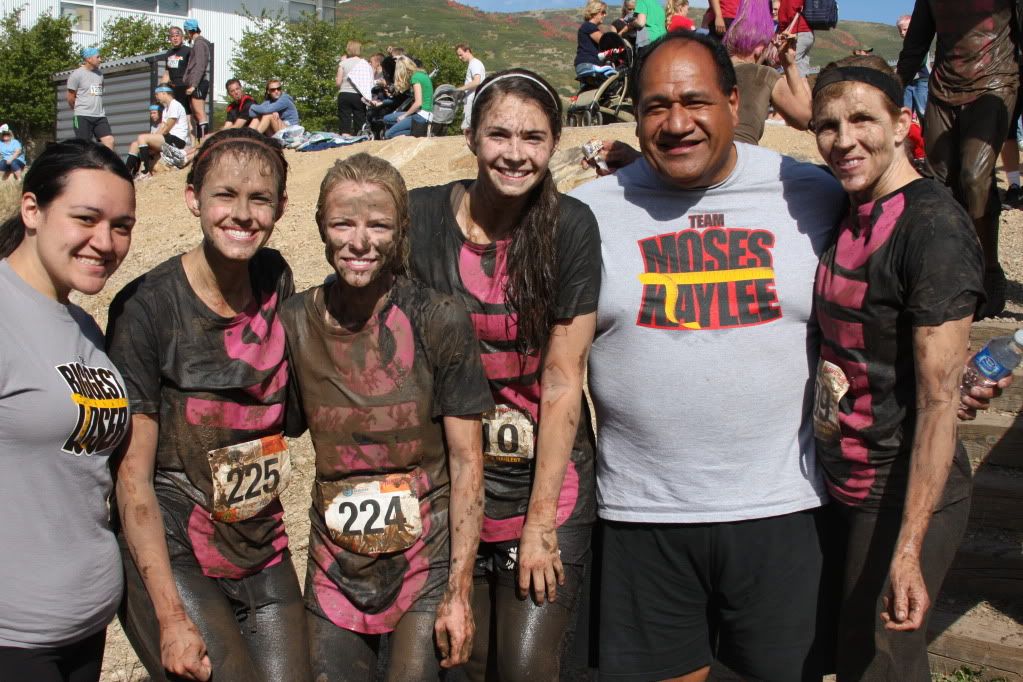 Sweet part was running into Moses and Kaylee from the Biggest Loser at the race. We love them!!!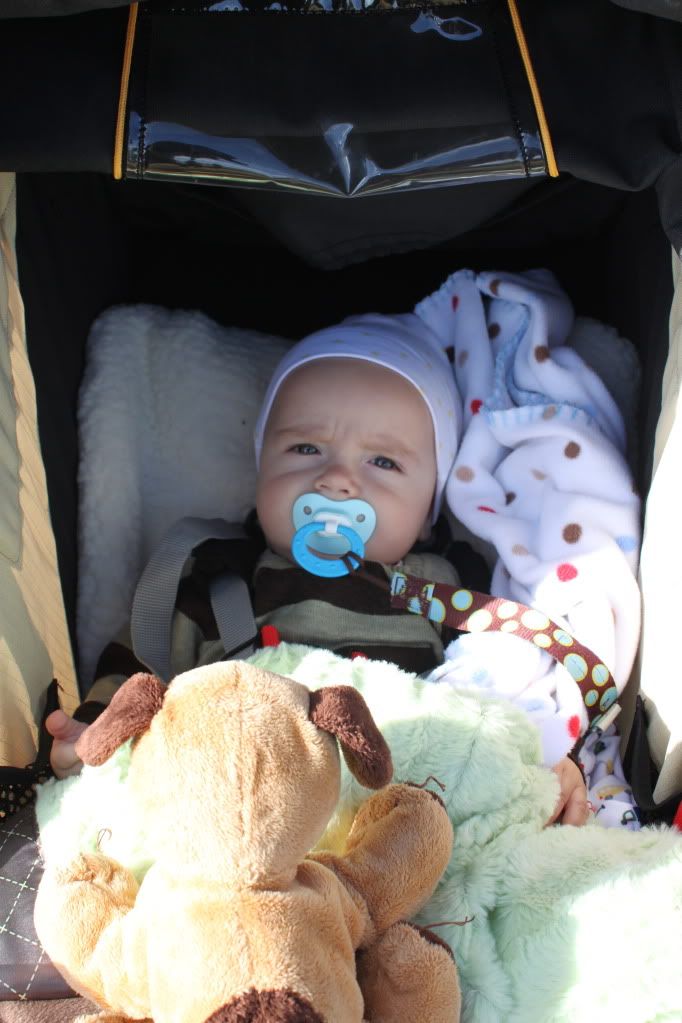 This guy was a super stud the whole time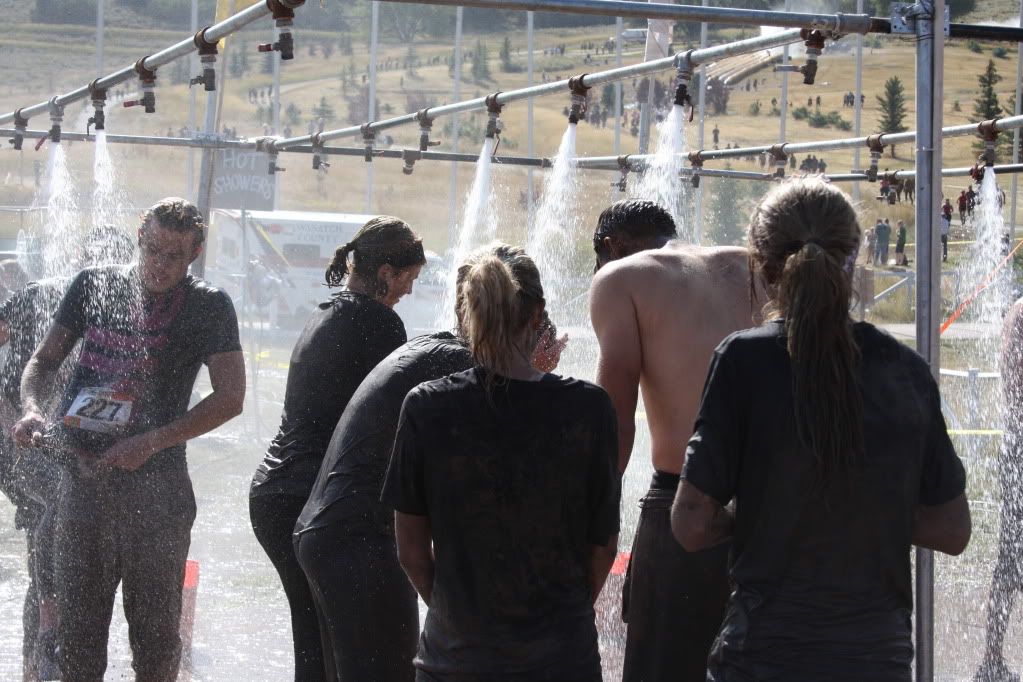 Freeeeezing showers! You guys, we were already so cold so this just sounded dreadful. I hardly washed off and just went home caked in mud. You could pay $4 and have a hot power wash, but we didn't think ahead like that.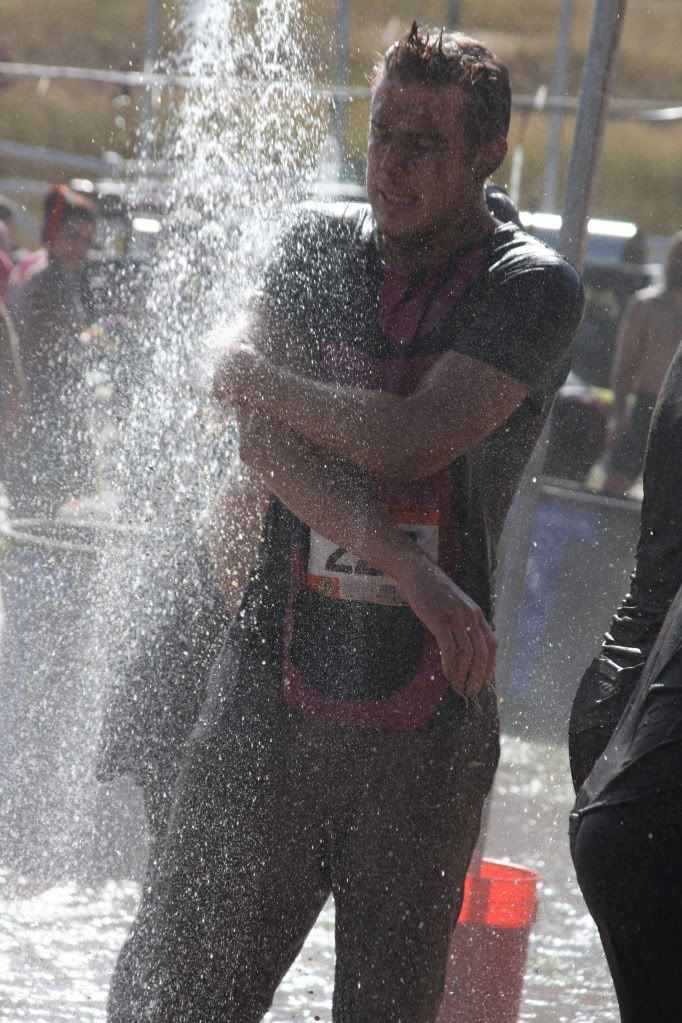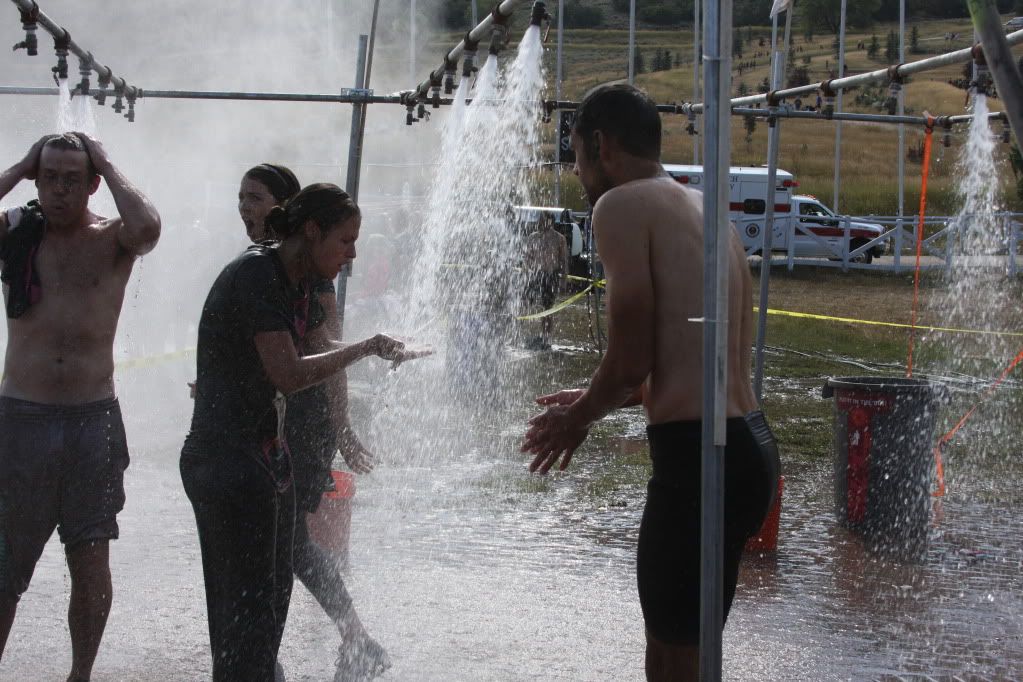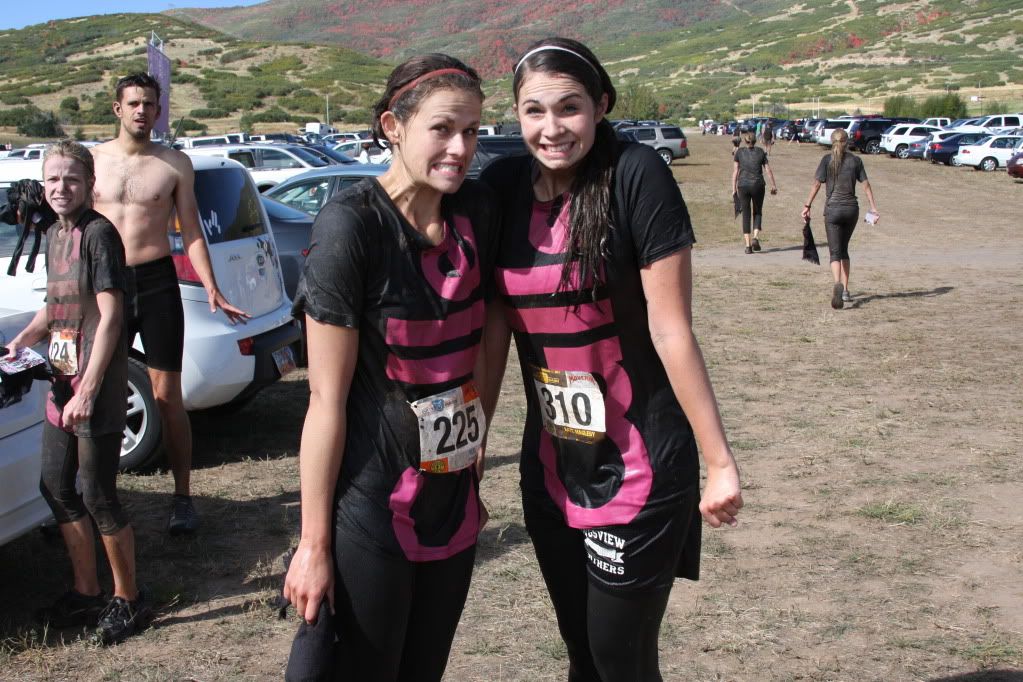 COLD!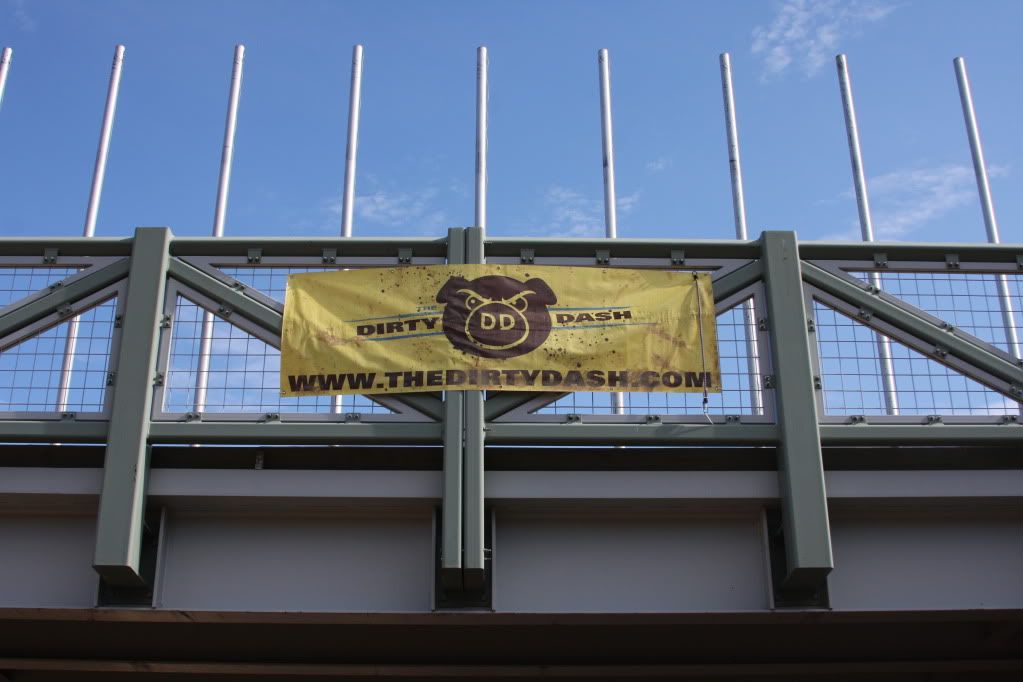 Thanks for the good times and the memories Dirty Dash