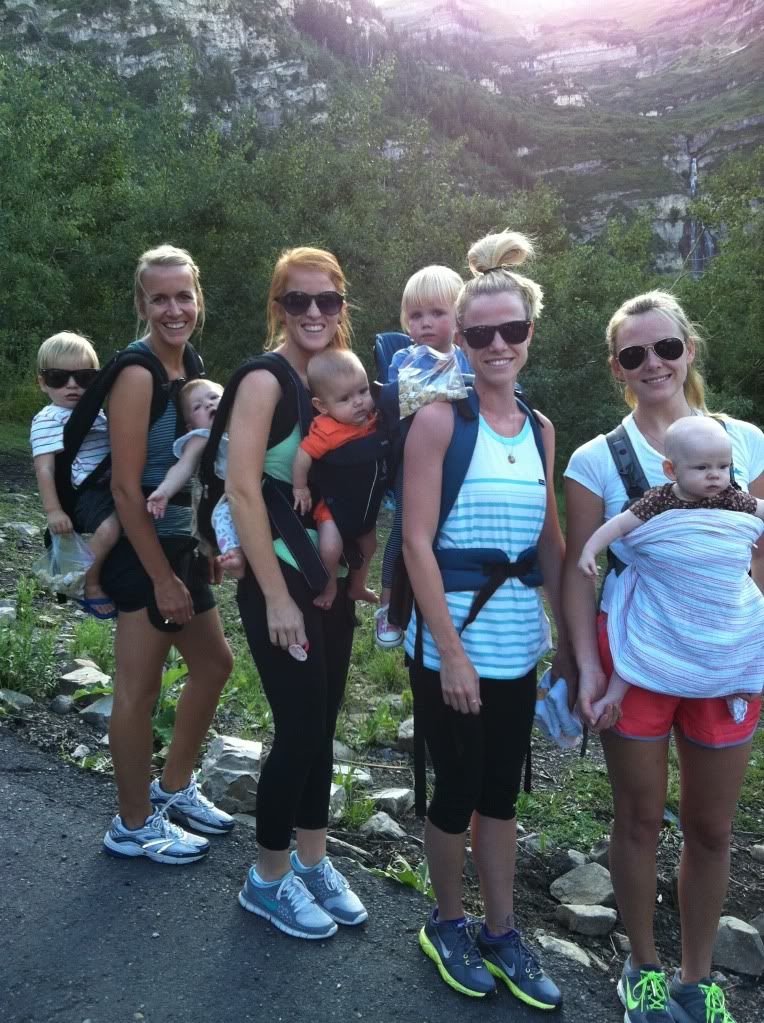 (left to right: mason, ashley, sydney, courtney, vincent, jayne, dayna, crystal, & savannah)
you better believe we hiked all the way to the falls and back with 5 children in tow.
props to the red head hottie for carrying my child in front and her child in back.
if thats not hard core then i don't know what is.