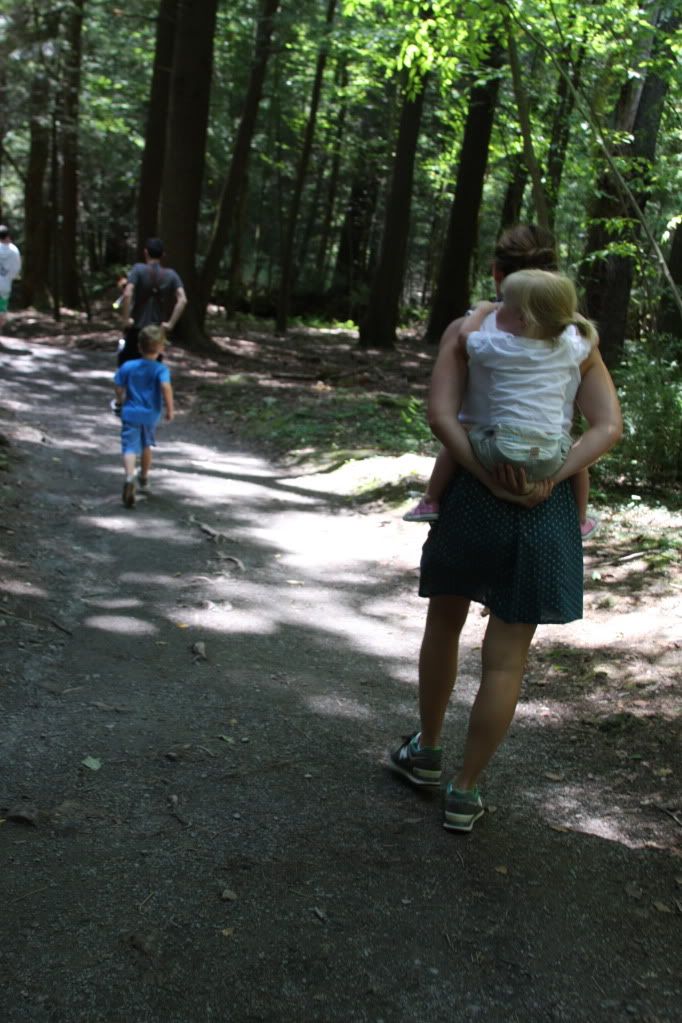 Every year we hike to swallow falls. Usually we do it on a day that is overcast and kind of rainy because all you do is hike. That all changed
last year
when we discovered the area you could jump in the water and swim around, and so this year we came on a hot sunny day and just hiked to the jump spot (and not to the actual falls) to swim and jump. We like it a lot better this way.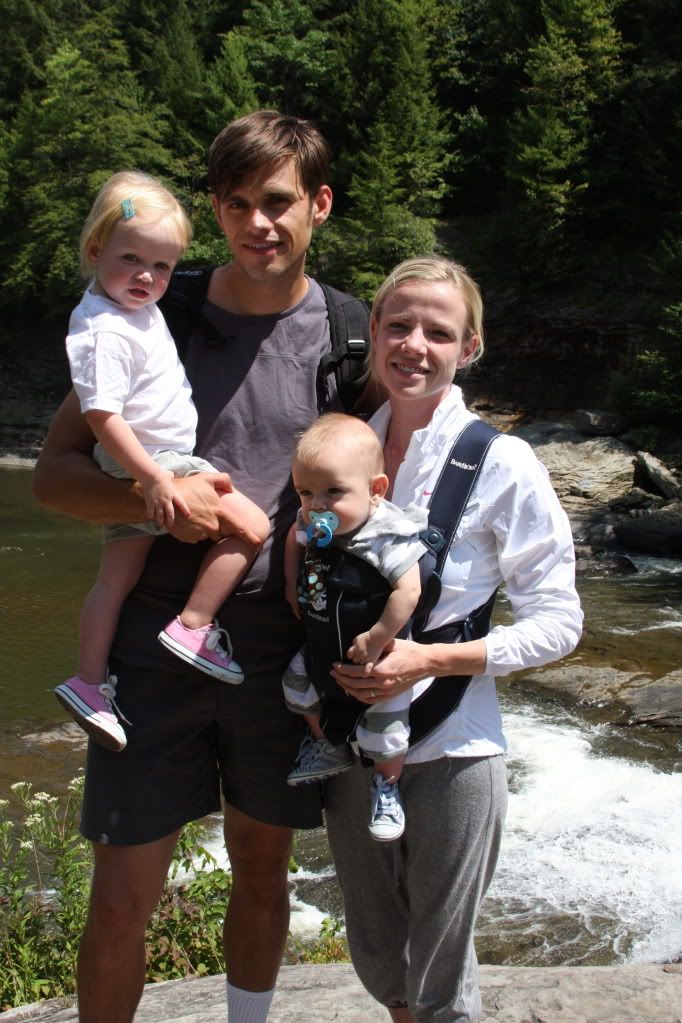 stopping for some quick family pictures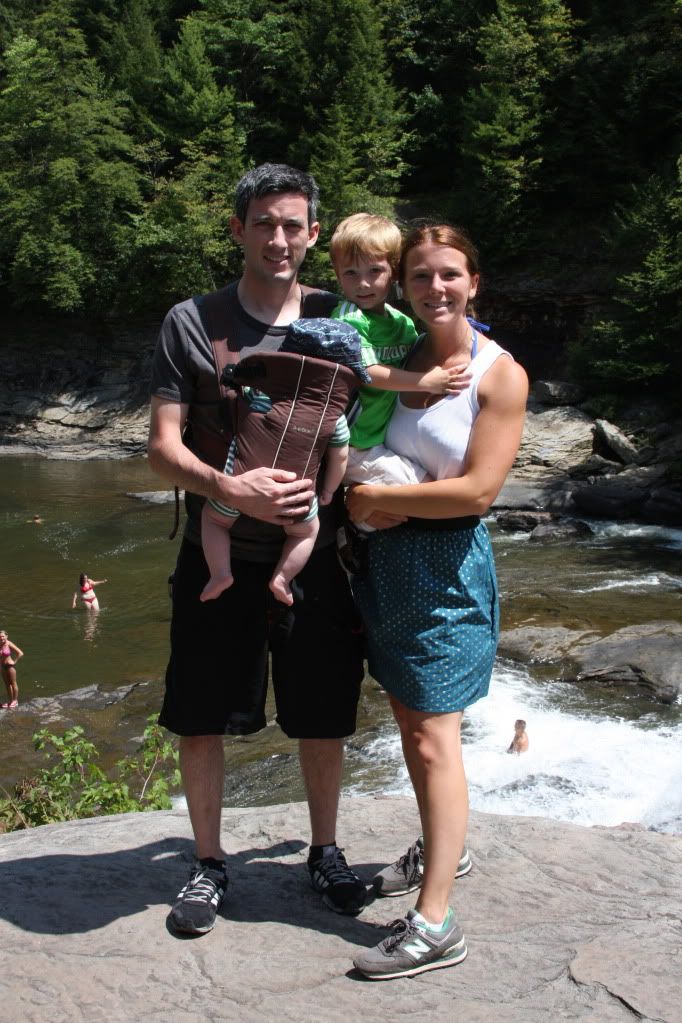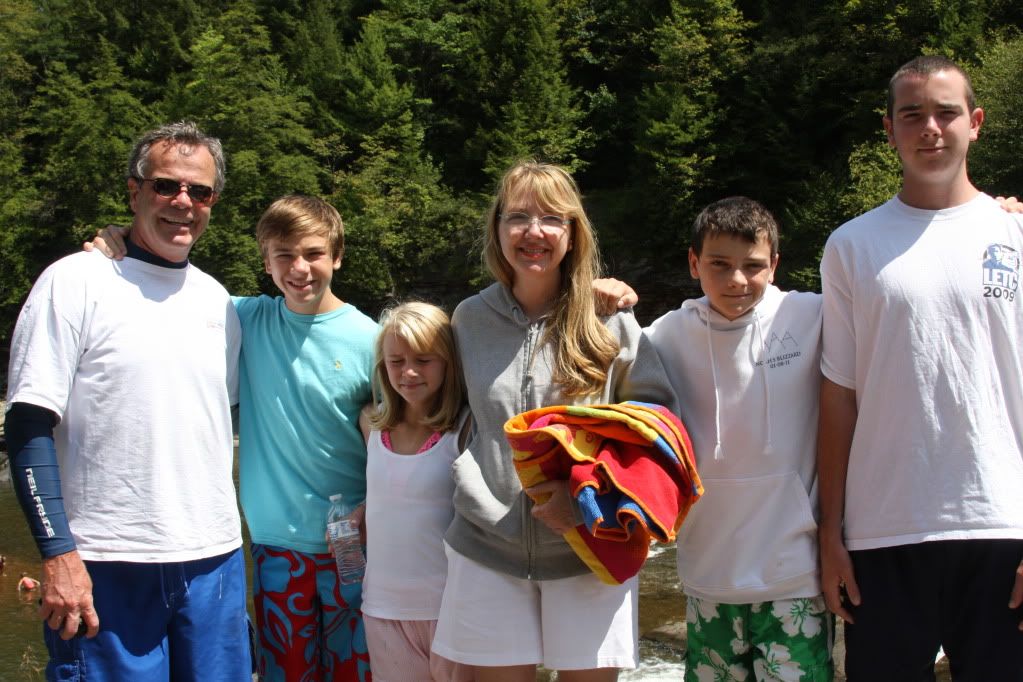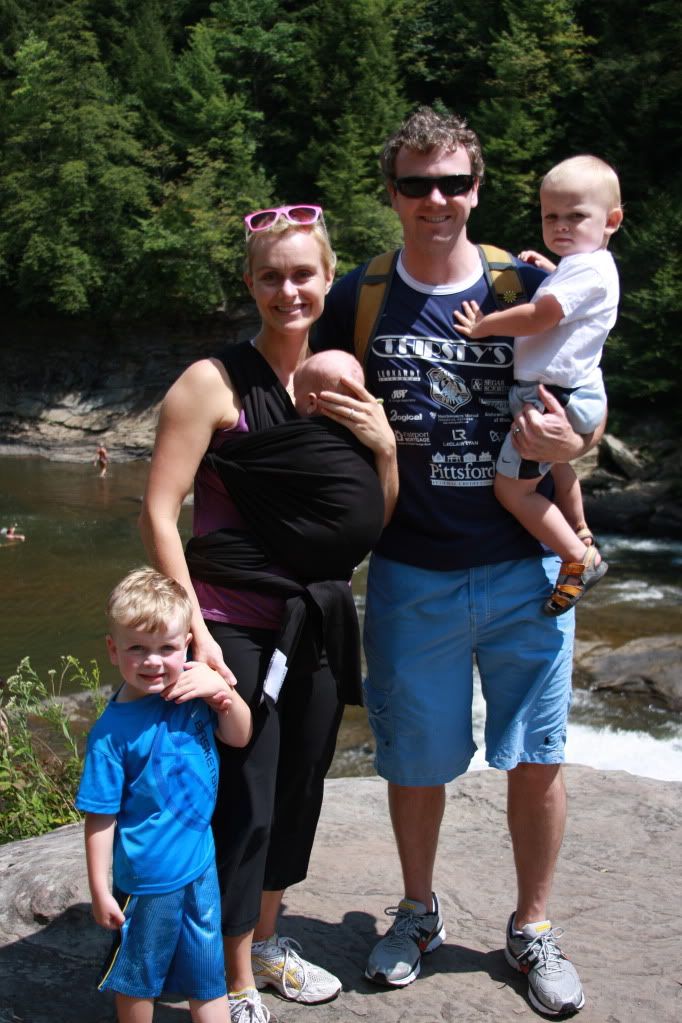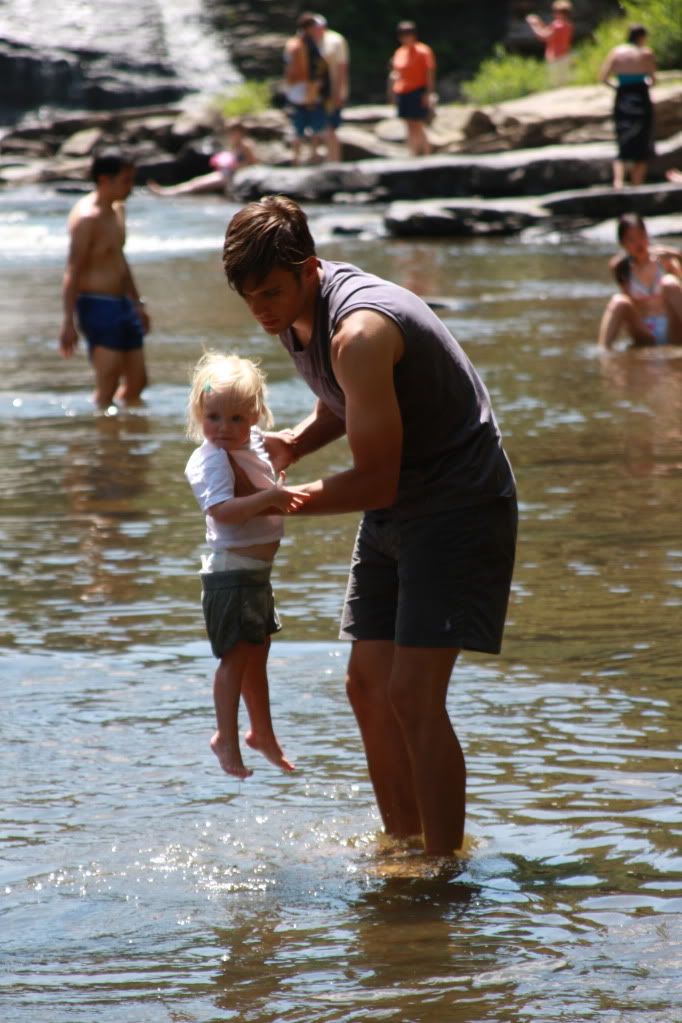 getting in the water! the water is really cold so i assumed she wouldn't want to get in. i was wrong. probably should have brought her suit...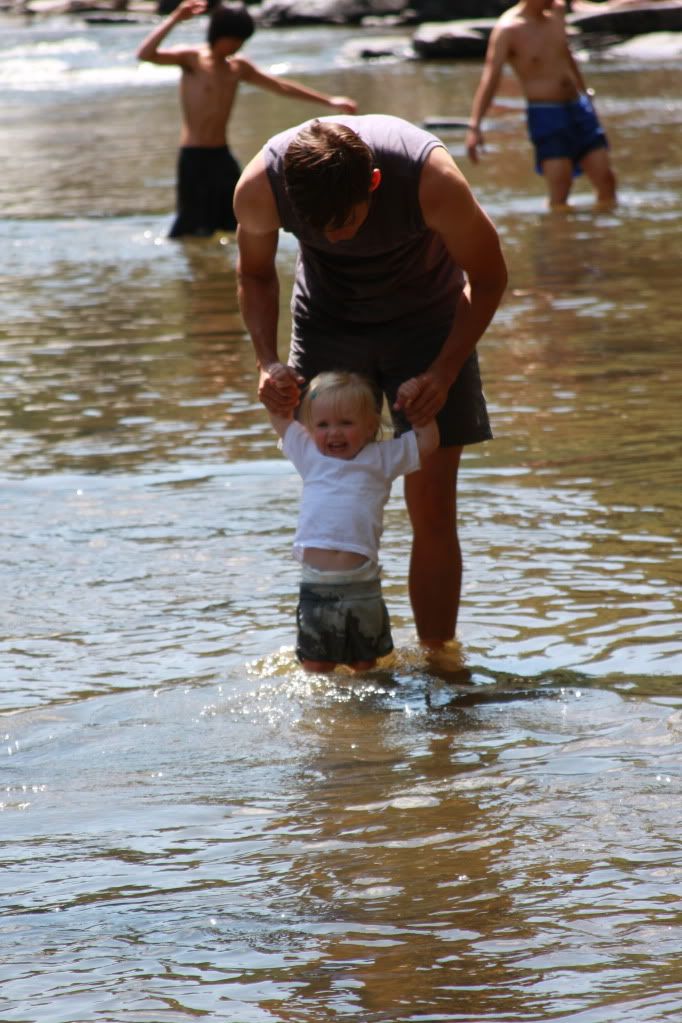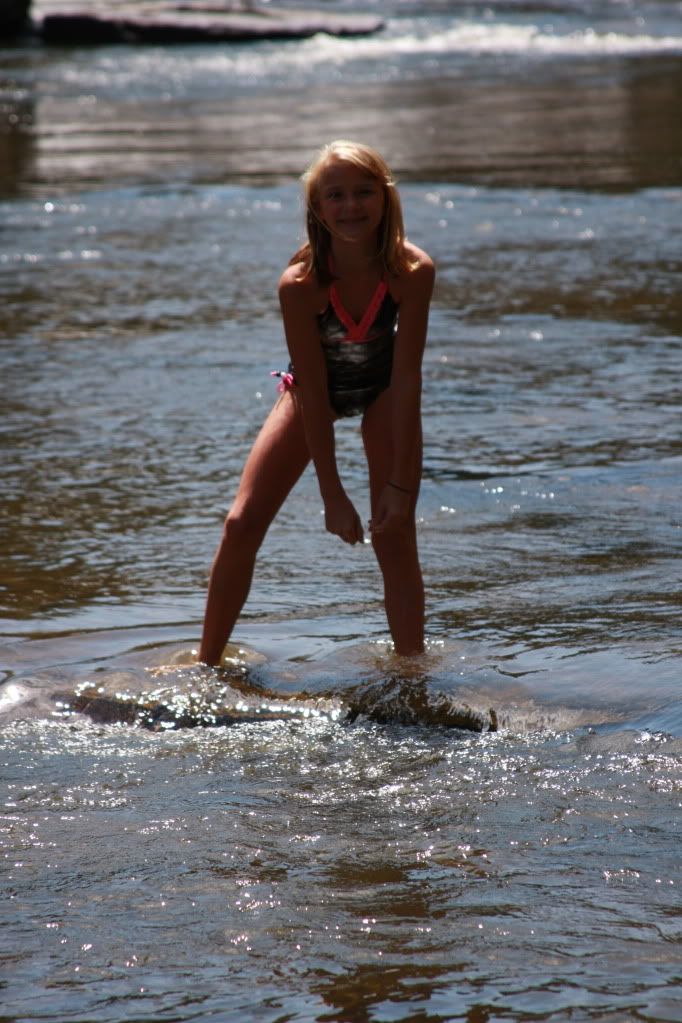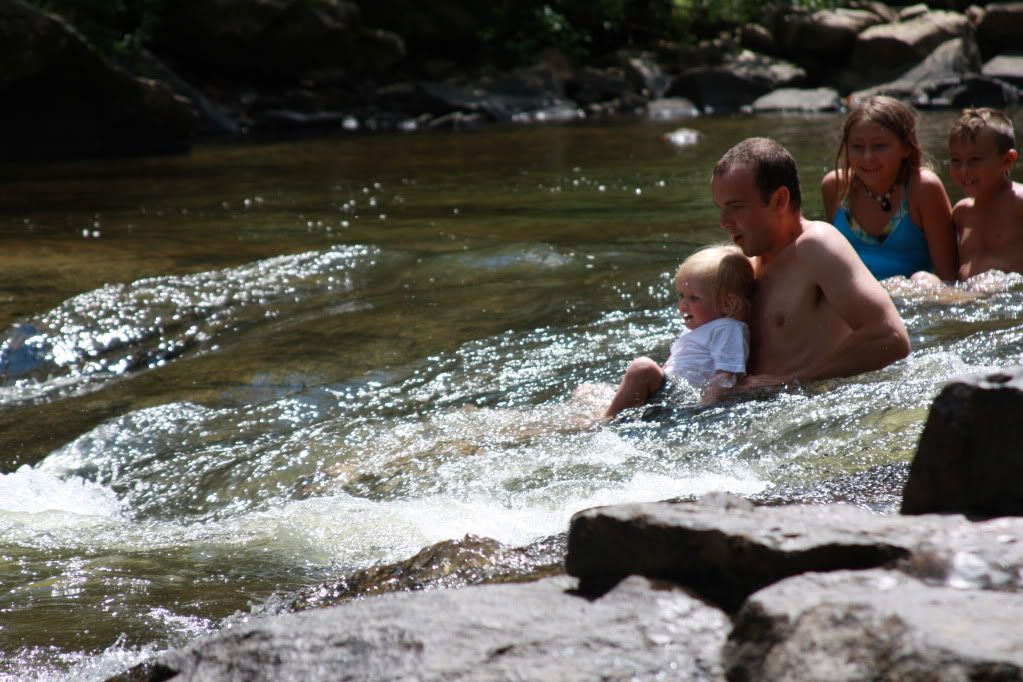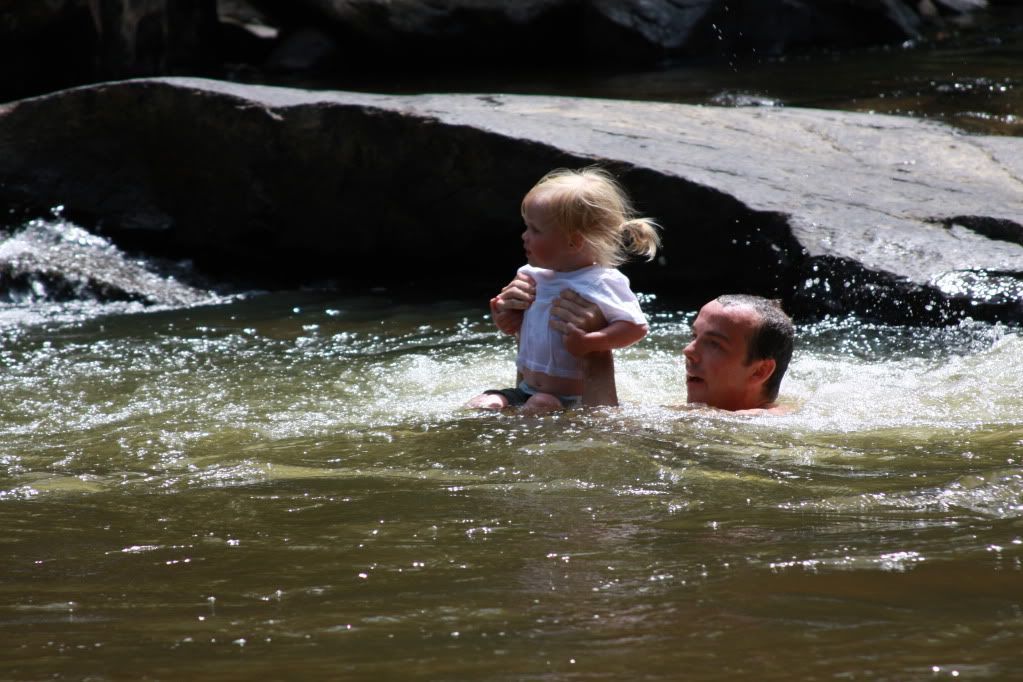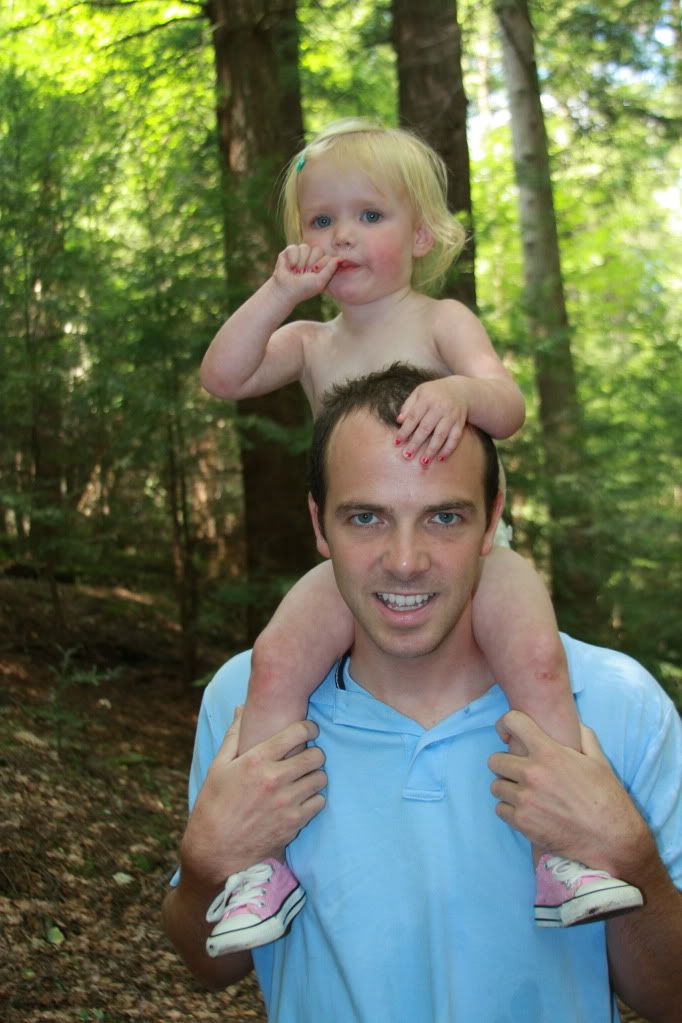 My dad took video of us all jumping the rock this year. I'll have to get that from him to share. My mom even jumped this year and that was pretty entertaining to witness
(you can see it on the video my sister made).