heather, crystal, courtney, and me @ sea salt in salt lake before the concert
I went to my very first Taylor Swift concert Wednesday night. It surely will not be the last. My friend Courtney found sweet tickets off of KSL and the four of us kind of spontaneously decided to go. We memorized all her songs (the only downside to this was trying to sleep but having 'speak now' lyrics stuck in your head). You guys, Taylor Swift's concert is amazing!!!(insert a zillion more exclamation marks)!!!! Whoever said she has a bad voice live must be on crazy pills because we thought she sounded even better in person. The girl sang for over TWO HOURS and didn't miss a beat or seem overly exhausted (maybe a little sweaty... but I'm sure the guys weren't complainin'). The band was incredible, the show was super entertaining, and Taylor Swift was absolutely gorgeous/cute/adorable/stunning (I have major hair envy). I'm sure many of you already know, but incase you are unaware, Taylor writes all of her own songs. I love her lyrics because she writes about things that apply to how many of us at one point or another have felt about life or love. Cheezy, but true.
In sum, Taylor Swift is my hero, okay?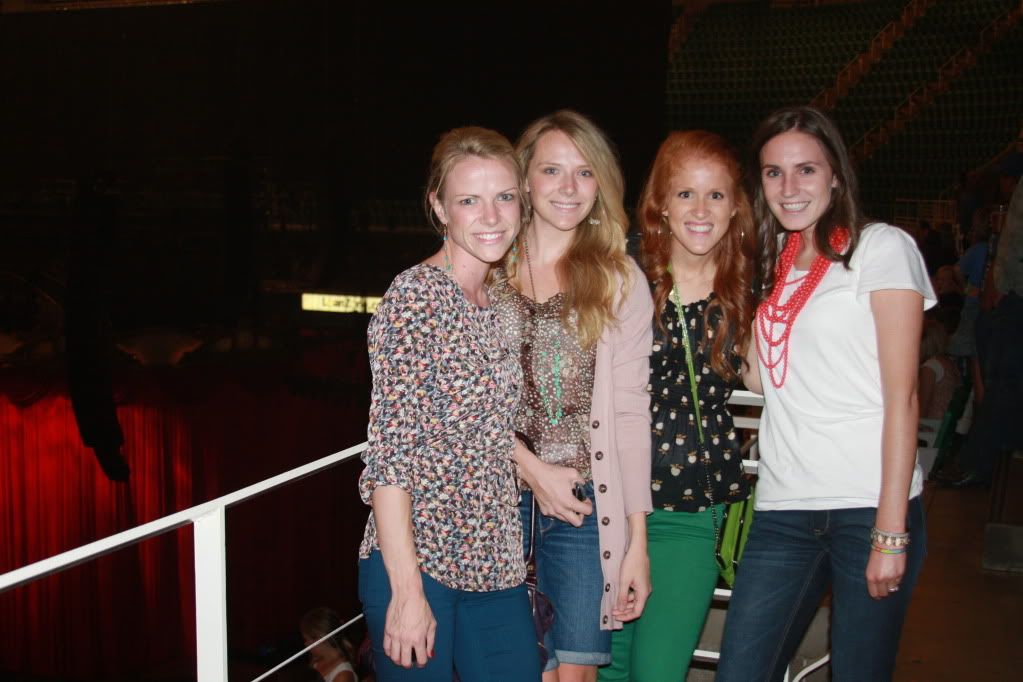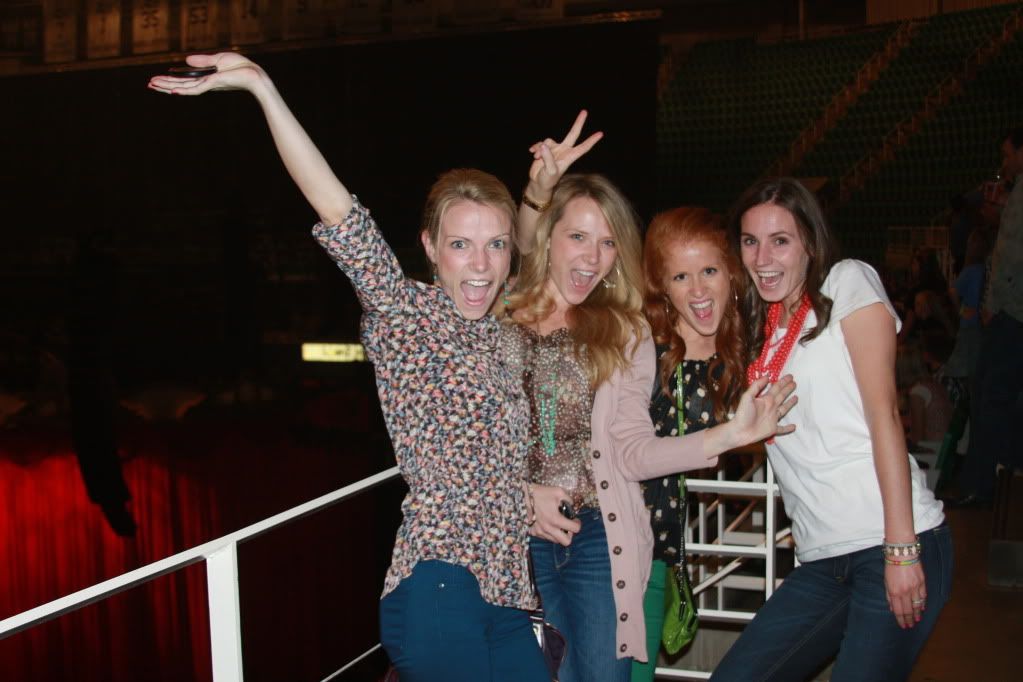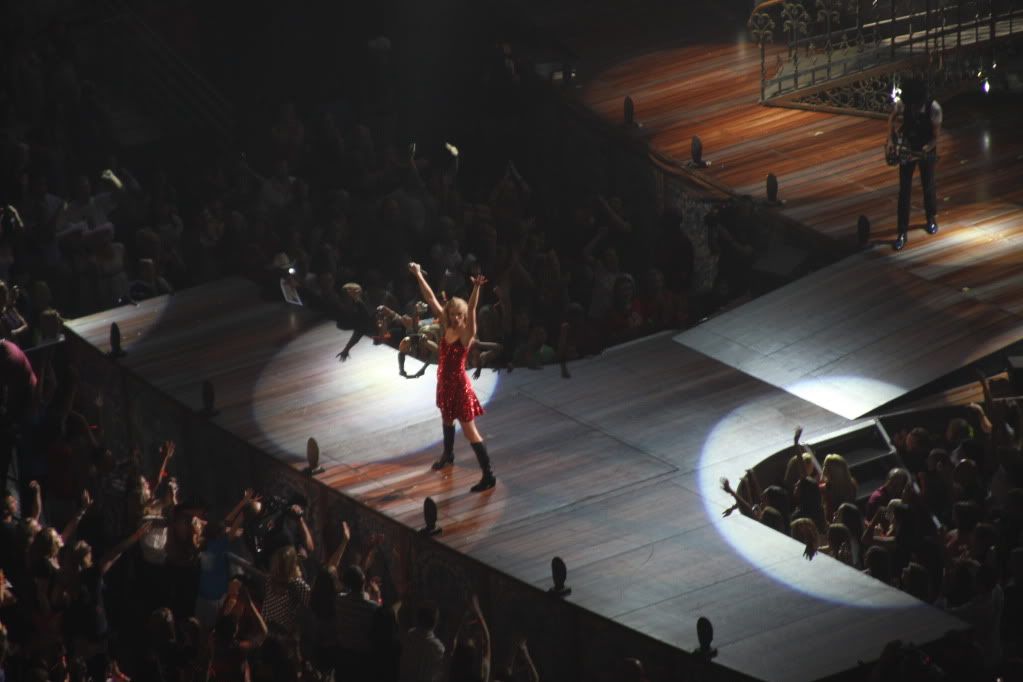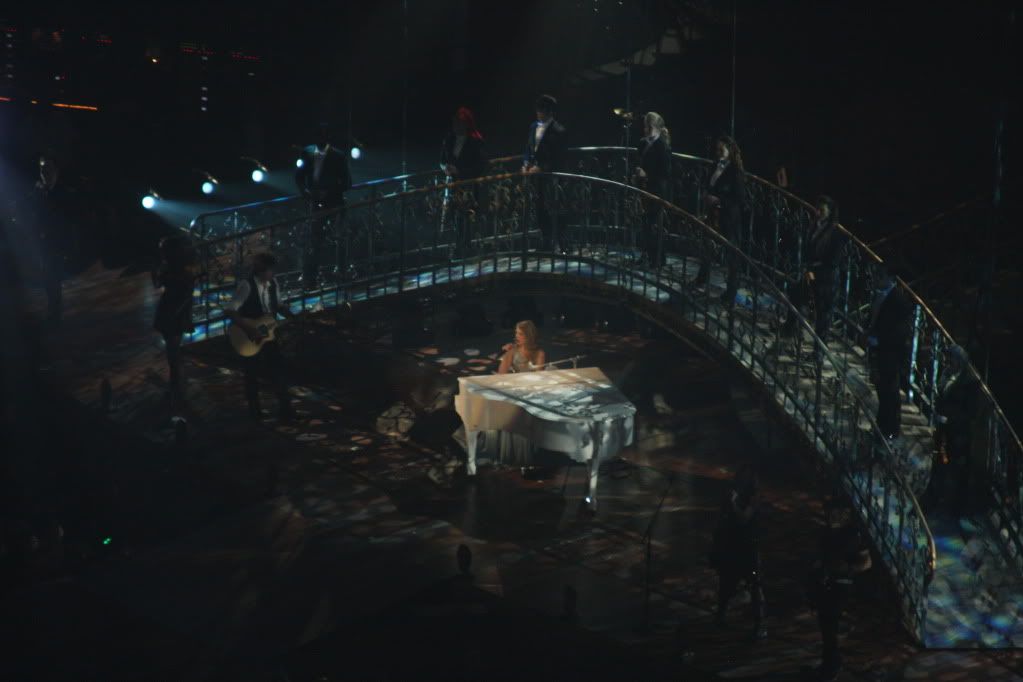 She went out midway through her concert and just shook hands and hugged fans all around the floor. How nice is that??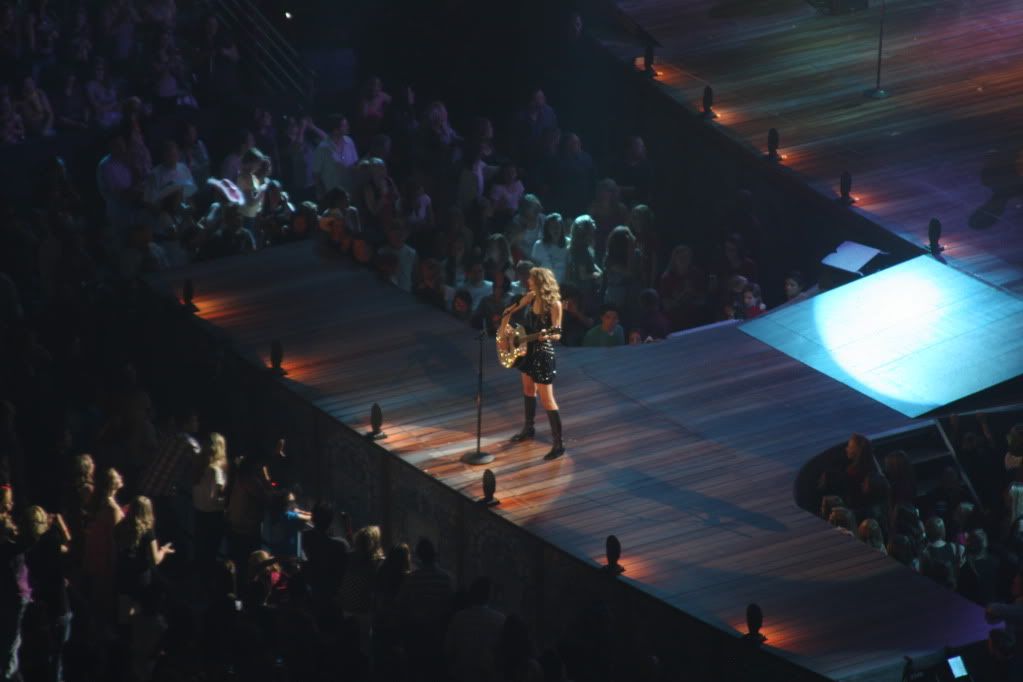 I've decided, I need a sparkly guitar. She does that to you.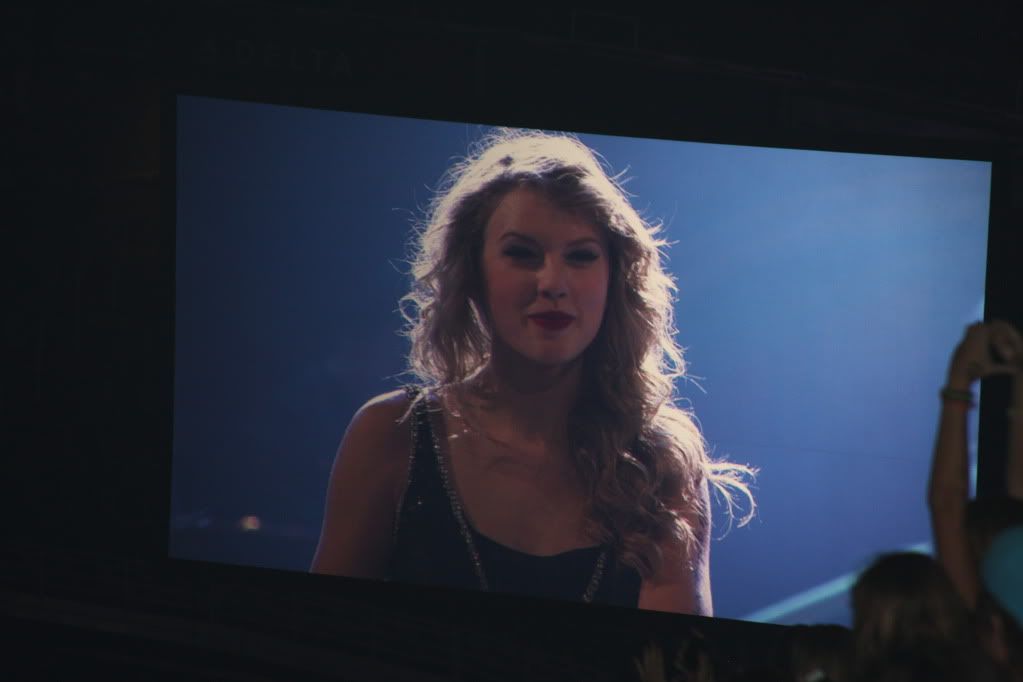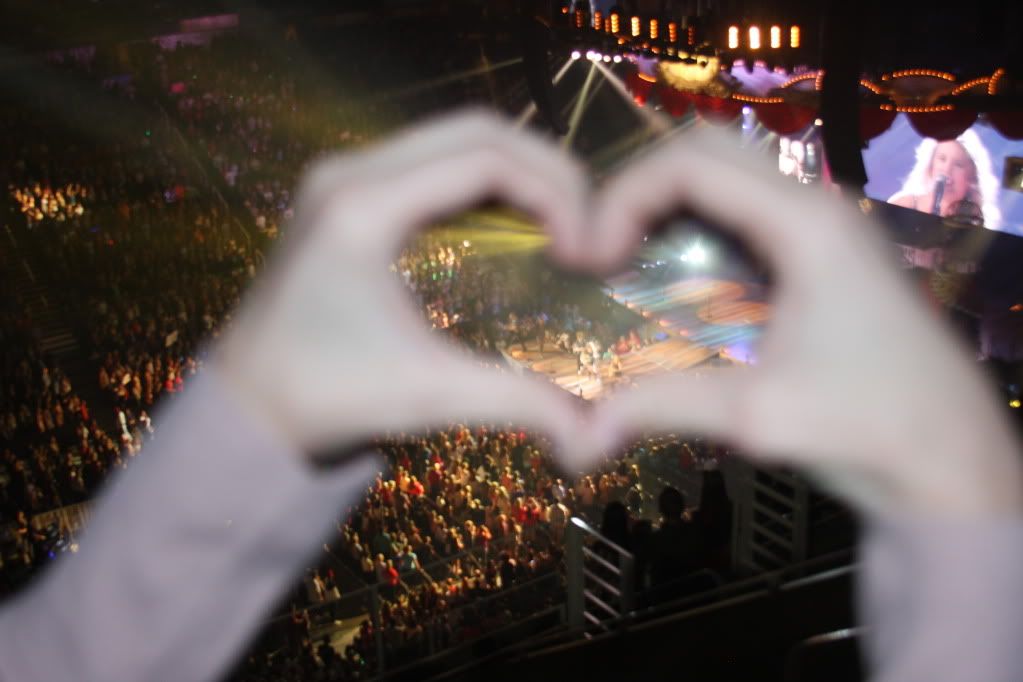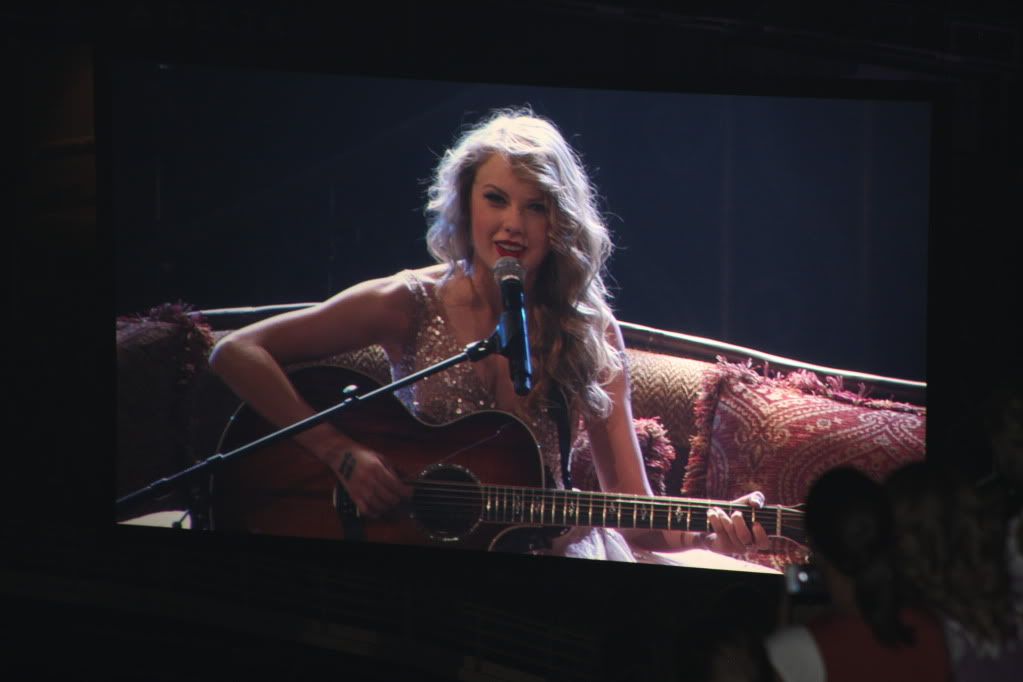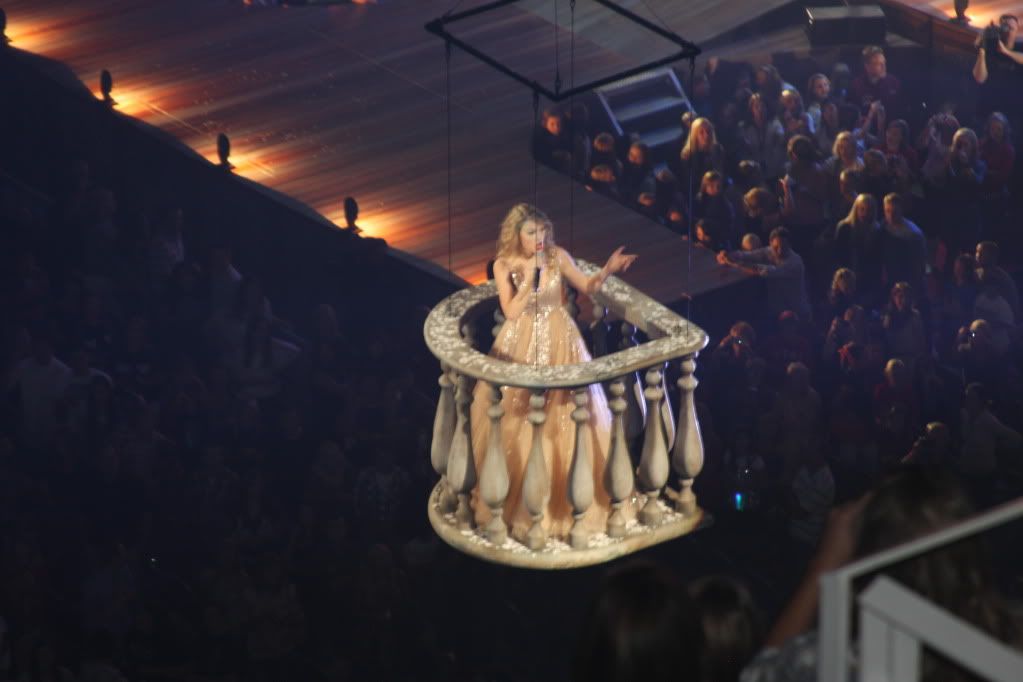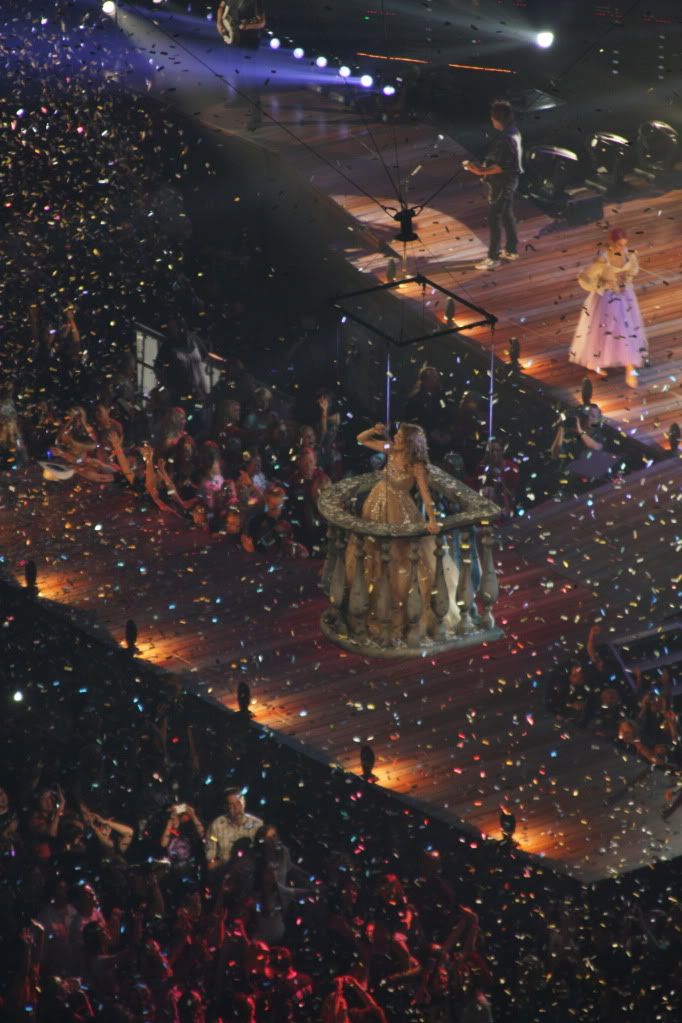 Many little fans went home early looking like this (it was a school night). Too cute!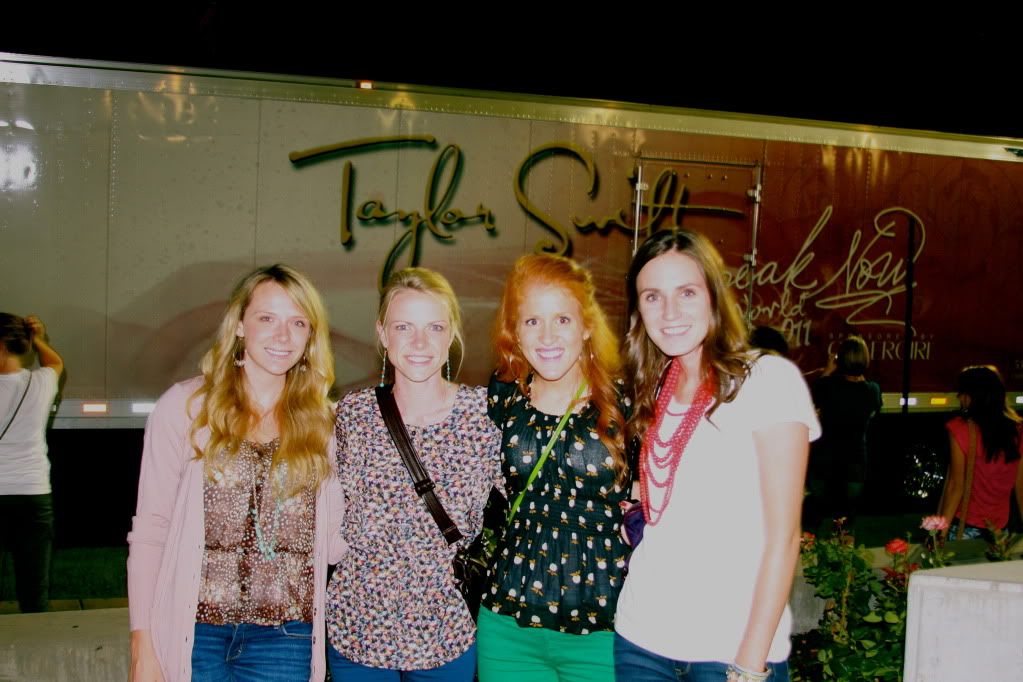 A special shout out to the husbands who watched babies so we could have this memorable girls night out!!!